Amazon Reveals Its First Fully Autonomous Warehouse Robot
Amazon Reveals Its First Fully Autonomous Warehouse Robot
Proteus can autonomously move through facilities using the company-developed perception and navigation technology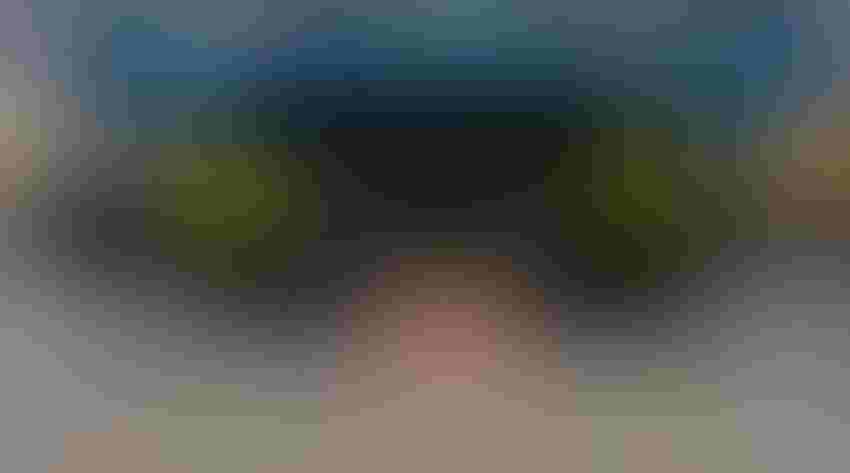 Amazon has revealed its latest array of automated tech – including its first fully autonomous warehouse robot called Proteus.
While that seems hard to believe given the sheer scale of the company, Amazon says that previously it was difficult to safely incorporate physical robotics in the same space as people.
That has all changed with the arrival of Proteus, which has been designed to autonomously move through facilities using perception and navigation tech that has been developed by Amazon. Because the robot was created to move around employees, there is no need for it to be confined to specific areas.
One of Proteus' key tasks is to lift and move GoCarts, the non-automated, wheeled transport used to move packages through Amazon facilities, including fulfillment centers and sorting centers.
A video posted by Amazon demonstrates how it does this, emitting a green beam in front of it as it proceeds. If a human worker steps into the path of the beam, Proteus automatically comes to a halt.
According to Amazon, the ultimate aim is for GoCart handling to become fully automated throughout the network, reducing the need for humans to do physically demanding tasks and allowing them to "focus on more rewarding work."
The company has also introduced another new robot, Cardinal, that uses artificial intelligence and computer vision to swiftly select a package from a large pile, lift it, read the label and place it in a GoCart. The robotic arm is claimed to reduce the risk of employees injuring themselves when lifting large or heavy packages or handling complicated packing in a confined space. 
Cardinal can speed up the shipping process by transforming what was previously a time-consuming manual task into a continuous automated role. A version of Cardinal that can handle packages up to 50 pounds is currently being assessed, and Amazon intends to deploy the tech in fulfillment centers next year.
In addition, Amazon has created Amazon Robotics Identification (AR ID), an AI-powered scanning capability that removes the need for manual scanning thanks to a unique camera system that runs at 120 frames per second. 
And there's a new Containerized Storage System that uses robotics and software to deliver products to employees in a more ergonomically friendly manner, making the process safer.
The new solutions were announced as part of a blog post marking 10 years since Amazon's acquisition of robotics company Kiva, and the e-commerce giant is keen to stress the tech is intended to enhance the experience of its staff, rather than replace employees.
Amazon currently has more than 520,000 robotic drive units in operation globally and says it has added more than 1 million jobs in the past decade.
Sign Up for the Newsletter
The latest IoT news, insights & real-life use cases...delivered to your inbox
You May Also Like
---