ABB Robotics Produces World's First Robot-Painted Art Car
ABB Robotics Produces World's First Robot-Painted Art Car
Project was used to demonstrate ABB's new PixelPaint technology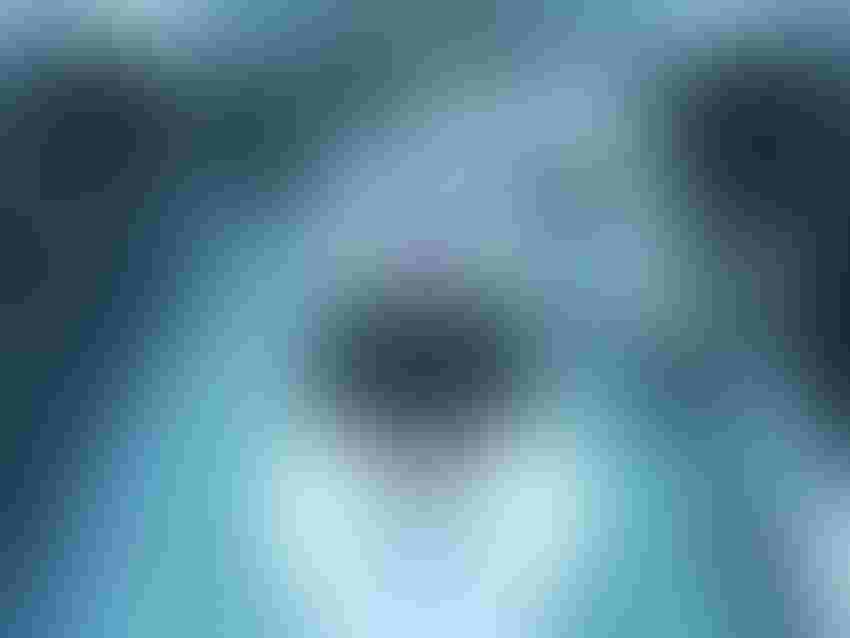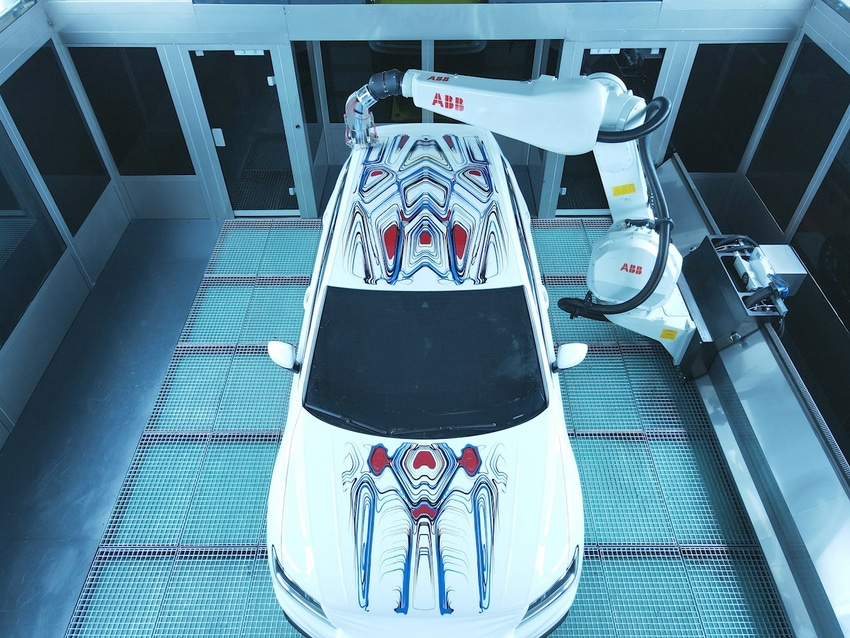 ABB Robotics used its new PixelPaint technology to recreate artwork from an eight-year-old child prodigy and a Dubai-based digital design collective on a Volkswagen SUV in less than 30 minutes per job, producing what ABB says is the world's first robot-painted art car.
ABB's IRB 5500 industrial robot used the company's PixelPaint head, which is similar to an inkjet printer and has 1,000 spray nozzles, to perform the work. The robot was able to replicate the swirling, monochromatic paint-splatter image by the child painter, Advait Kolarkar, and the tricolor geometrical patterns from the design collective, Illusor, on the car in only one pass and with no overspray, ABB says. The company noted that the Volkswagen SUV that served as the canvas was refurbished after the 2021 floods in Germany, in keeping with ABB's focus on sustainability.
The technology is a "game changer" in the world of car painting because it allows multicolor, one-off paint jobs to be completed quickly, precisely and cheaply, according to ABB. Multicolor paint jobs typically are expensive affairs requiring many hours of human labor with multiple stages of masking and unmasking, but PixelPaint is capable of reproducing any design in a single application, thus putting mass-produced, individualized cars within reach of manufacturers — and consumers.
"The importance of personalization is becoming stronger and stronger," automotive designer Ian Callum said. "In fact, I'm working with customers who actually want the whole car designed in a bespoke way. So this paint offering — with all sorts of new levels of individual design for a motor car — is incredible." 
The brain of the operation is ABB's RobotStudio software, which controls the paint robots. The paint head tracks close to the vehicle body, ensuring that 100% of the paint is applied to the car. Different colors are applied to the vehicle quickly and in one stroke, meaning cars only need to go through the manufacturer's paint shop once. 
The lack of airborne misting removes the need for masking materials and extra ventilation, which lowers emissions and saves water and energy, ABB says. All of these efficiencies allow manufacturers to cut production time in half and reduce costs by up to 60%, the company says. 
"We are in the midst of a significant decade in the history of the automotive industry and the start of a new era," Sami Atiya, president of robotics and discrete automation at ABB. "Automakers need to consider new ways of working towards the transition to electric vehicles. We are working to support the industry in this transition, and I'm confident that with flexible automation, sustainable transportation will fast become reality."
Sign Up for the Newsletter
The latest IoT news, insights & real-life use cases...delivered to your inbox
You May Also Like
---