U.S. Infrastructure Gets Near Flunking Grade From Engineers
U.S. Infrastructure Gets Near Flunking Grade From Engineers
The report card is in, and U.S. infrastructure is almost flunking. An upgrade of U.S. infrastructure could incorporate sensors and connectivity technology.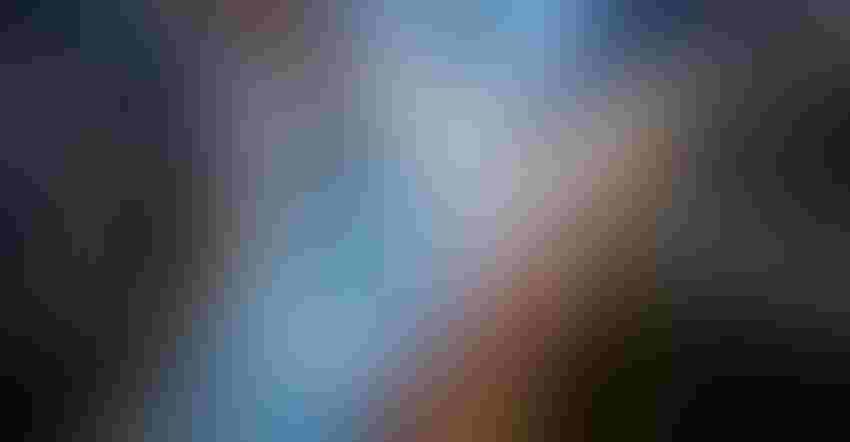 The report card is in, and U.S. infrastructure is almost flunking.
The American Society of Civil Engineers on Thursday assigned a grade of "D+" to the quality of U.S. roads, bridges and other infrastructure in a closely-watched assessment that the group publishes every four years. The group said an additional $2 trillion in funding is needed to raise the standards.
The findings could reinforce President Donald Trump's initiative to steer as much as $1 trillion in public and private funds to U.S. infrastructure over the coming years. Trump met with private-sector leaders on Wednesday to discuss his plan and said he wants states to be ready to start projects within 90 days of receiving funding, the White House said.
"We need our elected leaders – those who pledged to rebuild our infrastructure while on the campaign trail – to follow through on those promises with investment and innovative solutions that will ensure our infrastructure is built for the future,'' Norma Jean Mattei, ASCE president, said in a statement.
The ASCE evaluated 16 categories of infrastructure in its 2017 report card, with grades ranging from a "B'' for rail to a "D-'' for transit. Engineers assessed data and reports and consulted with technical and industry experts to assign grades, the group said. The criteria included whether capacity meets current and future demands, infrastructure condition and the current level of funding.
The group defined the "D+'' grade as infrastructure that is "in fair to poor condition and mostly below standard, with many elements approaching the end of their service life."
While the overall grade was unchanged from 2013, there were some improvements: hazardous waste management, inland waterways and locks, levees, ports, rail, schools and wastewater treatment, according to the report. Grades fell for parks, solid waste management and transit. They stayed the same for aviation, bridges, dams, drinking water, energy and roads.
The group estimated that there's a gap of more than $2 trillion between projected current funding and the $4.59 trillion it would take to improve U.S. infrastructure to a "B" grade by 2025, according to the report.
The ASCE says it represents more than 150,000 members in 177 countries who plan, design, construct and operate infrastructure. In a 2016 report, the group estimated that a failure to close the gap in infrastructure investment would result in $3.9 trillion in losses to the U.S. economy by 2025.
Trump has yet to provide details for his plan, including what kinds of infrastructure would be included and how it would be funded. He has said it will be "financed through both public and private capital,'' including with public-private partnerships.
The administration convened a meeting on March 2 with 15 cabinet members and agency leaders to discuss funding, projects, and possible changes in policy, regulations and statutes to speed the process. Trump met on Wednesday with representatives from the private sector, including billionaire Elon Musk, to discuss ways to encourage public-private partnerships, the White House said.
During the meeting, Trump asked for more details about Musk's Hyperloop project that would use small vehicles to transport people and goods through low-pressure tubes at high speeds, the White House said. The details of the meeting were reported earlier by the Wall Street Journal.
The president also expressed interest in both new high-speed railroads and auctioning the broadcast spectrum to wireless carriers, and he suggested giving states 90 days to start projects to encourage them to accelerate permitting the way he is trying to do at the federal level.
Officials with the U.S. Chamber of Commerce and the American Association of State Highway and Transportation Officials testified on Wednesday before the Senate Subcommittee on Transportation that while a variety of funding and financing tools are needed, there must be more public investment and that existing funding mechanisms to get dollars to states should be used.
"The needs are great, and the resources are limited,'' said  Ed Mortimer, the chamber's executive director for transportation infrastructure. "This is a once-in-a-generation opportunity to modernize America's infrastructure.''
Sign Up for the Newsletter
The latest IoT news, insights & real-life use cases...delivered to your inbox
You May Also Like
---