The Industrial Metaverse and Its Role in Industry 4.0
The Industrial Metaverse and Its Role in Industry 4.0
Encompassing technologies such as digital twins, 5G communication and data analytics, the industrial metaverse is gaining traction as a key tool of Industry 4.0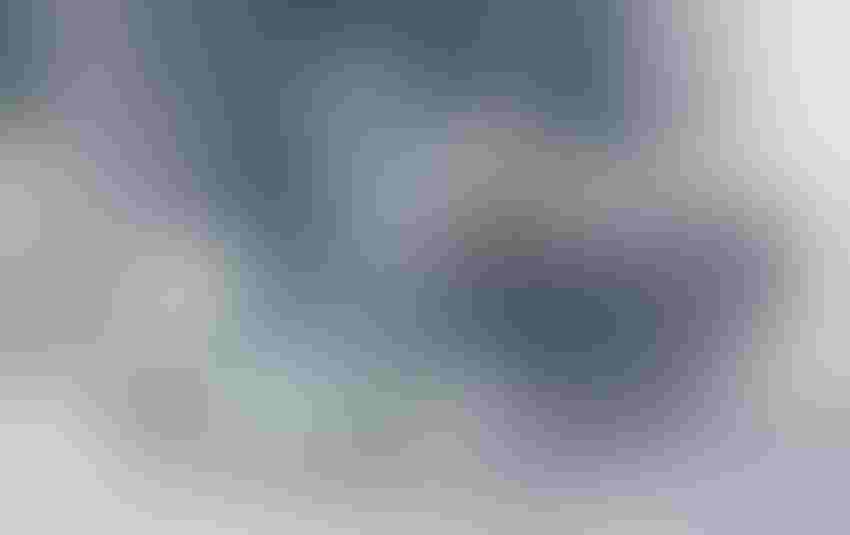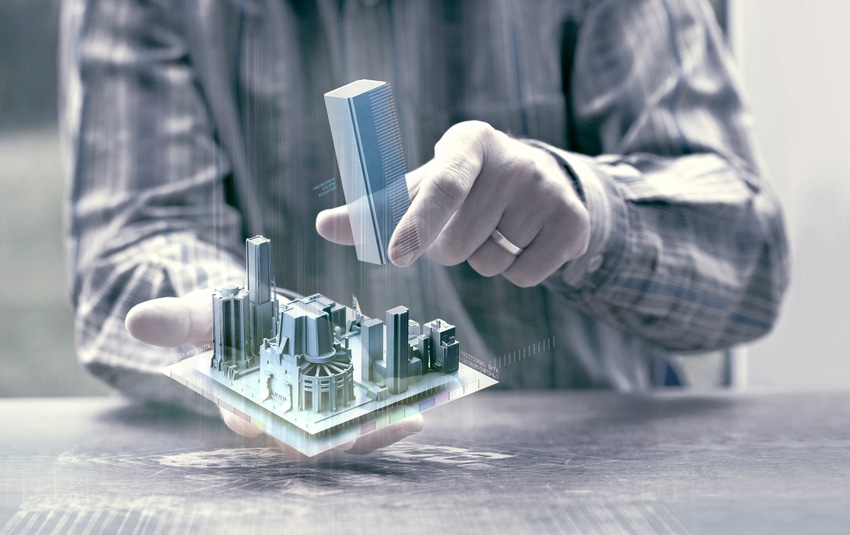 The concept of an industrial metaverse has steadily gained attention since the pandemic. In essence, the idea refers to an immersive, connected space that combines the real and virtual with high levels of data analytics, increasing supply chain transparency and operational efficiency. 
While exact definitions and applications of the industrial metaverse are still developing, the key technologies that make up its foundation – primarily digital twins but also AI, edge computing and 5G communication networks – are already making significant strides in shaping Industry 4.0.
According to ABI Research, the industrial digital twin market will grow from $3.5 billion in 2021 to $33.9 billion in 2030, as organizations increasingly turn their focus to collecting and displaying data from across their supply chains.
Companies are already harnessing industrial metaverse tools to advance operational efficiency and visibility. One such company is software firm Aveva which is using digital twins, 5G and edge computing to help companies gain deeper insight into operations and solve ongoing supply chain issues.
"The industrial metaverse is already here," said Rob McGreevy, Aveva's chief product officer. "And it will transform how companies create new value and opportunities in dynamic economic conditions." 
The Industrial Metaverse Boom
As with many digital tools, the pandemic was a driving force in seeing the uptake of industrial metaverse tools, with companies seeking to streamline operations and increase the visibility of supply chains.
"The pace of innovation in the sector has been dramatic," said McGreevy. "COVID sort of gave it a kick in the behind to dramatically accelerate things.
"One of the flagship issues with the pandemic was the disruption of value chains and supply chains. I mean, it was just diabolical. And so companies realized they didn't have visibility into where the problems were."
Digital twins were a natural solution to this problem, providing real-time insight into assets, procedures and processes to allow companies to monitor operations in far more detail than previously possible. Digital twins can also ramp up digitization in the workforce, offering immersive training experiences that McGreevy says significantly accelerates training times.
"The rise of digital twins has just become an inevitability," said McGreevy. "And we're seeing it's enabling the modernization of the workforce and the digitizing of work in the field. Classroom-based training is moving to an immersive training environment. Something like this will reduce the time it takes to train people and onboard people."
While many of the tools of the industrial metaverse are already in use, the full potential of its associated technologies has not yet been fulfilled. However, McGreevy says the industry is already well on the way to seeing widespread uptake, not only in the technology itself but also in the culture surrounding its deployment.
"A lot of the hard work to get to this point has already been done to deliver the use cases of digitized work in the field," said McGreevy. "Both on the technological side but also the behavioral part of manufacturing. Giving people access to digitized and immersive tools is predicated on having these systems accepted."
While data streams within a supply chain were, historically, separate from one another, the rise of digitization has meant operators have a renewed focus on interoperability and visibility.
"Previously it was like companies had islands of automation if you like," said McGreevy. "They're all like lily pads in the same pond, they weren't interconnected. What's changed is we've connected these elements, we look at something like process data maintenance and engineering data, and we start to relate them together so that we can connect the dots between them. 
"The second thing that's changed is the proliferation of IoT devices and sensors has just increased the amount of data streams."
With the increased amount of data companies are having to analyze and collate, technology such as digital twins provides a framework to enable greater transparency across the board.
Digital Twins 
"Digital twins are absolutely critical to making industrial data meaningful and useful," said McGreevy. "Without an accurate digital twin that encompasses different dimensions of data behaviors and experience, I think it's very hard to see why the industrial metaverse and the use cases will ever come to fruition.
"It's quite fashionable to get into data lakes and just store all your data in the cloud, but until it becomes contextually relatable, it's not very useful." 
Digital twins are still evolving, and the full capabilities of the technology has not yet been realized. Tools such as edge processing capabilities, 5G networks and AI are being increasingly integrated into the systems, and companies are already seeing a shift from simply having insight, to being able to enforce changes.
One such example is a project Aveva conducted with the Abu Dhabi National Oil Company (ADNOC), where supply chain data from several affiliated companies was leveraged and displayed.
"When you digitize all elements of your value chain, you can begin to see where the problems or opportunities are," said McGreevy. "In our project with ADNOC, we integrated data from 14 operating companies and digitized the entirety of that supply chain. By laying out that value chain digitally, the company could run optimizations and see massive savings." 
Sustainability is also a key driver for establishing this kind of system, allowing companies to record and prove factors such as energy consumption or carbon emissions.
"Digitizing the supply chain is a key technology for sustainability," said McGreevy. "It helps for regulations because companies have to report on sustainability efforts and emissions. So it helps the environmental aspect because you're capturing data, you can look at where there's losses and drive improvements."
The Future of the Industrial Metaverse
A joint report from Nokia and Gartner Peer Insights found the majority of enterprises and communication service providers surveyed believe the metaverse will be here within 10 years, and that businesses should start preparing for it now.
Certain factors still need to be addressed before wide-scale uptake can be seen, however, such as cybersecurity to protect the large numbers of connected devices and online data. Company infrastructure will also need to be updated to accommodate the range of data streams and enable interoperability, with autonomous, cloud-native networks expected to rise in popularity.
Once established, the industrial metaverse has the potential to change a wide range of industries, not just manufacturing and logistics. For instance, the health care industry could see benefits in improving supply chain visibility and asset tracking, as well as connecting assistive robots.
"Once the tools of the industrial metaverse are widespread, it will have a pretty dramatic effect," said McGreevy. "It will change the way we work in the field and also behind the scenes. It's really become the logical option for businesses. Connect your data, visualize your supply chain and then you can begin to see where the real money is."
Sign Up for the Newsletter
The latest IoT news, insights & real-life use cases...delivered to your inbox
You May Also Like
---