Samsung, Intel Intro New IoT Chips
Samsung, Intel Intro New IoT Chips
Samsung DRAM chip embraces the DDR5 standard; Intel Loihi 2 aims at neuromorphic AI processing.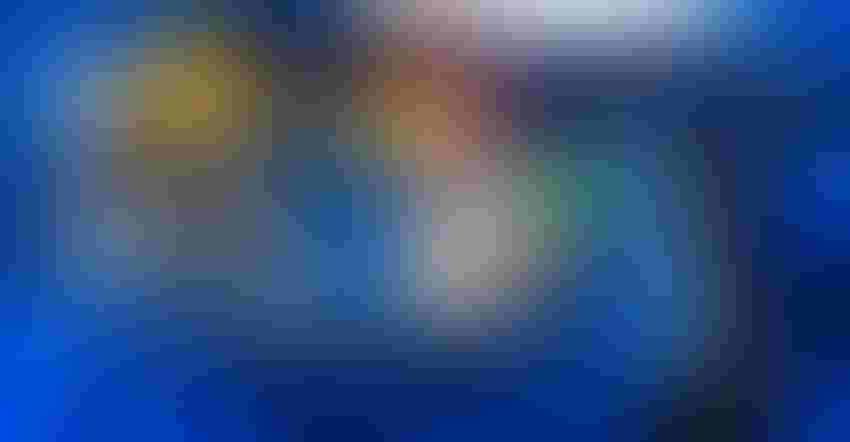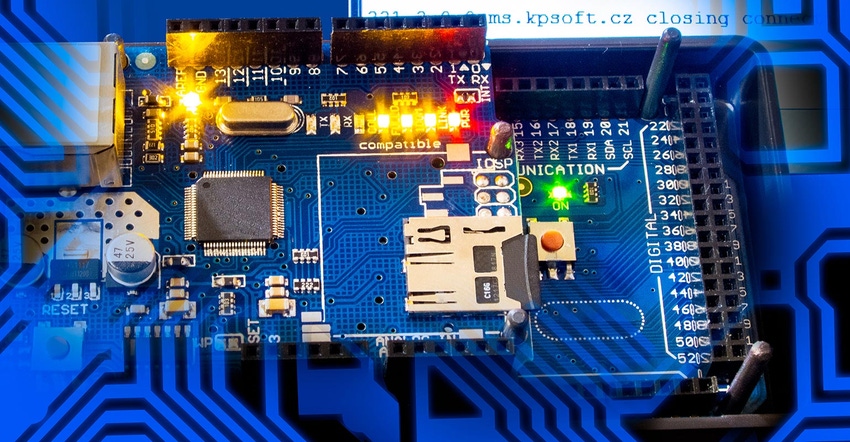 Both Samsung and Intel have unveiled new semiconductor products with potential to support intelligent IoT applications.
Samsung announced it has initiated mass production of a new dynamic random-access memory (RAM) circuit based on the DDR5 (double data rate 5) standard and 14 nanometer-sized chips.
The new product is expected to handle data-intensive workloads, such as artificial intelligence (AI) and 5G communications. It's billed as being 20% more productive than Samsung's previous benchmark.
RAM enables computer processors to retrieve data from anywhere in their circuits while the power is switched on, rather than having to draw on slower memory stores such as hard drives or IoT flash storage.
DDR5, the fifth standard for dynamic RAM, reduces the amount of energy that RAM absorbs and was officially released last year.
It also offers more bandwidth to shuttle data from one point to another, achieving more than twice the speed of fourth-generation DRAM.
To reduce the need for printing semiconductor patterns over and over during fabrication, Samsung is manufacturing its latest DRAM chip using extreme ultraviolet (EUV) lithography.
It expects EUV to enhance performance and yields, while reducing how long it takes to design, develop and deliver new products.
Samsung's announcement comes following the Intel announcement of its second generation of its neuromorphic AI processor Loihi.
Neuromorphic chips emulate the neurological messaging system that the human brain uses to run algorithmic parameters for making autonomous judgments more quickly.
Early testing of Intel's new chip suggests it could action deep neural networks lightning fast, requiring 60 times fewer operations per second compared with the first iteration of the technology.
Whether that will be replicated once developers start using Loihi 2 is still to be seen.
With an eye on developer's buy-in, Intel has launched an extensible software development framework called Lava for building neuromorphic AI applications.
Lava is to remain platform-agnostic, Intel said, so developers won't be locked into using code on Loihi neuromorphic systems.
Developers can access Lava repositories through GitHub, but the Loihi 2 chip is only accessible for select members of the Intel neuromorphic research community.
The chip includes faster input-output interfaces to help run vision sensors and Ethernet connections, which could eventually underpin intelligent co-processors that lean heavily on edge architectures.
"Our second-generation chip greatly improves the speed, programmability and capacity of neuromorphic processing, broadening its usages in power and latency constrained intelligent computing applications," said Mike Davies, director of Intel's Neuromorphic Computing Lab.
"We are open sourcing Lava to address the need for software convergence, benchmarking and cross-platform collaboration in the field and to accelerate our progress toward commercial viability."
Sign Up for the Newsletter
The latest IoT news, insights & real-life use cases...delivered to your inbox
You May Also Like
---