Private LTE Market Projected to Grow to $13 Billion
Private LTE Market Projected to Grow to $13 Billion
The private LTE market may reach $13 billion by 2026, according to Global Market Insights, driven the need for greater network performance and productivity.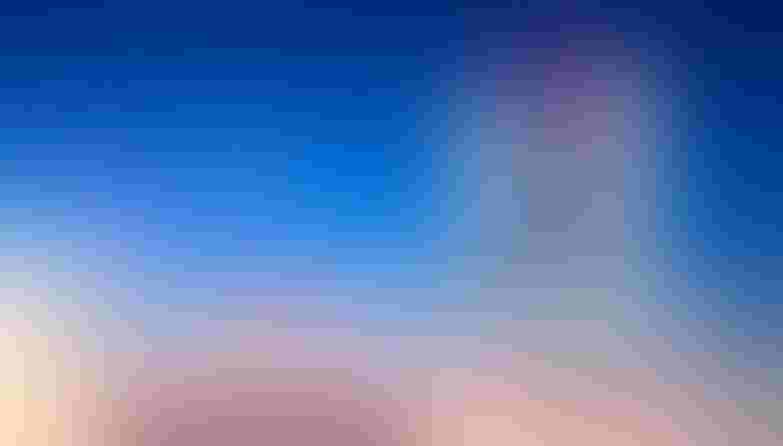 Antenna for wireless network. Telecommunication cellular station for smart city connections mobile equipment. Broadcasting tower for high speed internet communication. Mast Lte aerial. Tech background
Getty Images
 The demand for the private LTE market is anticipated to grow at an incremental rate based of increasing adoption of connected devices that require a reliable and secure communication network, according to a recent study from market research firm Global Market Insights.
Rapid urbanization and industrialization have driven the need for advanced communication technologies that can handle smart logistics and manufacturing.
To keep pace the latest digital trends, workplaces are upgrading activities such as implementing private LTE and industrial IoT networks. These upgrades can help enhance performance and productivity while ensuring minimal human intervention. Considering such aspects, Global Market Insights Inc. estimates that the private LTE market may reach $13 billion by 2026.
Rising investments and developmental activities conducted by federal governments to promote the idea of smart cities could massively benefit the business outlook for private LTE providers over the predicted time frame. But high deployment costs pertaining to network upgrades could hinder this private LTE market development.
The mining sector is steadily shifting toward remote applications and autonomous technologies to perform crucial tasks. Autonomous or remotely controlled equipment functioning through private networks could help mining facilities reduce human fatalities and accidents. In 2017, the mining industry saw nearly 17 fatalities that could be avoided by remote-controlled instruments.
The mining sector is one of the important aspects of the global economy and is integral to the infrastructure development of the nation. Mining corporations use digital solutions to adapt to the fluctuating demand, address the rising safety & environmental concerns, and control the operational costs. These solutions help introduce new levels of agility and automation to the mining facilities. It is speculated that the mining sector could spend nearly USD 2.9 billion on private networking by 2022.
Recently, Canada based telecommunications company- Shaw Communications announced establishing its partnership with Nokia for the placement of Canada's first industrial grade Private LTE market network for Teck Resources Ltd's mining systems. Labelled RACE21, the program is developed to transform the ways of mining by the company by harnessing innovation and technology. Besides, the network is also likely to offer larger connectivity and coverage at Teck's Elkview Operations in British Columbia.
Rising adoption of smart connected systems across numerous industry verticals such as transportation, urban planning, and manufacturing could enhance the deployment of private LTE networks across North America. The region controlled a major portion of the market share in 2019 and is predicted to maintain this trend by 2026.
Local agencies are also gaining interest in expanding their private LTE network. Citing an instance, Nokia along with Omega Wireless is working on launching 600 MHz private LTE network project that will support numerous critical applications for the New York Power Authority. The program intends to test the value of Nokia's industrial-grade private LTE solution on Omega's Band 71 spectrum.
For more on private LTE networks, see the Global Market Insights press release.
Sign Up for the Newsletter
The latest IoT news, insights & real-life use cases...delivered to your inbox
You May Also Like
---