IoT Managed Services' Role in the Enterprise IoT Evolution
IoT Managed Services' Role in the Enterprise IoT Evolution
IoT managed services are poised to help enterprises in numerous ways, from comprehensive network buildout and management to assistance tackling specific projects, like the 3G sunset transition.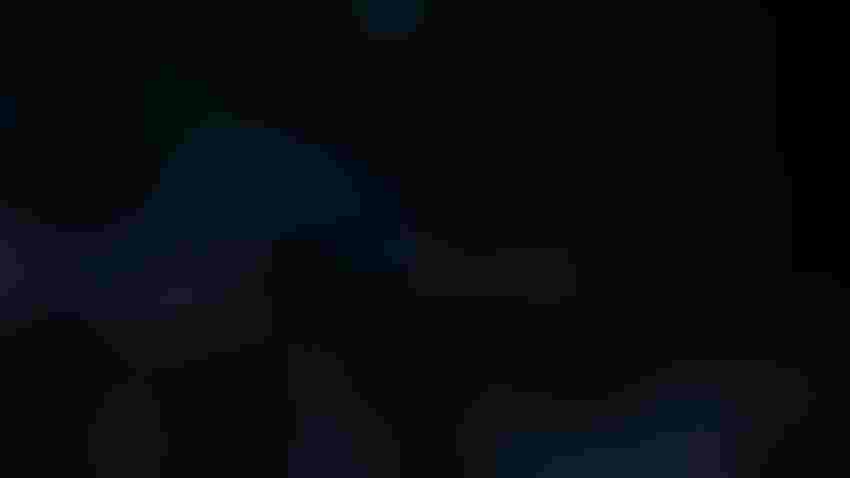 IoT is no longer just the domain of early adopters. That also means more companies may be taking the plunge into IoT deployments without fully comprehending all that lies before them. Many are facing decisions about how to bring IoT architectures into their existing network environments, how to continue to manage those architectures, the devices that connect to them and the applications that run over them.
Enterprise IT staffs faced similar decisions many times in the past when deploying new technologies, deciding whether they want to be involved in building or managing the solutions or to seek the help of managed services providers that can do everything for them. MSPs can help with everything from planning, procuring hardware and software, building out architectures, and managing their networks and services in the long term.
MSPs have been important enterprise partners for decades, helping them through connectivity, security and cloud computing technology evolutions. The latest evolution for which enterprises are seeking MSP support is the IoT evolution.
"There has been a shift in philosophy from the belief that IoT is as easy as getting a data plan and connecting a piece of hardware," said Chris Baird, chief executive officer of OptConnect, a Kaysville, Utah, company that has been providing managed services for the retail ATM industry for many years, and formally launched an IoT managed services offering at the recent IoT World Conference and Expo 2019 in Santa Clara, Calif. "If you think about how broad the IoT is for companies, and everything they have to do to get started, it can be complex for a lot of companies to pull together different pieces of the whole IoT solution."
The IoT managed services market is expanding quickly, according to Persistence Market Research. The market, encompassing services, such as infrastructure management, network management, device management, security management and data management, among others, will be worth more than $94 billion by 2026, with a compound annual growth rate of more than 20% between 2018 and 2026, a 2018 PMR study estimated.
Different Needs
Ultimately, there are many reasons why an enterprise might go with a managed service provider for IoT. The most obvious is that they lack the knowledge and experience to get the job done efficiently and cost-effectively on their own.
Steve Garrett, chief product officer at OptConnect said that with growing interest in IoT, many companies just beginning to explore it "are completely uneducated and don't have any idea how to connect their equipment." Those are the companies most likely to require a fully managed service solution, encompassing everything from sensor hardware to connectivity, security, network monitoring and potentially more.
Other firms, Garrett said, "know about IoT and are trying to piece it together. They might be trying to make the make vs. buy decision, and they realize that there are just too many choices out there." An MSP can help an enterprise at this stage, while managing parts of the IoT buildout, or managing aspects of the IoT architecture that the enterprise decides they don't want to handle themselves.
Garrett said companies that are very knowledgeable about IoT and fairly far along in their IoT journeys, however, might also find themselves needing to migrate a self-managed architecture over to a third-party managed service. "We have customers that have rolled out 4,000 to 5,000 sites on cellular and have become overwhelmed and have learned they can't scale their businesses anymore. We have overtaken several of those portfolios and moved them onto our services."
For some companies, the need for IoT managed services may not be due to a lack of knowledge, but a more practical business management issues, such as a lack of budget to deploy IoT gear. These companies may find paying for IoT as an ongoing operational expense more attractive than allocating a much larger amount of budget all at once for the upfront capital expenses involved in deploying IoT.
But not all companies may require a "soup to nuts" managed services solution, as Garrett described it. Some companies may just lack enough team members with a specific skill set to handle one aspect of IoT management, such as connectivity, security, data analysis or device management. In these cases, an MSP can manage that one pain point instead of everything. For example, OptConnect, which is largely focused on cellular technology for IoT connectivity, can focus on managing an enterprise's connections to different cellular providers without getting more deeply involved in the enterprise's internal IoT architecture if that's all that is needed, he said.
"Sunset" Management
Sometimes, the need for managed services becomes clear from the first day an enterprise begins to draw up its IoT strategy, but in other cases, the need may be driven by an event that is not necessarily under that company's control. One example of this kind of specific issue is the so-called "3G sunset," referring to the plans of several major cellular carriers to eventually phase out the 3G connectivity as 4G becomes more dominant and 5G begins to roll out. Many cellular service providers will be turning off 3G later this year and in 2020, but different carriers are likely to do so at different times, making for a potentially confusing transition.
Adding to that is that notion that preparing enterprise IoT networks for this transition is not as easy as simply switching out a 3G module for a 4G one. 4G has capabilities, including greater bandwidth, that improve on 3G and could provide enterprises with reason to rethink their applications and how they use their IoT connections. 3G modules on industrial equipment also may require extra time and planning to switch out, and regulatory rules governing the certification of such devices may be different from one generation to the next. These issues add up to be a major driver for enterprise to seek MSP help, and have inspired some IoT device supplier to start offer device management as a managed service.
"Overall, it comes down to long-term strategy," said Dennis Kelley, senior vice president of sales at Telit, via email. "With the 3G networks going away, enterprises implementing IoT have got to make sure that whatever decision they make is going to last the length of their deployment cycle. For instance, in the utility space, they expect the meter to be out at a customer's location, or an industrial location, for 10 to 15 years."
He added, "When you move from 3G to 4G, that's a technology shift, so there are different features and different ways that the network operates. Enterprises need to take this into consideration." Then there are regulatory considerations. "It's not just taking one module out and putting another module in and all of a sudden you're going to automatically get certified," Kelley said "Typically, regulatory rules have changed from the last time a customer has done their certification. Customers need to be educated on what those changes are, and then be prepared to comply with those regulatory rules to deploy that next generation device."
As IoT becomes more essential to a company's success, more of them may keep responsibility for some IoT processes and functions in-house —particularly those that have the most competitive sensitivity or core business value. In these cases, companies simply are trying to protect their own "secret sauce," and MSPs need to partner with them to provide the pieces they need, Kelley said.
"Their concern is security: whether or not anyone gets access to their application," he said. "So, they run it on a CPU and the memory on their motherboard, and it goes that way across the board, whether it's a service or platform. We have customers who want us to run everything, as much as we can. And we have other customers who just want us to be a data pipe or just want us to add carrier service or be the data platform. So, it just depends on the customer and how they run their application."
Sign Up for the Newsletter
The latest IoT news, insights & real-life use cases...delivered to your inbox
You May Also Like
---