How AI and Machine Learning Are Helping Utilities Digitize
How AI and Machine Learning Are Helping Utilities Digitize
Data gathered by using AI and machine learning can help provide utilities with a clearer understanding of their customers and how they can better serve them.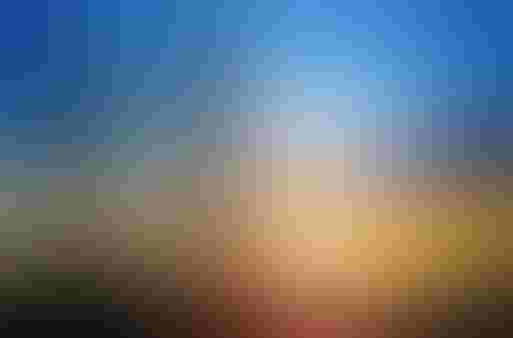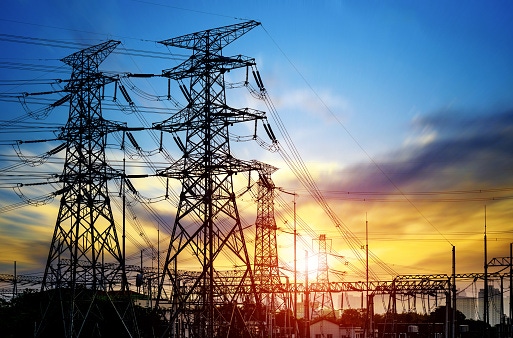 Utilities are drilling into machine learning and advanced analytics to help improve forecasting for energy consumption, damaging storms and equipment maintenance, especially as the volume of data generated by sensors on meters and pipelines continues to grow, industry analysts said.
This "goldmine of data" includes distribution management data, geospatial data, emergency management data, workforce management data and asset data, said Matt Schnugg, senior director of data and analytics, ML/AI at GE Power Digital. Currently, most of that data stays with a utility's historian or is archived. 
To get a sense of scale, one large utility that partners with GE shares roughly 14 petabytes of data from its grid operations, in some cases funneling GE 200-300 gigabytes a day. 
"The opportunity for us is to say there's a lot of value inherent in that data," Schnugg said, especially when it's combined with third-party data from weather satellites, different market segments and geographic regions, for example. Utilities "can be more prescient in their ability to operate." 
Analytics in Demand
With the increasing uncertainty and higher likelihood of severe weather events, GE released a new Storm Readiness analytic this month that creates models based on weather forecasts, outage history, crew response and geographic data. 
"We know anecdotally, that even if grid operators are right about [predicting] the location but wrong by a day, it can be up to a million dollars in operating cost from overtime and ensuring the area is blanketed by crews and equipment," Schnugg said. "If we can influence that event one time over the course of the year, it is more than enough justification of investment in the license." 
GE's other new tools focus on improving the integrity of network data and stabilizing power generation. 
Brian Hurst, vice president and chief analytics officer for Exelon Utilities, an early adopter of GE's grid analytics says, "we are just beginning to scratch the surface on the value of analytics." 
"When it comes to storm restoration," Hurst said, GE's tool "will enable the utilities to become more surgical in prepositioning crews in advance of weather events — saving time, money, improving customer satisfaction and enhancing safety for employees." Exelon serves 10 million customers through its six utility companies in the United States.
Additional solutions include an analytics tool from Siemens that helps identify locations to make creative, cost-effective investments (known as Non-Wires Alternatives) in aging or new infrastructure, often with an eye toward environmental benefits.
Ericsson offers Smart Metering as a service. The communications giant based in Sweden,
estimated that the global number of devices managed by utilities — meters, grid sensors, actuators and electrical appliances, for example — is projected to reach 1.53 billion in 2020. 
Plutoshift, a Palo Alto startup, focuses on IIoT analytics for hydropower and industrial waterworks to prevent leaks, improve flow rates and monitor water quality. 
Though fairly new, predictive maintenance use cases in the utility industry are particularly suited for wind turbines and other heavily instrumented machinery, according to Neil Strother, principal research analyst with Navigant. "If something like that is down for a half day, there are untold costs," he said.
Predictive and proactive maintenance can monitor for anomalies such as excessive heat, leaks or unusual wear patterns. Changing a gear before a failure can eliminate costly downtime and lost revenue, he said.
Connected Grid
The electricity industry is strongly committed to moving forward, but full digitalization won't happen for the next eight to 10 years, according to Chris Moyer, senior director of content and research for Zpryme, an energy-focused researcher based in Austin, Texas.
"IoT sensors will be found at every point of the flow of electricity from generation, to transmission, to distribution and ultimately consumption," Moyer said. "AI will be crucial to make decisions based on the monumental amount of real-time data being created in the modern grid." 
Zpryme recently surveyed more than 150 global utility leaders on their usage of IoT and AI. They found that 69 percent of utilities agree IoT is critical to the company's success and 57 percent are already using IoT technology. "The industry still has a way to go to fully realize the potential of IoT devices, but there is a very strong commitment to digitalization," he said.
Strother, the Navigant analyst, said the industry is probably in the second inning of the ball game when it comes to making full use of IoT capabilities. 
The long-term view is what Navigant calls the Energy Cloud transformation. That's a scenario where the grid supports multiple networks and two-way flow created when customers produce some of their own energy via solar panels or windmills to offset their reliance on the grid, Strother said. Powering up electric vehicles at home or at remote charging stations also has implications for the Energy Cloud.
Technology has already had considerable effect if you consider how utilities typically operated as recently as 15 years ago. "Someone would call in to say they lost power," said Lance Brown, the retired director of customer service with the Los Angeles Department of Water and Power, the largest municipal utility in the U.S.
"The grid didn't even know that a transformer was out," he said. "We'd start to draw a map, and if enough people called in we were pretty sure we knew the location."
Today, the process starts with alerts from the advanced metering infrastructure, GPS and load and line interrupters. The utility can then ping all the meters in the area to see if it's an isolated incident or a widespread outage, said Brown, who is now vice president, customer service solutions for Smart Energy Water, a SaaS and analytics provider in the utilities industry. "And we can text customers that we're responding and what the restoration time will be." 
Consumer-Focused Response 
Consumers are demanding more from their utilities as they seek to reduce usage or add renewables, Brown said. Increased connectivity and analytics can provide the types of actionable information they're looking for.
"You can monitor consumption patterns, what you spent, when, and where, and you can know it in real time now," he said. 
You can also quickly see if your bill reflects normal usage or indicates a problem, like a leak or faulty meter. But better customer interactions, through a smartphone app or a web portal, generate more than just good will.
"If I'm walking down the street with my phone and see a line down, I can send a picture to the utility," he said. "It's geotagged and time stamped. A more intelligent and quick response increases efficiency in safety, asset management and restoration."
It's all about the data, Brown said, which can provide a clearer understanding of customers and how utilities can serve them better," Brown said. "The transparency is good for everyone.
Sign Up for the Newsletter
The latest IoT news, insights & real-life use cases...delivered to your inbox
You May Also Like
---