With Predix at Center, GE Announces Plans for IIoT Business
With Predix at Center, GE Announces Plans for IIoT Business
News Briefs: Qualcomm to launch IoT modem; digital twin tech moves beyond the plant floor; and more news.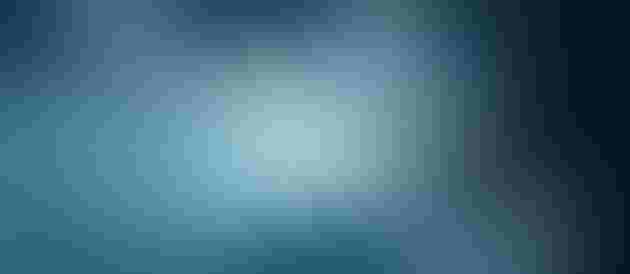 GE will establish a new, independent company focused on building out its Industrial Internet of Things software portfolio, the company announced last week. The proposed new organization aims to bring together GE Digital's products, including the Predix platform, Asset Performance Management, Historian, Automation (HMI/SCADA), Manufacturing Execution Systems, Operations Performance Management and the GE Power Digital and Grid Software Solutions businesses. GE also announced it was selling its ServiceMax field service management portfolio to Private Equity Firm Silver Lake, and that now former GE Digital CEO Bill Ruh, "decided to depart GE to pursue other opportunities," according to the press release. GE will conduct an internal and external search to identify the CEO for its IIoT software company.
Qualcomm to Launch IoT Modem
Qualcomm Technologies announced it's building a modem purpose-built for Internet of Things applications such as asset trackers, health monitors, security systems, smart city sensors and smart meters, as well as a range of wearable trackers, according to a press release. The new Qualcomm 9205 LTE modem will enable cellular connectivity for global multimode LTE category M1 (eMTC) and NB2 (NB-IoT). It's less power hungry (it's engineered to reduce power consumption by up to 70 percent in idle mode) and is 50 percent smaller and more cost-effective than its predecessor, according to a press release. It will be available in early 2019.
Digital Twin Moving Beyond Plant Floor
The appeal of digital twin technology – adoption of which is expected to continue to climb – is extending beyond the plant floor to include the back office, according to coverage in CIO Dive. For instance, Mike Harmon, director of engineering service practice in the Americas for Information Services Group, told CIO Dive that "he recently worked at a company that transports blood, and helped them create digital twins so that it can identify 'the unique pallet and temperature and pressure and humidity, stuff they weren't collecting before.'"
IoT Startups Shift Focus
Analyzing the IoT startup space, Stacey Higginbotham writes on how fewer companies are raising more money, with some starting to make their offerings more industry-specific and others developing point solutions.
IoT Bees?  
Calling it a "living Internet of Things platform" a research team at the University of Washington has outfitted bumblebees with a tiny computing platform that includes a rechargeable lithium ion battery, an MCU, antenna and sensors that can analyze humidity, temperature and light intensity once every four seconds, according to coverage in IEEE Spectrum. Potential applications, according to the coverage, include smart farming to enable precision irrigation, the ability to detect if growing conditions are optimal for specific crops.
Sign Up for the Newsletter
The latest IoT news, insights & real-life use cases...delivered to your inbox
You May Also Like
---