What Investors Look for in an IoT Startup
What Investors Look for in an IoT Startup
Some of the IoT industry's active investors weigh in on how startups should go about finding their dream investment partners.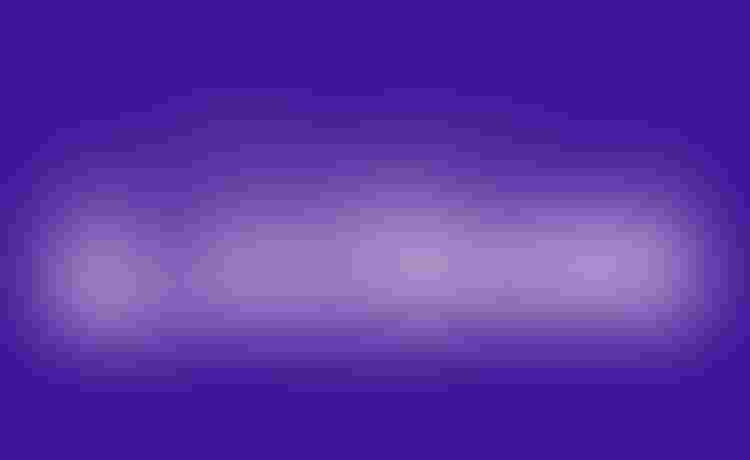 One mantra that's reverberated across the internet-of-things market for a while now is that real IoT success will be delivered by startups, more so than corporate incumbents.
With greater passion, appreciation of data and fewer delays to the decision-making process, those in the know believe its new market entrants that are bringing the best ideas. Accordingly, many of the more traditional, widely-recognised brands are accepting their roles as facilitators, alongside a steady stream of venture capitalists keen to put their money behind the next big IoT project.
So where can you find these elusive investors and what is it they're looking for in your startup? Ahead of the launch of Project Kairos, the IoT World startup arena, IoT World News posed questions on behalf of the startups to some active investors who're keeping an eye out for new IoT players.
Who's interested in my IoT startup?
The majority of investors on the tech scene have dipped their toes in IoT at the very least.A lot of the most prolific backers are already well-known, such as Intel Capital, Qualcomm Ventures and Cisco Investments, accompanied by the likes of venture capitalists Foundry Group, Kleiner Perkins Caulfield & Byers, Andreessen Horowitz and Khosia Ventures.
Quantified Ventures, Atlantic Bridge Capital, Draper Esprit, Delta Partners and SOSV are a just few other firms that IoT World has direct experience with.
What are these investors looking for?
IoT isn't the be-all and end-all, claims Helen McBreen, investment director at Atlantic Bridge Capital. Her ideal candidates for investment are zeroed in on demonstrable market opportunities, and use IoT technology to enable taking advantage of that opportunity, rather than creating impressive tech for tech's sake.
Helen recently took over management of the Atlantic Bridge University Bridge Fund, a €60-million pool of capital specifically for early stage companies with global potential, created to build upon the $500 million in assets Atlantic Bridge already resides over.
"We are specifically interested in disruptive IoT technologies such as semiconductor, big data analytics, cloud computing and enterprise security," she elaborates, "that are being adopted to open up mass market opportunities".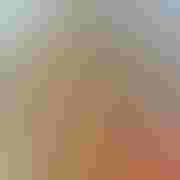 "Focus on key messages, deliver the messages succinctly, listen to questions, and work to build a relationship with the investors" – Helen McBreen, Atlantic Bridge Capital
Volker Hirsch is an angel investor operating under the umbrella Quantified Ventures, currently building a venture programme specifically for up-and-coming IoT companies.
"Smart city technology, health and care, and security" are the areas of IoT he believes to have the most lucrative potential. Volker's always on the look-out for a strong team, unified behind a "big idea, sense of scale and audaciousness for growth".
Helen echoes these thoughts, saying she will always look to "invest in companies that are led by strong teams with the experience and ability to execute against a compelling business opportunity that drives commercial returns."
Clearly an individual with a big idea is not nearly as appealing to investors when compared to a team effort where the necessary expertise is spread out and more varied.
Where do I find these investors?
Helen McBreen, Volker Hirsch and many other experienced venture capitalists and investors will be participating at Project Kairos – the dedicated startup showcase taking place throughout the IoT World conference in Dublin towards the end of November.
Throughout the two days, IoT startups will attend to profile their businesses on the show-floor. Simultaneous startup workshops will be run where these up-and-comers can network with the bigger brands and meet established investors, one on one.
Agri Ledger, DLI, Evertracker, Firmwave, IOTA, IoT-as-a-service.com, Ladimo, Nanolike, Pozyx and Zenryth have all confirmed they'll be taking part in Project Kairos.Helen McBreen will be one of IoT World's Project Kairos investors. See believes it is a unique opportunity to "meet new companies, partners and investors working to capitalise and scale companies".
Volker will join her: "for a number of years, I have been dedicating a specific bucket of my time helping founders and early-stage startups to navigate the challenges of getting started – knowing from my own experiences how hard this is and how clueless I used to be."
I've met my 'dream partner'. How do I persuade them to invest?
The ideal pitch is an elusive goal. As Volker puts it, "there is not a single one". But he does suggest some common themes from the best pitches he's come across: telling a story that demonstrates understanding of the product and market fit, which fully clarifies why you are uniquely positioned to succeed.
Helen's advice coincides: "Keep focused on key messages – in a short space of time introduce the team and expertise, explain the reason why a market problem exists, the size of that problem and how the company can solve the problem in a sufficiently differentiated way.
"Focus on key messages, deliver the messages succinctly, listen to questions, and work to build a relationship with the investor."
Which companies should I be emulating?
Last of all, we asked both of Project Kairos investors for recent examples they want to see more IoT startups follow."Recent examples I would reference are Atlantic Bridge's portfolio companies Movidius (acquired by Intel in 2016) and Metaio (acquired by Apple in 2015)," Helen says.
"We recognised early the potential disruption of the Movidius' Vision Processing Unit (VPU) technology and Metaio's AR technology. Also the vision these technologies and machine learning would have, driving huge market change and workeing to accelerate the scaling of these companies into key global markets."
Meanwhile Volker was quick to point to a couple of other industry disruptors: "Relayr has done some clever things, both in terms of their product as well as in the way they position themselves in the notoriously difficult smart city market place.
"Ananse has a similar approach for IoT and has had early success with Fitbit, Nest and Amazon Echo. I like IFTTT for its simplicity and how it is now expanding to allow large incumbents to extend the usefulness of connected devices."
Sign Up for the Newsletter
The latest IoT news, insights & real-life use cases...delivered to your inbox
You May Also Like
---