Webex Collaboration Banks on Hybrid Workplace Model at Cisco Live 2021
Webex Collaboration Banks on Hybrid Workplace Model at Cisco Live 2021
At Cisco's annual conference, the collaboration provider rolled out several new features that bank on a hybrid future-of-work model.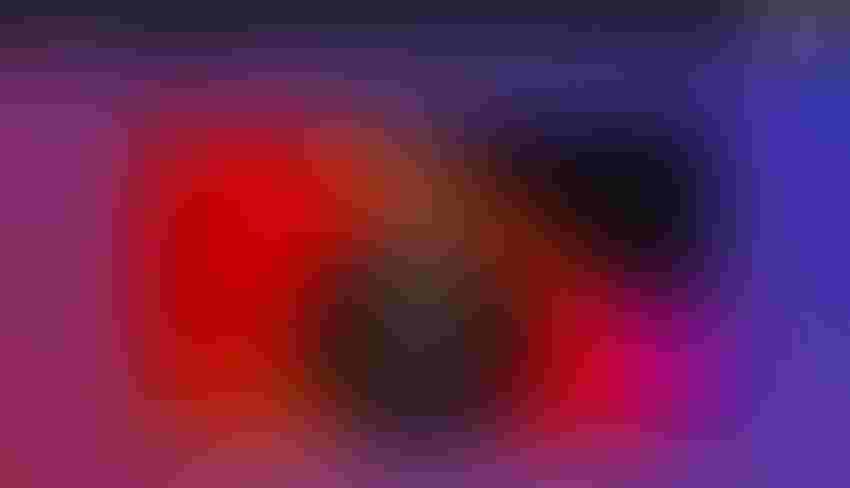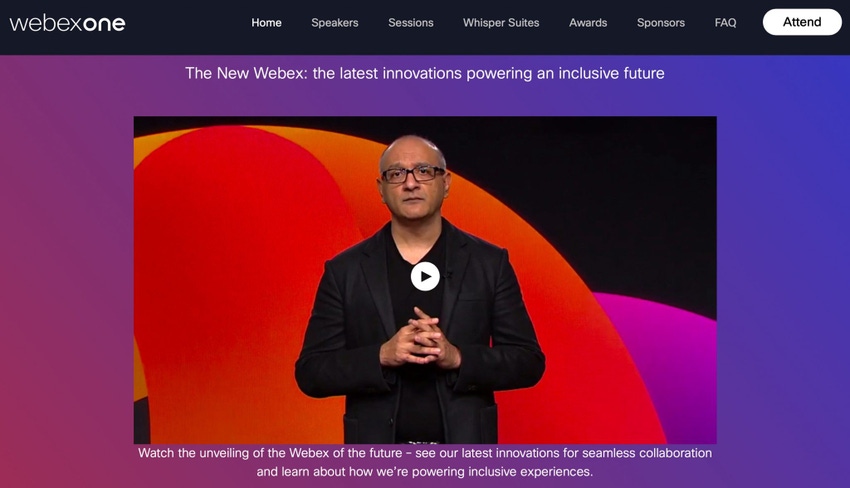 At Cisco Live this week, the networking and collaboration company continued to unveil its investment in the future of work.
In a keynote on Day Two, Jeetu Patel, senior vice president and general manager for security and collaboration, outlined some of the key features that the company has banked on to make work collaborative, safe and productive as workforces consider returning to the office part time or even full time.
Patel noted that, after months of testing remote-work models, the COVID-19 virus changed expectations about work. Employees no longer expect to work in offices five days a week and, in turn, most companies are building technology infrastructure to accommodate hybrid models as the grip of VODI-19 eases.
"We know definitively that the future of work is going to be hybrid," Patel said in the keynote session..
Patel positioned Webex as a key tool in laying the foundation for hybrid workplaces that may span a broad spectrum, from home office to desk-sharing at an office to working in a coffee shop.
"We know that sometimes people are going to be working in the office, sometimes they will be working at home and sometimes in between," Patel said.
Webex now sports new capabilities, such as Webex Desk Hub device, which enables hybrid workplace users to personalize shared desk space when they are in the office.
And of course, for many users, the easy integration of Teams with Microsoft Office products will always win over purchasing IT departments looking for easy integration of collaboration tools with other apps.
"We believe this trend of hot-desking is going to be really prevalent as people return back to the office," Patel said. The Desk Hub enables workers to insert a smartphone in to the desk hub device to instantly recognize a workers' identity, personalize a workspace with photos and provide personalized links to meetings.
COVID-19 Shines Light on Remote Work Inequity
Patel also noted that the hybrid workplace has shone a light on a long-standing disadvantage for remote workers that has come to light only as entire workforces became remote during the COVID-19 pandemic. Remote workers often feel like second-class citizens in their workforce hierarchies.
"When some meeting participants are remote and others are together in the office, the remote participants can feel disconnected," Patel explained. "They can't always tell what's going on in the room. They might not always feel like they're being heard."
Webex is now building a feature to be delivered later this year called People Focus, which is powered by Camera Insights, and enlists machine learning and AI to isolate meeting participants individually onscreen. "With People Focus, we can crop the video to focus on each person individually," Patel said, enabling remote workers to get contextual cues, such as body language and facial expression.
Internet of Things (IoT) technology has also been built in to Webex gear to ensure that workers can maintain a safe distance from one another and to limit conference room capacity.
Workers can also enlist Webex to find a vacant desk or conference room and use the Room Navigator feature to initiate meetings once they have arrived in a location.
Cisco Webex continues to advance features not only to face an increasingly hybrid workplace equation but also to remain relevant in the hotly contested collaboration market.
About half of companies surveyed by Enterprise Technology Research (ETR) use Zoom, while 75% currently useTeams (many companies have multiple software subscriptions). Thirty percent have Cisco Webex, after a recent decline.
Experts note that while all three major collaboration players –Zoom, Webex and Microsoft Teams—continue to advance features, such as chat, audio, screen-sharing and other capabilities, buying decisions often center on brass-tacks issues, such as integration with other applications in the environment.
"Where they diverge is their integrations and their interoperability," said World Wide Technology's Brandon Echele in a comparison of Zoom, Webex and Microsoft Teams. WWT's Tim Cappel noted that it's critical to be able to initiate meetings with third parties. If an enterprise is a Microsoft shop with Outlook and other Microsoft Office apps, it might be more likely to choose Teams over Webex or Zoom, for example.
The hybrid workplace scenario will have to be closely calibrated as workers come back to the office, noted one CEO at a Northeast-based security company with 100 employees, who requested anonymity.
"We don't really know what that looks like," he said. "Today, everyone is basically remote, with only a few employees coming in for face-to-face meetings once in a while. But eventually, we'll want to have more folks back in the office. But how often and how many? We just don't know yet."
Sign Up for the Newsletter
The latest IoT news, insights & real-life use cases...delivered to your inbox
You May Also Like
---