Vodafone survey: A third of companies using IoT; plus, disposable IoT
Vodafone survey: A third of companies using IoT; plus, disposable IoT
News briefs: Vodafone's IoT Barometer Report shows more companies are using IoT – and more of it; plus, Sigfox takes on disposable IoT with 20-cent tracker chip; more.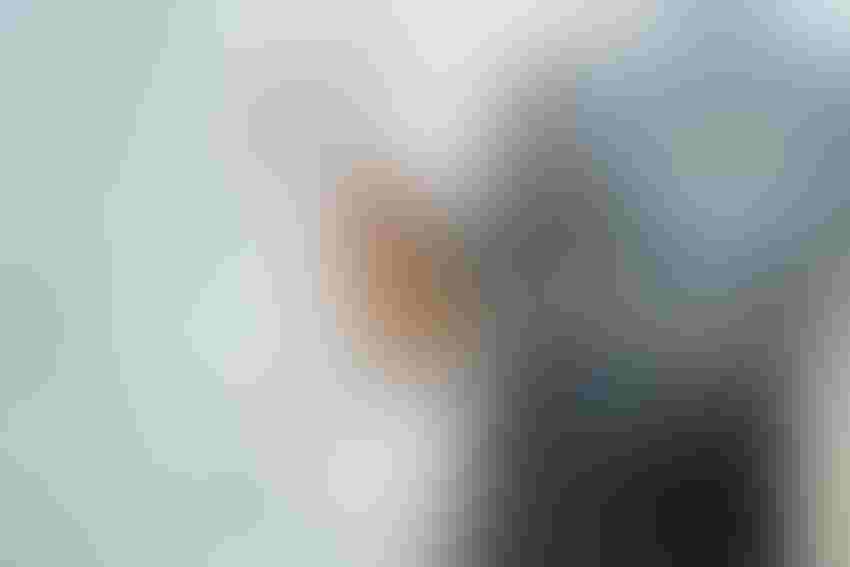 double exposure of a business person and industrial HUD interface, futuristic GUI(Graphical User Interface), IoT(Internet of Things), technological abstract
Thinkstock
Vodafone survey: Digital transformation is impossible without IoT
IoT adoption continues to grow, with transportation and logistics, as well as retail use cases, leading the way, according to Vodafone's fifth annual Internet of Things Barometer Report. Of the 1,278 decision-makers surveyed, almost a third reported using IoT technologies, with adoption rising from 12% in 2013 to 29% in 2017. Adopters reported using IoT to cut costs, reduce risk and increase revenue, but the main focus was on increasing efficiency. Respondents reported IoT adoption as crucial to driving digital transformation. Nearly half of those adopting IoT technologies have embedded them within their business processes.
Sigfox debuts IoT functionality and connectivity for pennies
Sigfox debuted a connectivity service that it says makes it possible to transform any short-range wireless device into a long-range IoT device by leveraging a hardware component that costs as little as 20 cents. The so-called Admiral Ivory service can be used to create connected, disposable assets and one-time IoT applications, applicable to, say, tracking packages and mail.
Google IoT Core in public beta
Google announced this week that its Google Cloud IoT Core offering is now available in public beta. It's a fully managed cloud service that enterprises can use to securely connect globally distributed devices to the Google Cloud Platform, centrally manage them and build applications by integration with Google data analytics services. Private beta users like Smart Parking Limited, which develops and produces parking-related technology, recently released a platform built on Google Cloud Platform that leverages Cloud IoT Core to allow input from distributed devices across a city and perform analytics and interconnected logic using real-time data. Google also announced IoT core device partners, which include Allwinner Technology, Arm, Intel, Marvell, Microchip, Mongoose OS, NXP, Realtek, Sierra Wireless and SOTEC.
Steelcase releases smart space application built on Microsoft Azure IoT
As part of a partnership announced with Microsoft in March, 100-plus-year-old furniture company Steelcase this week announced at the Microsoft Ignite 2017 conference that has developed a solution called Workplace Advisor, a sensor-based system that collects anonymous workplace data built on the Microsoft Azure IoT platform. The IoT solution is aimed at helping organizations create workplaces that "respond to the needs of people while also optimizing real estate investments." Data on metrics like overused vs. underutilized spaces and scheduled vs. actual use of spaces aims to help leaders gain insight into why some spaces are more popular than others, as well as update availability of space in real time to optimize use.
ATIS debuts IoT developers' library
The Alliance For Telecommunications Industry Solutions (ATIS), a Washington, D.C.-based standards body, announced the release of its new Open Source Internet of Things (OS-IoT) software library, with the aim of helping IoT app developers more easily connect their products to the open, interoperable oneM2M ecosystem. 
Bosch, SpotSee partner on supply chain transparency
Global IoT connectivity platform vendor SpotSee, the parent company of logistics monitoring brands ShockWatch, ShockLog, SpotBot, ShockTrak, WarmMark and OpsWatch, will team up with Bosch Connected Devices and Solutions (BCDS) to develop the SpotBot BLE, a transport data logger that measures and transmits impact, tilt, temperature and humidity through Bluetooth communication. The SpotBot BLE will provide a cost-effective, simple and reliable way to bring transparency to the entire supply chain, according to a press release. The device operates using hardware and engineering support from Bosch that is connected and displayed through the SpotSee mobile application. SpotSee is an end-to-end solution that helps customers spot damage in their assets and see it in real time using best-in-class hardware, low-cost connectivity, device management and cloud-based analytics.
Sign Up for the Newsletter
The latest IoT news, insights & real-life use cases...delivered to your inbox
You May Also Like
---