Video-Game Tech Digging Real Dirt for Caterpillar, Komatsu
Video-Game Tech Digging Real Dirt for Caterpillar, Komatsu
Manufacturers are becoming more like software makers.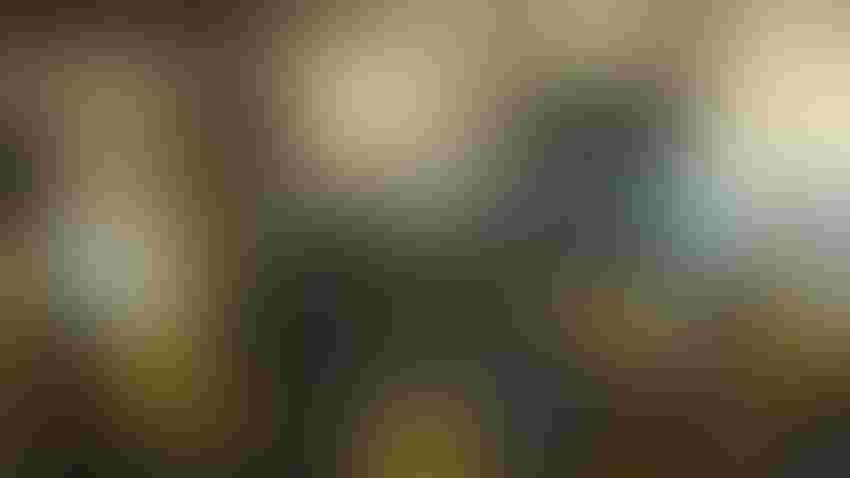 In Chicago, not far from Lake Michigan, the driver of a Caterpillar Inc. bulldozer looked left, right and forward to maneuver the 230,000-pound (104-metric-ton) machine through a desert obstacle course of sand mounds and old tires. But for all his effort, he didn't go anywhere. 
Instead, as he sat inside a stationary box lined with video screens at UI Labs in the city's Goose Island area, the operator worked the controls on a yellow earth-mover about 1,700 miles (2,700 kilometers) away in Arizona. Welcome to the new world of big machines, where manufacturers including Caterpillar and Komatsu Ltd. are trying everything from remote-access technology to driverless trucks to revive slumping sales and adapt to changing markets.
"In the future, manufacturers will also become like the software industry,"  Kazunori Kuromoto, a senior managing executive officer of Komatsu, said at the company's Tokyo headquarters. "Digital transformation, ubiquitous networks and big data all reflect the world trend today."
Makers of big diggers, loaders and trucks were hit hard by the global commodity slump, which forced mining companies and builders to cut their workforces and buy less equipment. Iron-ore prices are half what they were six years ago, and most other metals are also way down. From a peak in 2012, quarterly sales of mining equipment plunged more than 80 percent, data from Parker Bay Co. show.
Automation and robotics aren't new, but they continue to transform all sorts of industries. Retailer Amazon.com Inc. is experimenting with deliveries of customer purchases by drone, Tesla Motors Inc. has autopilot systems in its cars, and Deere & Co. uses global positioning systems for more precise steering of its tractors and harvesters.
While change is slow in mining and construction — a single bulldozer like the one that Peoria, Illinois-based Caterpillar demonstrated in Chicago a few months ago can cost $3 million — new projects developed during the low-commodity price era are featuring many of the same technologies to cut labor costs and boost efficiency. It's a potential growth area for Caterpillar and Komatsu, which have seen multiyear declines in unit sales.
Protecting Profit
The industry's drive to protect profit margins will lead to a surge in development of new machines that will peak over the next 10 to 15 years, according to a report by the International Institute for Sustainable Development. That also will mean fewer workers, with automation leading to cuts in jobs such as those involved in drilling, blasting, and train and truck driving — areas that typically represent more than 70 percent of mining employment, the institute predicts.
It's a race for survival for equipment manufacturers and their customers, and it's a familiar transition for the global economy since the dawn of the Industrial Revolution, said Yoku Ihara, president of Growth & Value Stock Research of Japan.
"At issue is whether new businesses will emerge and absorb lost jobs," Ihara said.
One of the earliest targets for automation at mines were the huge vehicles that transport tons of ore, usually on the same route over and over. In the eight years since they were first adopted, Komatsu and Caterpillar each have about 100 autonomous trucks operating. Rio Tinto Group, which deploys Komatsu's unmanned vehicles at its iron-ore mines in Western Australia, said the technology has led to a 15 percent reduction in the cost to load and haul material.
Those trucks still have a driver's seat, which isn't needed and won't be part of the next generation of driverless vehicles Komatsu unveiled in Las Vegas last year, according to Kuromoto. The trucks are about the size of a house, 49 feet (15 meters) long and 28 feet wide, and they can carry 230 metric tons.
Giant bulldozers and shovels may require a bit more involvement by operators because they are typically used to smooth ground, scoop rocks and minerals and load them into trucks.
With the help of remote controls, one operator can control up to five of Caterpillar's remote-controlled bulldozers, watching their progress using high-definition camera's mounted on each vehicle. And because mines are usually located in remote areas far from population centers, the technology makes it possible to attract a wider range of operator talent, said Craig Watkins, a commercial manager at the company, which has sold the diggers to six customers so far.
"The technology is not constrained by distance," said Alan Pumklin, a Caterpillar sales support consultant.
More Competition
It's also helping to intensify competition between the world's two biggest makers of non-farm heavy equipment.
In July, Komatsu agreed to buy mining-equipment maker Joy Global Inc., based in Milwaukee, for $2.89 billion in a bet that demand will pick up after years of declining commodity prices. The combined company would still be smaller by sales than Caterpillar, but Joy Global was the largest independent maker of underground mining equipment, like drills.
Caterpillar shares rose 0.1 percent to $93.93 at 9:50 a.m. in New York on Wednesday. Komatsu shares closed 0.5 percent higher at 2,653.5 yen in Tokyo.
Komatsu was called out last year by U.S. President-elect Donald Trump as an example of a foreign company hurting American manufacturers. In August, he said Caterpillar, and not its smaller Japanese rival, would be deployed to build the wall Trump has pledged along the Mexican border. Caterpillar derived 54 percent of sales from the construction and resource industries in 2015, while Komatsu got 88 percent.
The companies are also competing in Japan. Komatsu now offers a service that automates much of the pre-foundation work on new construction, from land surveying to excavation, by connecting devices including drones and shovels and 3-D laser scanners to the Internet. There are about 2,000 construction sites that have used the service, which could help ease labor shortages as Japan's population ages and the workforce shrinks, Kuromoto said. Caterpillar is stepping up efforts to expand a similar service in the country.
"The technology solutions we offer all go to address the challenges facing our industry," Phillip Pollock, sales and marketing general manager for the Asia Pacific region at Caterpillar, said in an interview in Tokyo.
Sign Up for the Newsletter
The latest IoT news, insights & real-life use cases...delivered to your inbox
You May Also Like
---