Transforming Manufacturing with an IIoT Analytics Program
Transforming Manufacturing with an IIoT Analytics Program
What are the business benefits of using analytics in today's digitized manufacturing environment?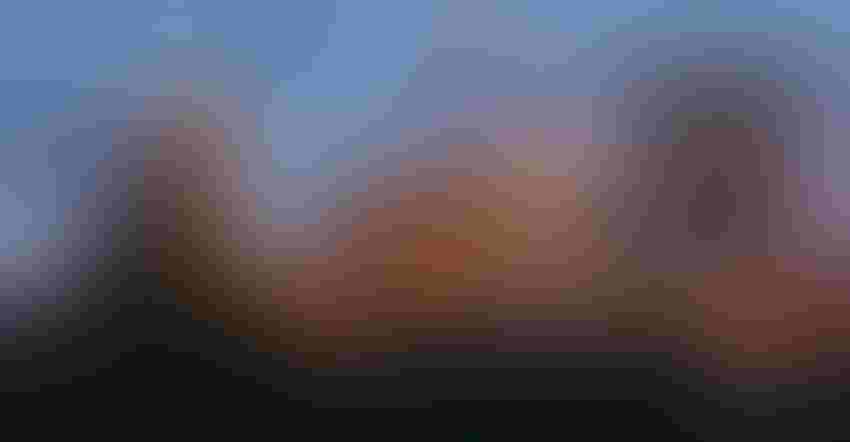 Robert St. Pierre, Thinkstock
By David A. Vasko
If you are looking for an example for how the Industrial Internet of Things can lead to major business improvements, consider the medium voltage drive. This device is designed to control motors with up to 34,000 horsepower. In the past, monitoring these drives required trained workers onsite to inspect the equipment. Today, digitized technologies like cloud, secure industrial networking, mobile applications and visualization not only allow that monitoring to be done remotely, but can send alerts to mobile devices to report a change in condition in known as soon as it occurs. Diagnostics can then be run remotely to determine how to correct the problem.
The addition of analytics now allows potential problems to be identified before a failure occurs, so corrective action can be taken during normal maintenance time, eliminating unplanned downtime.     
This has massive implications. The modern factory floor, with its thousands of sensors, produces data hundreds and even thousands of times a second. That can result in terabytes of data each day. Until recently, however, that data couldn't easily be accessed or analyzed. Now, with widespread use of secure Ethernet networks, wireless networking and cellular communications, manufacturers can deploy powerful analytics to extract contextualized data from connected devices in the factory environment.
But, what are the business benefits of using analytics in today's digitized manufacturing environment?
Current Applications of the IIoT
Though the Industrial Internet of Things (IIoT) is still relatively young, manufacturers are already finding ways to capitalize on analytics.
M.G. Bryan, a leading heavy-equipment and machinery original equipment manufacturer (OEM) based in Grand Prairie, Texas has been helping oil and gas companies meet production demands for more than 25 years. The company supplies engines, generators, industrial pump units, oil field service equipment, and hazardous area power packs around the world.
Hydraulic fracturing, where petroleum or natural gas is released from reservoir rock for extraction, facilitates new production. The fracturing vehicles can cost upwards of $1 million. Regular truck maintenance is essential, and designing a maintenance schedule can be challenging.  
Postponing maintenance could lead to delays that raise operational costs and lower efficiency. But performing maintenance too soon risks taking the trucks offline too often…with the same result.
The answer? A cloud-based system that tracks how often each truck is used and under what conditions – one that uses data to design the ideal maintenance interval.
The system notifies the truck's driver when the maintenance is needed, and where along his or her route to stop. The company also receives analytics on how well the system is working.
In the past, an industrial user that planned to expand its operation would have to invest in significant excess infrastructure. One major benefit of the IIoT is being able to use the cloud and only pay for the actual resources used at the time, which increases scalability. For example, MG Bryan began with a pilot project with the intent of rolling the same system out to their next 1,000 trucks. They didn't need to make infrastructure investments. They just used additional resources in the cloud for each additional truck.
Energy optimization is another way to make the most of analytics in the industrial environment. For example, one company wanted to improve its energy efficiency of a conveyer-based sorting system, one that was crisscrossed with conveyer belts moving boxes of varying sizes and weights. Through analytics, the team realized a single conveyer line was using eight times more energy than necessary. That finding alone resulted in cost savings that directly impacted the bottom line.
Performance management is another effective way to analyze factory data. Consider the example of pump cavitation, a dangerous phenomenon that occurs when a pump goes too fast and creates small bubbles in the liquid it's pumping. These bubbles cause microscopic explosions that damage the pump and the propeller, ruining a very expensive asset. The cost to repair a pump is often more expensive than the asset itself, not to mention the cost of unplanned downtime.
Analytics can help prevent the costs caused by pump cavitation. Insights derived from analyzing the data sent by the pumps' sensors identifies a pre-cavitation event, enabling the control system to react in real time.
Unfortunately, it's not easy for all factories to get started with analytics. Some lack the infrastructure needed to support them. Strong communications infrastructure must be in place before any updates can be made. And, manufacturers need networking that gather data from within the factory for analysis, as well as security measures to keep the data safe.
Where to Get Started
A best practice for manufacturers with many problems and little idea where to start is a two-part strategy that first identifies the greatest measurable ROI. What is the single biggest problem you are facing and what's the solution?
For most factories, unplanned downtime is the number one issue at hand as it creates huge loss. It's important to track when and how equipment is being used. If equipment can be fixed before it breaks, manufacturers can save a lot of money.
Second, when implementing a solution, ensure that the infrastructure you are putting in place can be the foundation for further scalable analytics solutions. Once completed, the next biggest problem can then be addressed.  
The Talent Component
According to the National Association of Manufacturers, almost 3.5 million manufacturing jobs will be needed in the next 10 years. Nearly 2 million of those jobs are expected to go unfilled because workers lack the needed skills.
Data scientists with domain expertise are needed to help create the next generation of analytics solutions. Mobility and visualization developers are needed to help see results where and when they're needed. And to deploy an industrial analytics initiative successfully, a manufacturer must have workers who are skilled at installing secure industrial networks and configuring the routers and firewalls needed for analytics to take place.
Manufacturers will need to find ways to upskill workers and create public-private partnerships to identify and train the talent that is so desperately needed. However, individual skill development and organizational transformation must be aligned. Upskilling people with the tools needed to create vibrant, efficient, interconnected IIoT installations will not work if they are employed at organizations that have leadership, policies, practices and procedures that don't support this change. This situation would merely create workers who are both highly skilled and highly frustrated.
Organizations must plan for digital transformation in a way that creates a cultural transformation as well as a technological shift.
A Holistic View
Manufacturers are beginning to take advantage of what the IIoT offers, analyzing the data derived from sensors and connected devices to make smart business decisions. From reducing costs and improving efficiency to gaining competitive advantage, the modern factory has great opportunities lying within its data.
However, organizations must first create a plan that solves real problems and put the necessary infrastructure in place. This requires skilled workers, who are in short supply. Manufacturers must create a plan now for acquiring the staff needed to bring the dream of digital transformation to life.
Sign Up for the Newsletter
The latest IoT news, insights & real-life use cases...delivered to your inbox
You May Also Like
---