Top Five 'Fun And Unexpected' International IoT Projects
Top Five 'Fun And Unexpected' International IoT Projects
We select five novel IoT projects from countries across the world, chosen from the IoT Analytics Enterprise IoT Projects list.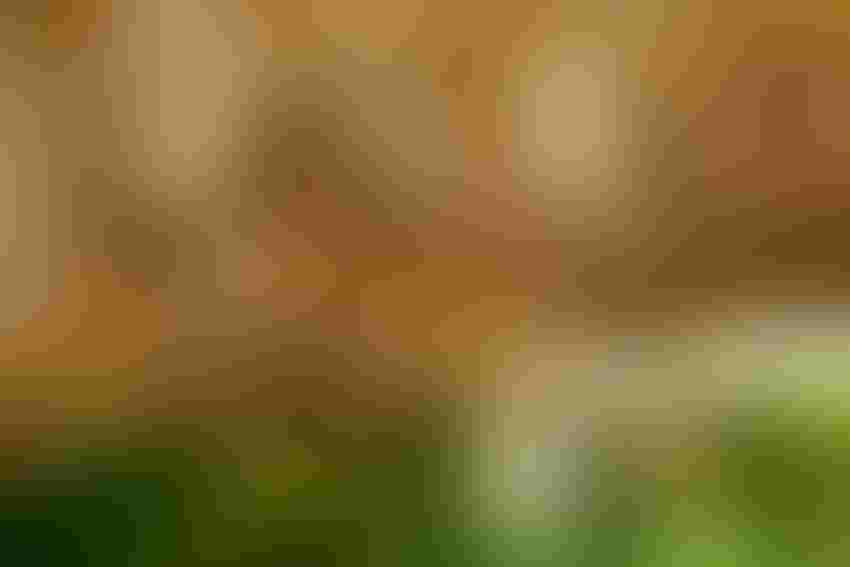 Monetise, monetise, monetise. That's the message ringing in the ears of every person involved in an enterprise project which utilises the internet of things. Increased productivity and reduced time-to-market also rank as top reasons to invest in IoT, according to a recent IDC survey.
However, those committed to the IoT cause rarely get involved purely for the cold hard cash. The majority of professionals who've wedded their careers to the connected future did so more for the opportunities for excitement and innovation that it entails.
So by all means, undertake an IoT project with your profit margin firmly in mind, but who says you can't have a bit of fun while doing so? We've cherry-picked five particularly unusual projects that go a step further than most in embracing the ethos we think IoT holds at its core. All of the below information and much, much more is available in the IoT Analytics List of 640+ Enterprise IoT Projects.
Beehives
Location: Cork, Ireland
Organisations: University of Cork, Libelium
The contributions bees make to the wellbeing of our planet and ourselves cannot be overemphasised; honey bees are responsible for pollinating roughly 70 per cent of all plants and underpin 30 percent of the world's food supply.
So when you hear that the world's bee population is declining like never before – due to human factors such as introduction of harmful pesticides, damaging pathogens and atmospheric electromagnetic radiation – there's good reason to be concerned.
Step forward engineering students from the University of Cork, whose intervention might just develop into one of the most useful applications of IoT known to man. They've applied Libelium's appropriately named Waspmote (a hardware sensor platform) in beehives to monitor dust and chemical levels on bees as they enter and exit. The data collected can help prove what factors are driving bee deaths, provide real-time information to be acted on immediately, and be used for analysis to monitor the effects of long-term environmental initiatives.
Jukeboxes
Location: Across the United States
Organisations: TouchTunes, SoundHound
The in-venue music platform provider TouchTunes is leveraging the IoT to bring back jukeboxes with a new look and a modern twist. Any user with a smartphone and their app can control any TouchTunes jukebox in the facility and live-stream songs of their choosing.
However, what makes this project really special is the added integration of SoundHound – the intuitive app that identifies song titles from just a few seconds of sound. As a result, say, sing, hum or chant a song to one of these jukeboxes and you'll have it played back to you automatically. Alexa, eat your heart out.
Rhinos
Location: South Africa
Organisation: Intel, Vodafone, Dimension Data
Thanks to the IoT, a tiny chip could have significant consequences for some of the world's most giant animals. Intel's Quark SOC has a plethora of potential uses, one of which is now to serve quick justice to rhinoceros poachers. One chip is encased in rhino-proof metal and affixed to the creature via an ankle tag; a second, digitally connected to the first, is inserted in the horn.
Through the digital dream-team of Intel, Vodafone (providing the wireless connectivity) and Dimension Data (overseeing cybersecurity), rhino locations are tracked in real-time. The distance between the two chips is constantly monitored – if the distance increases too much this prompts suspicion that the horn has been removed. An alert is automatically sent out, at which point ground vehicles and helicopters are deployed to detain the poachers and bring the rhino quick assistance.
The next phase of the project, soon to be rolled out, will see drones added to the operation, along with upgraded wearables to track the temperature, heart rate and moving speed of rhinos in the wild.
Underwater vehicles
Location: USA
Organisations: Advanced Marine Systems, Echelon
Ocean floors have always been of great interest to scientific researchers; some of the murkiest depths of our seas remain as much of a mystery as the remoter parts of outer space. In both cases, part of the challenge is ensuring the safety of anyone willing to traverse such distant and unknown territories. And, in both cases, the potential of extensive exploration becomes much more feasible as our ability to generate reliable, long distance M2M connections improves.
Advanced Marine Systems is now using Echelon's M2M solution to control its autonomous underwater vehicles – these explore the shallower ocean floors for extended periods of time, gathering live data and seamlessly navigating coastal waters. It won't be long before similar solutions are put to use at greater depths and heights, helping mankind's quest to collect knowledge about our planet and the universe it resides in.
Magic mirrors
Location: China
Organisations: Chow Sang Sang, Intel, Samsung
Most professionals in retail and other B2C industries are familiar with the need to provide a strong omnichannel customer experience, but few have taken things as far as the Chinese jewellery retailer Chow Sang Sang. Their in-store virtual fitting stations combine Intel cameras with Samsung mirror screens to sport customers with virtual necklaces and other jewellery items.
Beyond providing an undeniably quick and convenient means of trying out accessories, the novelty of the experience has generated a significant boom in social media activity, making it a hugely effective marketing tool among China's digital natives. And of course there's the data collected, which Chow Sang Sang and competitors could harvest like never before for new customer insights – possibly the most appealing aspect of this new IoT technology from the enterprise side!
Sign Up for the Newsletter
The latest IoT news, insights & real-life use cases...delivered to your inbox
You May Also Like
---