Things in IoT You Need To Know This Week: April 3 to 7
Things in IoT You Need To Know This Week: April 3 to 7
A handful of Swedes are stepping into the Cyborg future.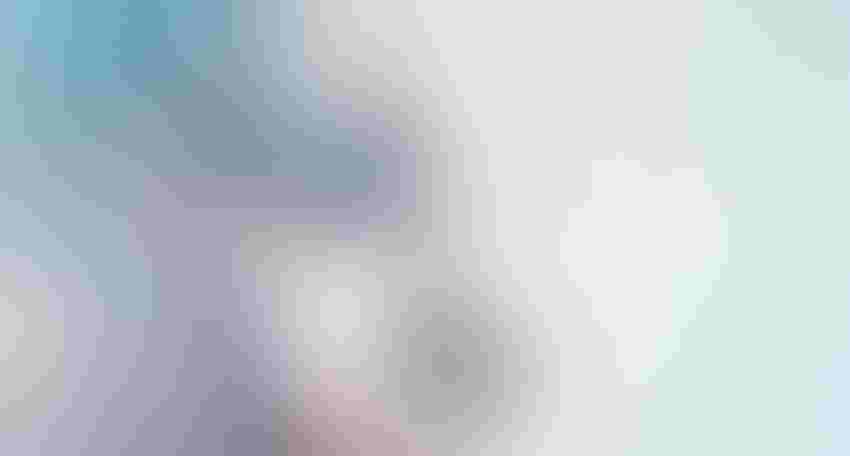 The recently passed legislation likely signals a bigger fight to come as regulators and legislators turn their sights on net-neutrality. On a more-upbeat note, a new partnership between Mercedes-Benz and Robert Bosch could have some commuters hailing 'robo-taxis' in as few as three years. Plus, details on insurance industry hand wringing over self-driving cars, Swedish tech workers get micro-chipped, and an IoT developer takes extreme measures to punish a negative reviewer.
Swedish Tech Workers Go Cyborg for Convenience
A few humans in Sweden are one step closer to a Cyborg future as the tech workers are volunteering to be implanted with microchips that control various aspects of their environment. Per the Washington Post, 75 employees at a Stockholm tech-hub have been outfitted with chips that allow them to unlock doors, operate the printer, and purchase food touch-free. What the chip lacks monitoring capabilities (as some medical devices might do), instead functioning as essentially a built in key card. Though given the capabilities of high-tech key cards and biometrics (plus the vaguely surgical aspect of the chip) experts don't see this type of thing catching on in a major way any time soon.
After Privacy Vote, Net-Neutrality and Broadband Subsidies Could Be Next
Now that last month's congressional vote overturning an Obama-era internet privacy rule has been made official with a presidential signature, Congress and the F.C.C. are turning their attention to deregulation of other internet fronts: namely broadband subsidies and net-neutrality. In case you've gotten so used to surfing the neutral net, net-neutrality rules (implemented in 2015) prevent internet service providers from creating 'fast lanes' that privilege certain content—predictably ISP's have been critical of the rule, arguing that it cuts off a potential stream of revenue, while internet content providers have been strong advocates. The F.C.C. has already taken some steps to undermine programs that subsidize broadband for low-income Americans, and hostility toward entitlement programs in some corners of the Republican controlled congress broadband subsidize are an easy target. In both cases, attempts to undo existing regulations and programs will likely face stiff opposition from those who argue that the Internet has become so intertwined with daily life that it should be regulated, and that any moves to reduce access would have profoundly negative impact on consumers.
German Partnership Promises 'Robo-Taxis' by 2020
A partnership between two German companies made headlines this week as automaker Mercedes-Benz and auto parts supplier Robert Bosch announced that they will work together to develop fully autonomous 'robo-taxis' to be deployed by 2020. Unlike other developers working on vehicles to be sold to individual owners, this partnership will focus exclusively on commercial ride-share vehicles that can be remotely summoned via smartphone. Though some Mercedes-Benz vehicles currently feature 'level 2' autonomy (some autonomous steering on highways) the company hopes this new partnership will allow it to leapfrog directly to 'level 5' autonomy (full-autonomy). 
Insurance Industry Sees Paradigm Shifting Potential in Self-Driving Cars
Facing a driverless future, car insurance companies are grappling with how their business will function (if at all) when liability shifts from individuals to automakers, and the number of accidents (theoretically) decreases. For now, this is mostly just a thought experiment since widespread use of self-driving cars is probably years, if not decades, away. However, in a system where policy pricing is based on driver attributes innovation that removes the driver from the equation will undoubtedly be paradigm shifting. On the other hand, insurers see the potential cost to automakers of assuming liability for crashes (since most crashes would be the result of system malfunction) as a potential disincentive for manufacturers to bring autonomous vehicles to market.
Online Feud With Developer Hits User Close to Home
The consequences of an online rant got very real for one user of an IoT-based garage door device when the company reacted by temporarily locking the user out of the system. The device, produced by US-based Garadget, allows owners to control and monitor their garage door via smartphone. The incident, which occurred after the user posted a negative amazon review of the product, serves as reminder to IoT users that, unlike other (non-smart) products, you may exercise exclusive control over your product and that can lead to big problems. It should be noted that the move faced criticism from others in the industry who suggested that incidents like this undermine the trust of consumers who are largely skeptical of the IoT.
Sign Up for the Newsletter
The latest IoT news, insights & real-life use cases...delivered to your inbox
You May Also Like
---