Things in IoT You Need To Know This Week: April 24 to 28
Things in IoT You Need To Know This Week: April 24 to 28
A Fitness tracker, a cheating husband, and the IoT provide a lesson in how to not get away with murder.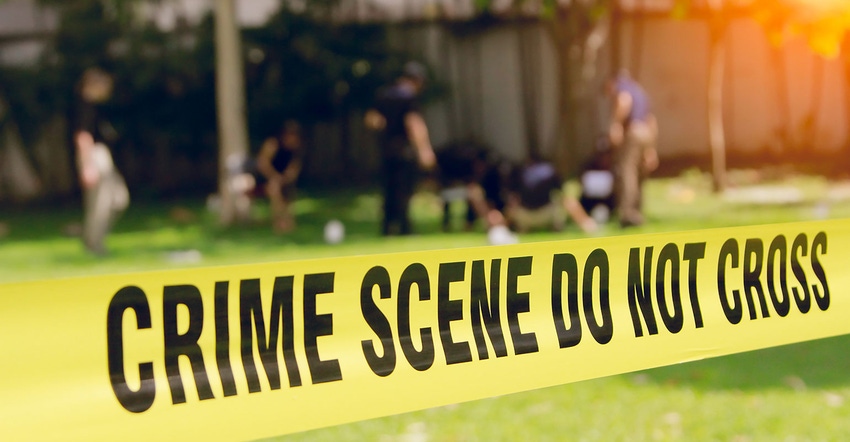 Connecticut investigators have charged a man in the 2015 death of his wife after Fitbit data contradicted the accused's version of events. And in less grim news, Waymo looks to solve the human side of the autonomous driving equation, a $400 connected juice press gives IoT devices a bad name, Spotify (accidentally?) hints at a possible shift to IoT hardware, and Microsoft steps up its game in cloud-based IoT.
Fitbit Data Central to Charges in 2015 Murder Case
It seems that the growing prevalence of connected devices is giving would-be criminals one more thing to worry about, as law enforcement officials in Connecticut have used data from a Fitbit worn by a murder victim at the time of her death as evidence in the case against her husband. Initially, the suspect claimed that a home intruder killed his wife, however, after examining records from the victim's fitness tracker, investigators discovered that it had recorded movement for nearly an hour after she was supposedly killed. While it remains to be seen whether this evidence will lead to a conviction, it highlights the increasing frequency with which law enforcement officials have begun to use digital data to solve crimes.
Waymo Enters New Phase in Self-Driving Tests
Sometime soon, select Phoenix residents will have the opportunity to participate in Waymo's autonomous vehicle program. The company announced this week that it plans to add 500 additional vehicles to its Arizona-based fleet and will begin picking up passengers. While the company possessing advanced hardware, unlike competitor Uber (with whom they are currently in the midst of a contentious legal battle) Waymo doesn't have as much data about rider habits and expectations, so a program to offer rides will allow the collection of data that will inform what type of user experience the company's vehicles ultimately provide. Picking up passengers signals a new phase in Waymo's development, however, like its competitors, a human monitor will remain present in the vehicle for the foreseeable future.
Connected Juicer Company Hard-Pressed to Defend Product's Usefulness
If ever there was a cautionary tale for would-be IoT visionaries, the story of Juicero might be it—at least in the consumer realm. Initially billed as doing for juice what Keurig did for coffee, the Juciero, an internet connected juice press (which now retails for $399, after debuting for $699), drew scorn from many corners of the internet. The reason is that the packets of fruit and vegetables (sold as part of a separate subscription) designed for the device could be squeezed nearly as effectively by hand. This fact was unknown to investors who had put up $120 million dollars to fund the buzzy start-up just last year. This may not immediately spell the end for startups like Juicero, however. After all, there is still a market for flashy gadgets that allow users to feel like they're living healthier lives. It does highlight an issue for IoT development going forward: whether new products that seem like game changers actually are, or whether they're just expensive alternatives for existing products (or in this case hands) that could mar public perception of connected consumer devices. At least in this case, however, the device's connectivity was not at the heart of the controversy. 
Fleeting Job Posting Spurs Speculation About Spotify's IoT Plans
A recent job posting from Spotify, is fueling wild (though it should be noted, unconfirmed) speculation that the music streaming company may be making a move into the connected hardware business, following in the footsteps of companies like Amazon and Snap (parent company of Snapchat). The now-removed posting sought a Senior Project Manager to oversee development of 'fully connected hardware devices' on which users could 'experience' Spotify, according to Wired. If Spotify is going into the hardware business, it suggests a noticeable shift from the company's current approach to IoT—namely, developing software compatibility with IoT products like the Amazon Echo—toward a more Apple-like approach where the company can control (and profit from) all aspects of the user experience.
Microsoft Expands Enterprise IoT Platform
This week, Microsoft announced that it would be adding new capabilities to its IoT platform aimed at making it easier for customers to create IoT solutions, as well as connecting existing IoT networks to the cloud. The reality of IoT adoption, especially among businesses, has lagged projections in part because no two businesses are exactly alike in their IoT needs so there is the added complexity of developing customized solutions—plus most IoT tech relies heavily on cloud storage, which can lead to speed issues. With this new rollout, Microsoft has tried to address some of those issues, giving users a wide array of more user-friendly capabilities, and position itself as a leader in this particular arena, competing with similar platforms from IBM and Amazon among others.
Sign Up for the Newsletter
The latest IoT news, insights & real-life use cases...delivered to your inbox
You May Also Like
---