The Top IoT News of 2016
The Top IoT News of 2016
From surprising advances in driverless car technology to an unprecedented cyberattack, 2016 was a big year for the Internet of Things.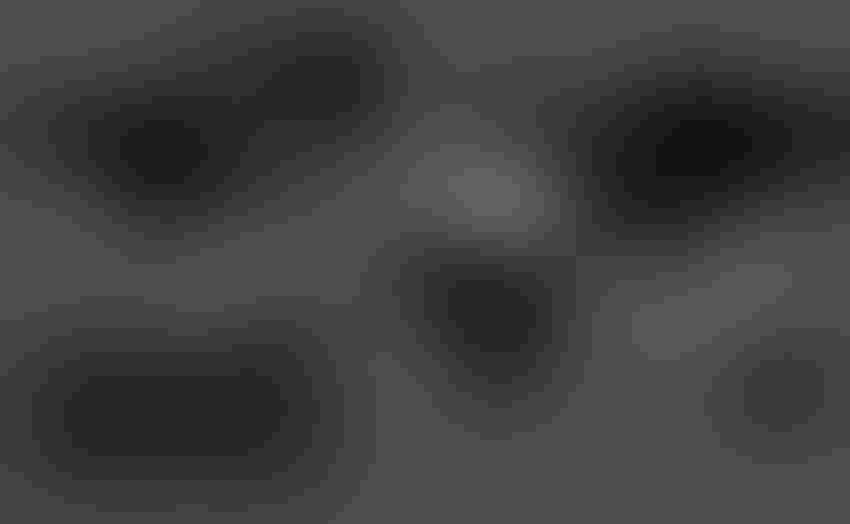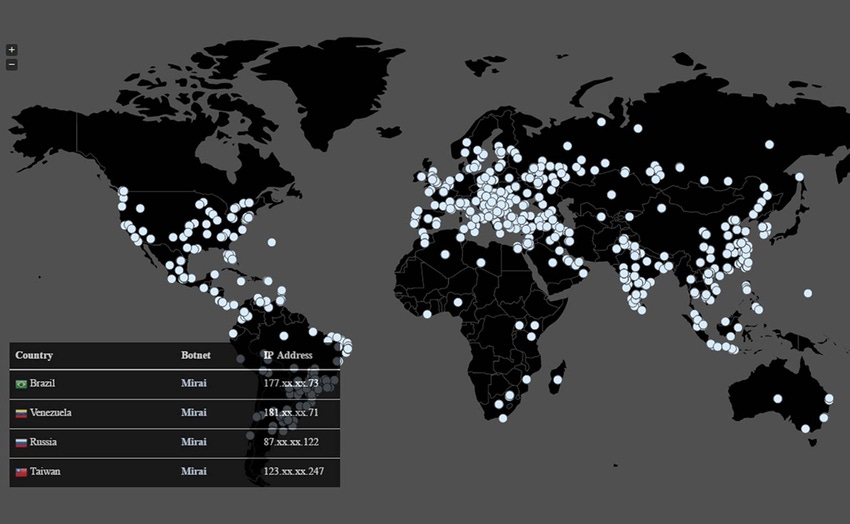 The early part of 2016 was dominated by exciting IoT news signaling more concretely than ever that a number of IoT applications are poised to arrive sooner than expected. Self-driving cars and smart-cities—heretofore the stuff of science fiction—are becoming a reality that ordinary people are beginning to encounter in their everyday lives. Tempering the excitement, however, were major security breaches. Security conversations have always accompanies the Internet of Things but, this year, the topic sparked widespread conversation from the private sector to the highest levels of the federal government. Get the details on some highlights of this year in IoT, and some clues about what the future might hold.
Mirai Code Uses Internet of Things to Launch Historic DDoS Attack
In October, hackers harnessed a web of unsecured IoT devices to launch a series of attacks, culminating in an unprecedented DDoS attack on Dyn. While in the past, hackers have launched DDoS attacks against Scientology and BBC, this time around, they managed to bring down chunk of the internet. They accomplished this feet by enlisting the help of unsecured IoT devices to target Dyn, a major domain name system infrastructure provider. As a result, the attack crippled major sites like Netflix, Amazon, and Twitter for the better part of a day. The DDoS attack fueled worries about future attacks and sparked a flurry of discussion on bettering IoT security. And for anyone who thought this was a one-time occurrence, the code for the botnet is now freely available to anyone on the internet. Wired reports that experts tracking the botnet warn that it will likely remain a threat and that the botnet is mutating, making it more difficult to stop.
Tesla, Ford among Automakers Aiming to Put Fully Autonomous Cars on the Road
Self-driving cars were by far the buzziest IoT consumer product of the year, with big investments from auto giant Ford, and the smaller, hipper Tesla (among others) in developing autonomous vehicles. Ford announced in August its intention to have a fleet of nearly 100 totally autonomous cars (self-driving taxis) on the road by 2018 with an eye toward mass production by 2021, reported CNN. Tesla, similarly, has been the subject of a seemingly endless stream of reporting on its autonomous driving technology, including the recent announcements that all of their cars will be equipped with Level 5 (fully autonomous) capabilities going forward. Also this year, Uber launched a trial in Pittsburgh to test a self-driving ride hailing service and the startup Nutonomy plans to roll out a similar service in Boston, according to Wired.
Tesla at the Center of First Self-Driving Car Fatality
On that note, self-driving cars have not been free from criticism. In July, a man in Ohio was killed while driving a Tesla that was running autopilot software at the time of the crash. He is believed to be the first person killed in a self-driving car accident, casting some doubt on the safety of autonomous driving technology. Proponents of self-driving cars pushed back against criticism, arguing that self-driving cars actually have the potential to dramatically reduce traffic accidents, most of which are caused by human error.
Jeep Hack at Black Hat Makes a Point About IoT Security
At August's Black Hat security conference, the pair of hackers behind last year's Jeep Cherokee hack (which forced a massive recall by parent company Chrysler) were back at it again. Although they were unable to remotely hack the car as they had done previously, the pair were able to take control of the vehicle by a hard line connection and warned that it is likely only a matter of time before some future hacker finds a way to take remote control, a sobering reminder of the dangers of complacency in an increasingly internet dependent world.
Columbus, OH Wins DOT Smart City Challenge
In June, Columbus, OH was named the winner of the U.S. Department of Transportation's Smart City Challenge, which guarantees the midwestern city $40 million in federal funding, along with an additional $100 million from private partners to improve transportation and mobility in the city. Readwrite reports that Columbus was likely chosen over more tech-savvy competitors (like San Francisco and Austin) because it will provide a better blueprint for solving the challenges faced by other urban areas around the country. The city's mayor, Andrew Ginther, states that the city's smart city plan puts people first and hints that this strategy helped make it a winner.  "The commitment by Columbus to explore new ways to use technology to reach beyond the tech savvy and easily accessible is commendable and it underscores the reasons why we started this challenge," he said in a statement.
Alphabet Partners with U.S. Cities on Smart City Improvements, Gathers Data
If smart cities are the wave of the future, Google's parent company Alphabet is riding the wave big time—or maybe they are the wave. Earlier this year, Alphabet's Sidewalk Labs division announced its plans to build smart cities from scratch, reported the Wall Street Journal in April. By fall, it was clear that building a city from the ground up was no trivial matter.  Sidewalk Labs, however, also launched plans to partner with 16 U.S. cities to help the prepare for the inevitability of new technologies (self-driving cars, anyone?) and to gather data about the best ways to successfully adapt.
Pentagon Invests in Autonomous Drone Technology
It isn't news that the U.S. Military has long been using drones, both to carry out military attacks and conduct surveillance. However, this year the pentagon announced an $18 billion investment to develop new autonomous capabilities raising questions about the ethical implications of developing machines that have discretionary power when it comes to lethal force. The New York Times described the questions facing defense leaders as a 'terminator conundrum,' weighing the usefulness of these new capabilities against the potential for unintended collateral damage. In some ways, this dilemma serves as a useful exemplar of the challenges facing the developing IoT as a whole—balancing efficiency and ease of use with security and safety.
Let's Get Together: Wide-ranging Partnerships Suggest Businesses See Value in IoT
This year featured a veritable Bonanza of new acquisitions and partnerships aimed at IoT from tech, to infrastructure, to Industry. IBM and T-Mobile announced they would provide support for designers at IoT firm Twilio, while ARM and Symantec will work together to develop better strategies for securing the IoT. Cisco and AT&T hooked up to develop an IoT platform. Nestle and Samsung have joined forces to develop an IoT based digital health platform, European software company SAP and German manufacturer Robert Bosch will team up to produce a wide range of consumer and industrial products, and telecom giant Verizon acquired smart-city start-up Sensity Systems. And that's just the tip of the iceberg as the private sector went all-in on pushing the world toward an IoT future.
America Elects a New President, Raising Questions About Approach to Technology and Cybersecurity
And of course, no reflection on 2016 is complete without mention of the election of Donald Trump to the U.S. presidency, and when it comes to tech policy—as with many other policy areas—the extent of the president-elect's intentions are somewhat unclear. As far as IoT, the outlook is mixed. Trump's statements on infrastructure spending provide some hope for the future of Smart-City related IoT, while hardline stances on trade and immigration could prove challenging.
Sign Up for the Newsletter
The latest IoT news, insights & real-life use cases...delivered to your inbox
You May Also Like
---