The Construction Industry's Future Efficiency Depends on IoT
The Construction Industry's Future Efficiency Depends on IoT
Bosch IoT head Eli Share explains why construction industry is primed to become the next big thing for IoT service providers and applications.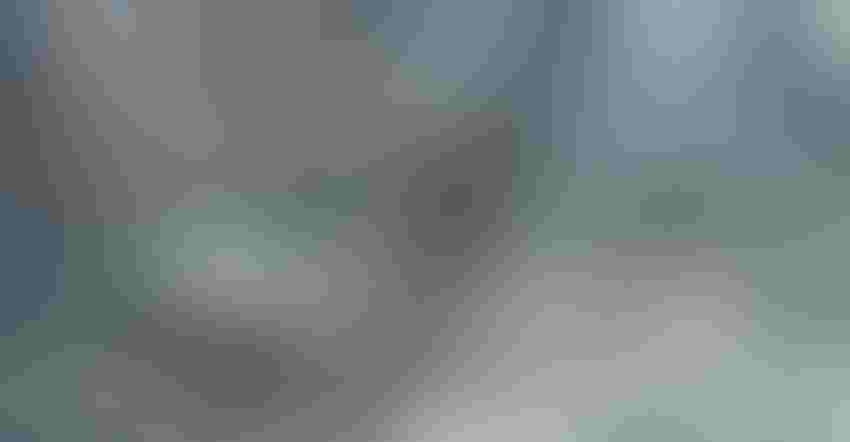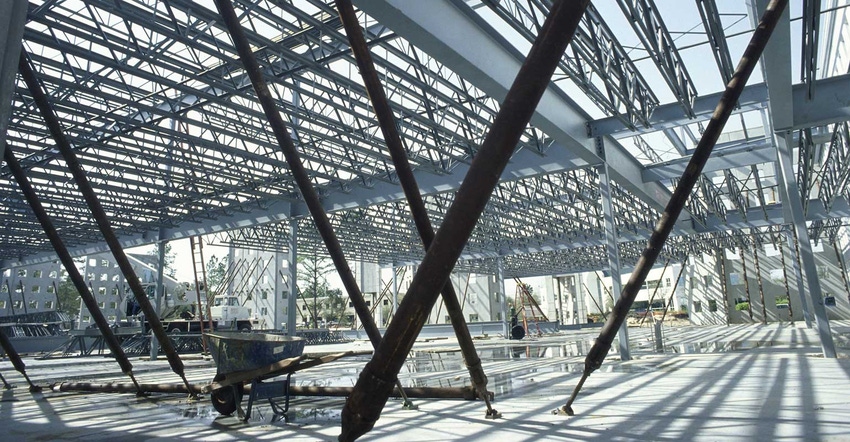 By Eli Share
Buildings, airports, mines, highways and residential homes have been popping up in record numbers in the last several years and construction does not seem to be slowing down.
The demand for construction is at an all-time high globally due to urban sprawl, increased infrastructure projects, new regulations, and green building initiatives. Construction companies are facing challenges to the way that they have previously completed their tasks. They work within thin margins, affected by weather, impacted by a reduction in skilled labor, and working with aging systems not designed to handle the complexity of modern day projects.
With the prospect of juggling all these challenges companies are adapting quickly. Digital solutions have been appearing all over the globe on construction sites. These devices, systems and products are changing the way that buildings are being built and improving the communication throughout the worksites.
As more and more digital solutions are added to the workflow with these construction projects it opens up the door to acquiring massive amounts of data that can then drive efficiencies in the future. Here are some of the target areas for internet of things (IoT) solutions today: safety, job site sensors, project tracking and worksite networks.
Safety
Throughout all construction sites safety is a top priority. With new technology and sensors, worker safety is drastically improving.
Several products have been showing up on the market that are able to track real time safety situations on the worksite. Equipment is being provided that can sense when a worker has fallen and send a signal to the rest of the site — this allows rapid response if the worker is incapacitated.
This technology is also being embedded into the mobile devices that some workers have on them while at work. As wearables and communication improves on a worksite, worker safety will be constantly monitored.
With environment having a big impact on long-term worker safety, solutions have been developed to access the immediate environmental concerns. This helps workers to have visibility to the dust in the environment, UV exposure to list a few of the several environmental health hazards — it is improving the way that workers are protected and looked after on a worksite.
Worker health has a direct correlation to the efficiency on a worksite. With more data being collected regarding worker safety, companies are better informed on how to manage a site and improve their project completion and staffing.
This is also having an impact on site layout. Foremen are becoming more informed about potential hazards and risk areas. The more that is recorded from site data across the industry the worksites become safer. With worker safety as a key topic across the industry this has been a key entry point for IoT solutions.
Job site sensors
Construction sites are living and breathing environments. They are ever changing throughout the course of a project. With some sites as large as several city blocks, it is important to have transparency to everything that is going on within the site, where a large collection of sensor data is being utilized.
As there is constant activity on a site, a foreman needs to know what the conditions are without having to be present. These sensors allow the foreman to make informed decisions on how to choreograph work assignments based on conditions. If the site is too humid, there is an impact to sealing wood work or painting. Deploying sensors throughout a site starts to bring the view of the site alive in real time.
Today we are just at the precipice of infiltration into construction environments, and already the industry is seeing better decisions driven by sensor data collection. Foremen have been able to prevent wood warping by sensing the humidity in real time and receiving push alerts. Detecting leaks in an area of a worksite that is not currently occupied has saved millions of dollars of repair work for some large companies.
With ease and shrinking costs to implement these sensors on a site they are becoming more prevalent in the industry. However, like security cameras, if the data is not being reviewed or processed correctly then the acquisition of this data is worth nothing.
This is where new construction industry specific data analytics are being developed in order to drive insights out of the sensor data. Only when action can be informed and driven from the data will the use case and justifications for widespread sensor data collection take off in construction.
Project tracking
Coordinating a construction site is one of the most complex project management tasks that one can undertake. There are multiple parties on a site from sub-contractors to the general contractors, to delivery drivers, food trucks, material flow, safety inspections, and everything in between. No worksite moves according to plan and being ready for anything is half the battle.
Speed is also critical in making sure that there is no time lost due to miscommunication. Digital project management solutions have provided a simple but highly effective solution to get everyone on the site the same information at the same time: Updated drawings are available instantly. Project notifications can be sent in real time. All of these applications which most people take as common place in their daily lives are just starting to get on to construction sites.
As tracking projects with a digital paper trail gains momentum there comes a wealth of information that can impact the future of the construction site and projects. Today, there are no great solutions for analyzing the massive amount of project data that comes off of any one project.
However, this data is valuable to all parties. The more information there is the better insights will be gleaned and the more effective companies will become at coordinating the multiple parties that impact any one worksite. Opportunities exist to leverage the multiple software packages available today and compile all the information into one simple to understand dashboard that will open the door to better estimation for projects and more efficient project completion.
Worksite networks
In order for IoT applications to take effect on the worksite there have to be fundamental changes. Networks have to become faster and more reliable in flexible building environments that have a lot of interference.
Today there are solutions for network connectivity via LTE that allows real time information to flow around the site. Foremen are more and more carrying around cellular connected tablets so that they can get up to the minute information. Flexible network infrastructure is one of the main hurdles that is slowing the adoption of IoT on the site. However, more gateway and edge computing solutions are gaining popularity in the industry.
This is allowing for higher resolution on a worksite. Companies are figuring out how to deploy these solutions in an efficient but flexible manner. With all the different communication platforms available and coming soon (LoRa, Sigfox, LTE-M, 5G) this will enable worksites to build network connections much better in the future.
The future outlook
As this data and information is collected and stored it will begin to highlight areas for massive efficiency gains within construction projects.
IoT will be able to highlight times and conditions of when projects should start, workflows, and even staffing. Communication will be improved throughout the sites to better inform all workers. As more and more construction companies integrate these solutions they will become a major component for any construction project.
The construction industry is primed to become the next big thing in IoT applications. As the construction industry grows past $10 trillion dollars in 2020 significant investment has to occur in high value items that will increase return.
Being able to address some of the biggest challenges today for construction through digital and IoT solutions will insure the longevity of quality construction at increased scale and reduced costs.
Eli Share will take the stage at Internet of Things World Europe this June. Sample our speakers, download the brochure, claim your free expo pass or book your place at Europe's most comprehensive IoT event!
The industrial internet of things is the IoT to watch – here are the case studies, challenges & setbacks to watch our for. Download our excerpt >>
Sign Up for the Newsletter
The latest IoT news, insights & real-life use cases...delivered to your inbox
You May Also Like
---