Study: Satellite-Based LPWAN Tech to Strengthen IoT Use Cases
Study: Satellite-Based LPWAN Tech to Strengthen IoT Use Cases
API modules will be at the center of Industrial IoT strategies and open cloud developer platforms that allow collaboration; and more news.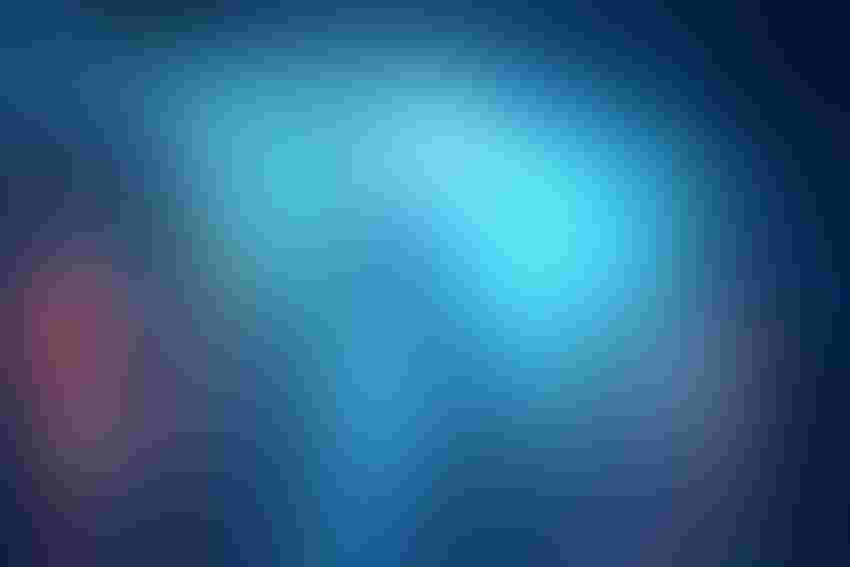 Abstract Futuristic infographic with Visual data complexity , represent Big
Thinkstock
Satellite-based LPWAN technologies are expected to overpower cellular-based network technologies such as LTE-M,NB-IoT, and strengthen IoT use cases for global asset tracking in oil and gas, and transportation, according to new research from Frost & Sullivan that examines the Industrial IoT platform market. It is one of four key industry trends around Industrial IoT platforms identified in its report, "Landscaping IIoT Platforms—Vendor Clusters and Growth Prospects." In turn, the research says Application Programming Interface modules will be at the center of Industrial IoT strategies, and open cloud developer platforms such as Predix DOJO that allow collaboration between industry experts and in-house software developers will accelerate proof-of-concept modeling for customers. Finally, artificial intelligence engines and cognitive capabilities "will soon become a hygiene factor" in IIoT platforms primarily driven by the need to surpass the competition and boost solution performance, according to a press release.
VMware Pushes to the Edge
Advancing its edge computing capabilities, VMware announced the availability of its preview of the AWS Greengrass Core VM Appliance 0.5 this week. AWS Greengrass on VMware vSphere allows select AWS services to run on vSphere in the data center or at the edge. "The majority of our customers have use cases that include cloud, data center and edge scenarios, and it's important for VMware to provide choice and consistency everywhere applications and services run. The new VM appliance makes it simple to now deploy AWS services such as Greengrass Lambda Functions anywhere that vSphere runs," VMware CTO Chris Wolf wrote in a blog post announcing the news.  
Software AG Gets Support for Streaming Analytics Use Cases
Strengthening its Industrial IoT portfolio, Software AG will partner with AXOOM to help customers perform industrial strength analytics on high data volumes and interactions using streaming and predictive analytics, according to a press release. The AXOOM digital business platform comprises a variety of off-the-shelf frameworks and pre-built modules that can connect to a wide variety of partner solutions via the AXOOM Apps store and to IoT devices on critical production equipment. That data can be captured upstream in real time by modules within the Software AG Digital Business Platform. On its earnings call this week, Software AG said its Industrial IoT unit would double in size in 2018, according to Reuters.
C3 IoT Raises $100 Million in Funding
AI and IoT platform vendor C3 IoT announced a new round of $100 million in financing by existing investors TPG Growth, Breyer Capital, Sutter Hill, Pat House and Thomas M. Siebel, according to a press release. In November, C3 IoT's analytics platform was selected by the Defense Innovation Unit Experimental, part of the Department of Defense, according to coverage in RTInsights. C3 IoT also provides applications for predictive maintenance, fraud detection, sensor network health, supply chain optimization, energy management and customer engagement. 
IoT Spending Not in Top 10 for Government CIOs
IoT spending is a top 10 priority for private sector CIOs, but ranks slightly lower in the public sector, according to a Gartner press release on IT priorities for federal CIOs. "The Internet of Things (IoT) is a top 10 item for all industries, but is not present for government (ranked 12th). The two exceptions are local government due to smart city projects, as well as defense and intelligence, which relies on data flowing from sensors that monitor a wide range of activity," according to a press release.
Bridgestone Tests Smart Tires
Bridgestone has launched a pilot of its Tirematics solution, which leverages IoT data to enhance fleet management and operational efficiency, for yard management in the Asia Pacific region, according to coverage in Traction. The combination of sensors and software monitors tire pressure and temperature in real time, and alerts service managers via email or SMS when abnormal tire pressure or temperature is detected.
Sign Up for the Newsletter
The latest IoT news, insights & real-life use cases...delivered to your inbox
You May Also Like
---