Smart Meters: A Game Changer, but Hurdles Remain
Smart Meters: A Game Changer, but Hurdles Remain
The use of smart meters can help boost utility revenues and improve customer experience, but significant technical and business hurdles remain. Here's what to expect from this promising energy-monitoring breakthrough.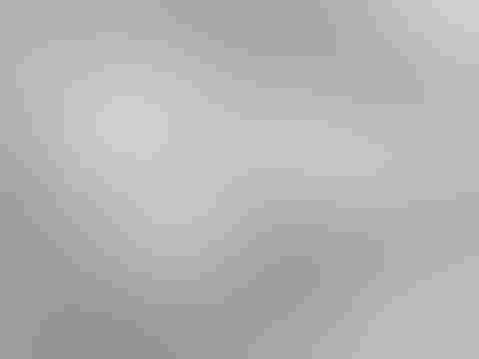 By Valerie Silverthorne
By some estimates, smart utility meters are the most widely deployed commercial IoT application around the world today.
But smart meters still have a long road ahead of them before they're ubiquitous. A myriad of technical challenges —from battery power to data storage — persist as well as ongoing concerns about the difficulty in making the total cost of ownership case.
Despite the hurdles, there's no question smart meters have the potential to expand the role of utility companies in the "smart everywhere" movement and their ability to offer new kinds of services to consumers. Done right, smart meters will be a critical backbone in smart cities and counties. Data shows smart meter deployments lead to a nearly immediate 10 percent decrease in utility usage, but they can also allow customers better control over energy bills, improved communication during outages, and even home monitoring services. Smart meters can be a win-win for utility companies and consumers, according to Olivier Amiot, director of marketing for energy IoT solutions at Sierra Wireless, because they can bring them closer together around shared goals. "With more smart meters rolling out across territories and digital transformation that enables integration of more renewable energy sources at a large scale, customers can take part in a greener world transformation by using the dynamic energy pricing — that is, pricing that responds to the supply and demand of energy," Amiot said.
Ultimately smart meters won't be a stand-alone solution but a key part of a smart energy ecosystem, said Susanne Cumberland, senior research analyst, energy technology, with research firm IHS Markit. "If we begin to look at the grid and things connected to the grid as an ecosystem, the data can be used in more than one way," Cumberland said. "It can help with energy efficiency, storm damage control, asset monitoring. It is a piece of a bigger puzzle."
A Broad Landscape
To understand that puzzle, it helps to know where smart meters began. In the United States, a post-2008 stimulus project 10 years ago helped jump-start the movement and today 80 million smart meters are installed, according to Adam Cooper, senior director of research and strategy with the Edison Foundation Institute for Electric Innovation. Although that number represents between 140 million and 150 million customers, coverage is still very sporadic with smart meters being very prevalent in some states and nearly absent in others. That disparity has created "two very different worlds," Cooper said.
Those wide variations are also true across the globe. IHS Markit said close to 700 million smart meters are installed worldwide (as of the end of 2018) and national rollouts in countries including China, Benelux, France, Italy and the UK will peak in the near term. Overall, smart meters will make up nearly 60 percent of the European market this year, and close to 50 percent of the Asia Pacific region, according to Navigant Research. The worldwide penetration of smart meters in 2019 should be close to 50 percent, Navigant predicted. 
Whatever the Weather
Smart meters aren't quite at the tipping point, though, for a variety of reasons including, perhaps not surprisingly, the weather. "Every country or region will have its own weather patterns, natural disasters, legislation and population density — each factor bringing a particular change to the decision process," according to an IHS Markit report "Cost and not technicality wins for AMI." One quick example: Earthquake or tornado prone areas need to think through smart electric meters if they rely on power line infrastructure to send data.
There are other hurdles to overcome. Cumberland said the UK's "complex" utility system has made it hard for mass rollouts to occur, while the Indian market has to go through 40 different rigorous tests to ensure tamper-proof smart meters, something that has slowed down implementation.
And no matter the weather or location, batteries are a problem everywhere. Changing the power supply in smart water meters means going underground, a process that can be time and labor intensive. All smart meters are power constrained devices, Amiot explained. "It's simply not practical or affordable to have to regularly change the batteries on thousands of customers' smart meters," he said. A technical solution does exist, however. "Devices that connect to Low-Power Wide-Area cellular networks can deliver up to 10X power savings, in addition to providing better coverage and costing less," he added.
IoT, Meet TCO
And of course, smart meters are IoT-based and that can be a bit much for some companies. "The challenge of deploying a reliable, secure smart meter solution can be intimidating for utility companies," Amiot said. "The IoT is complex and many companies lack the technical know-how to build a solution that delivers valuable data and also protects sensitive customer information. Choosing the right connectivity and management components goes a long way in addressing these issues. For example, an end-to-end IoT solution that includes devices, connectivity and a management platform with built-in security will be easier to scale as their deployment grows, and the ability to push over-the-air firmware updates keep the devices secure."
If there is one overriding obstacle, though, it's selling utilities and/or municipalities on the ROI of smart meters. Automated meter reading remains the predominant technology, IEI's Cooper said. Moving to AMI (automated meter infrastructure) requires a mindset change – and a significant investment. "In the past our electric companies would only make large capital investments if there is a good business case to be made," he said. "In order for our electric companies to update to AMI, the business case has to be made that there will be operational savings. And that's somewhat challenging."
At the end of the day, it's going to take a breakthrough to not only embrace smart meters fully but to get the best use out of them. Cumberland sees a fundamental mismatch between IT and procurement (operations). Smart meters have the potential to generate a vast amount of data that can give insights into the grid, power usage, and ultimately help power smart cities. But that data needs to be stored and processed, and for many utilities, that's a non-starter at this moment. That has to change, he said. Cooper goes even further. "This isn't just a meter that hangs off the side of your house," he said. "This is part of a mesh communication system so you need to think about the communication network that supports it. That's the future when it comes to electric companies — smart meter networks that support smart meter apps and smart cities. That's where it's all headed."
Sign Up for the Newsletter
The latest IoT news, insights & real-life use cases...delivered to your inbox
You May Also Like
---