Siemens Collaborates on Seaglider Design, Deployment
Siemens Collaborates on Seaglider Design, Deployment
The eco-friendly glider can reduce time and cost of regional transportation between coastal cities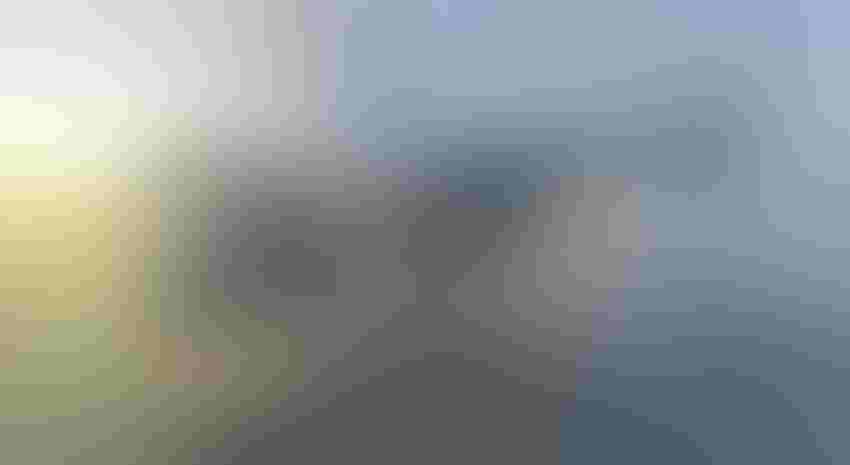 Siemens' digital twin-creation platform, Xcelerator, has been selected to test and accelerate the design and deployment of a novel, zero-emissions seaglider.
The 12-passenger electric vehicle was designed by REGENT to ferry people and goods to and from coastal locations, offering a cheaper and more environmentally friendly alternative to current transport options. Using the Siemens Xcelerator platform, REGENT has brought its design through the testing process, harnessing the platform to create a high-quality digital twin to trial the glider's design and demonstrate its capabilities. 
The vehicle has three methods of travel; floating on its hull near the dock, foiling (similar to skimming the water's crest) at up to 40 knots, or flying above the waves at 160 knots while cruising to its destination. 
 According to Siemens, companies are increasingly looking to digital twins to tackle challenges encountered in the product development space. In the case of REGENT, the company was able to model and trial the aerodynamic and hydrodynamic design of the vehicle in all of its travel modes using the digital twin platform.
"As our seagliders approach certification and full-scale commercial production, we need a robust, modern digital tools platform that supports the pace of our innovation cycles with the rigor to encompass a product as complex as ours," said Mike Klinker, CTO and co-founder of REGENT. "Cloud native solutions … minimize administrative overhead and allow us to focus 100% on design, engineering, manufacturing, and innovation."
To date, REGENT has received $7 billion worth of orders for the seaglider, with the new Siemens collaboration hoped to help the company meet technical milestones and bring its transport solution to wider deployment in the near future. 
"The revolution of both mobility and electrification is continuing at an exciting pace…but it's not often that the two combine … to address a specific challenge like the one faced by coastal communities across the globe," said Dale Tutt, vice president of industry strategy at Siemens. "REGENT is pioneering innovative high-speed coastal transportation while targeting net zero from the very beginning. Our Xcelerator as a Service portfolio is instrumental in helping them get there faster." 
Sign Up for the Newsletter
The latest IoT news, insights & real-life use cases...delivered to your inbox
You May Also Like
---