Schneider Electric Unlocks Brave, New World for IoT
Schneider Electric Unlocks Brave, New World for IoT
Schneider Electric's EcoStruxure was built to make energy management easier; its open-source architecture and digital twin mandate make joining the Industrial IoT effortless, writes John Hitch, senior technology writer at sister site New Equipment Digest.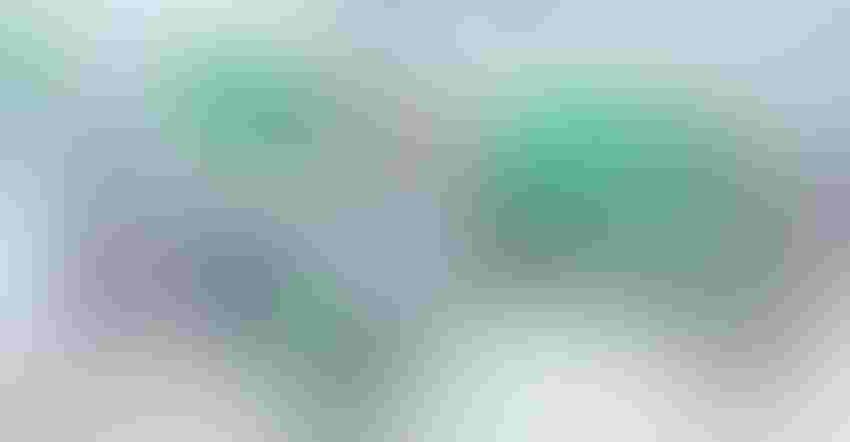 By John Hitch
Little is more infuriating than when technology is mired between its analog roots and its modern smart potential.
Last year I moved from a house built in the 1920s to one from 2005. I still can't figure out completely what the heck is going on with the thermostat, a confounding digital panel with the interface of an old Casio watch, but controls the entire environment of my house. The previous owners had it set on a personalized schedule of heating and cooling that may have worked for them, but made our lives unbearable. It took months to reprogram this device meant to make our lives more comfortable, which was smart enough and had the authority to dictate when to turn on my air conditioning and for how long, but overly complicated in function and not at all intuitive.
After struggling with random temperatures at random times on different days, we just adjusted the temperature manually, hoping it would work. This house, by the way, has a 20-foot ceiling in the living room, and its located in rural Northeast Ohio, a place of scorching summers brutally cold winters that can last from October to May. It's the kind of building it makes absolute sense to optimize energy consumption, but a cheap little device is getting in the way. A smart thermostat I could control and monitor from my smartphone could easily solve my problem—and save me hundreds of bucks a year—but I for some reason never get around to it.
I bet a lot of manufacturers can relate, as a survey I conducted this summer found that more than half (56%) of respondents are holding off on implementing an Internet of Things project until they find the right use case or have no future plans. If I have a serious need for the IoT, then every single manufacturer has one, too.
Schneider Electric feels the same way and believes this digital transformation should be wide open. The energy management and automation leader imbues each of its devices with access to its EcoStruxure IoT system. This open-source set of repeatable architectures connects customers to devices and processes in an entirely transparent and customizable way for whatever facility or building is using it.
A notable early adopter was Deloitte, which employed EcoStruxure at its paradigm of sustainability in Amsterdam, called the Edge. The building uses solar panels to generate 102% of the building's energy needs.
"Unlike other platforms, EcoStruxure wasn't meant to be an Uber to solve everything in a very homogenized way, but to be very specific about the use cases around each of the major industrial areas," explained Andy Bennett, former senior vice president of EcoStruxure in North America.
He described the software platform as a three-layer cake. The top uses data analytics, A.I. and the cloud to drive optimization, while the middle focuses on the edge, running mission-critical applications and operations, while the foundational layer comprises the connected sensors and devices.
Schneider sells hundreds of millions of dollars worth of IoT assets annually, so the company has a lot to gain from making it easier for all those non-IoT users to get smart much easier. And the results have an immediate impact.
"When we come into a client's setting, we can generally find 30% reduction in energy costs," Bennet said. "Ecostruxure allows you to look how energy is being consumed and intertwine that with your processes."
This could mean examining how much is expended moving material on a conveyor belt or assembling product and adjusting as needed. EcoStruxure drives optimization and efficiency by finding where your process has waste or partial discharge, Bennett says.
Schneider found that when implementing industrial controls in a facility for example, a lot of time can be spent manually inputting impedance values or materials to fit into the overall simulation and to create an asset library.Collecting all this actionable data is facilitated by a new spin on the digital twin. The IoT equipment Schneider manufacturers comes with a "data dictionary" for anyone to use, with standard code not specific to Schneider.  In a closed loop environment, each vendor may define its devices differently, making it difficult to transfer information. A transformer's metadata may get converted to binary data on a unique vendor's software, converting it to a foreign language a user's system may not easily translate.
"Half of a project's cost was 30 people with stacks and stacks and stacks of paper," Bennett explained. "That's got to end, otherwise it's a massive impediment for IIoT enablement."
Bennet advocates for all IoT devices to follow this path.
"When you get ownership of that device, receiving that digital twin should just become standard practice," he said.
Making these digital twins easier to obtain enables the immediate harnessing of their true potential. If it's all open, a user can see not just what their motor is doing, but the aggregate of all that type of connected motor used by other manufacturers.
With this knowledge, it can even alert to potential power outages, ideally with enough time to prevent stoppages that can cost in the millions.
Making the digital leap, or even a digital bunny hop, can induce a certain amount of anxiety. According to IDC, 46% of manufacturers have concerns that connecting their mission-critical applications and endpoints opens up the potential for vulnerabilities and breaches. This is a real concern and one to hash out to prevent form being a hacker's next Target. For that, there's the EcoStruxure Cybersecurity Admin Expert, an intuitive app for defining parameters and policies, as well as assigning credentials.
Bennett knows the IoT isn't going to make sense for every application, and can be a bit ridiculous, like smart underwear that monitors your waistline but not relying on when it can help you it is just plain silly.
"Think of how absurd it would be if you didn't have a $50,000 breaker connected so you know what's going on with its energy efficiency and if it's on or off," he says.
That reminds me. I should probably pick up that smart thermostat before winter starts next month.
Sign Up for the Newsletter
The latest IoT news, insights & real-life use cases...delivered to your inbox
You May Also Like
---