President Obama Tours IoT-Focused Hannover Booths
President Obama Tours IoT-Focused Hannover Booths
U.S. President Barack Obama joins German Chancellor Angel Merkel to visit IoT-related booths at the Hannover Messe show.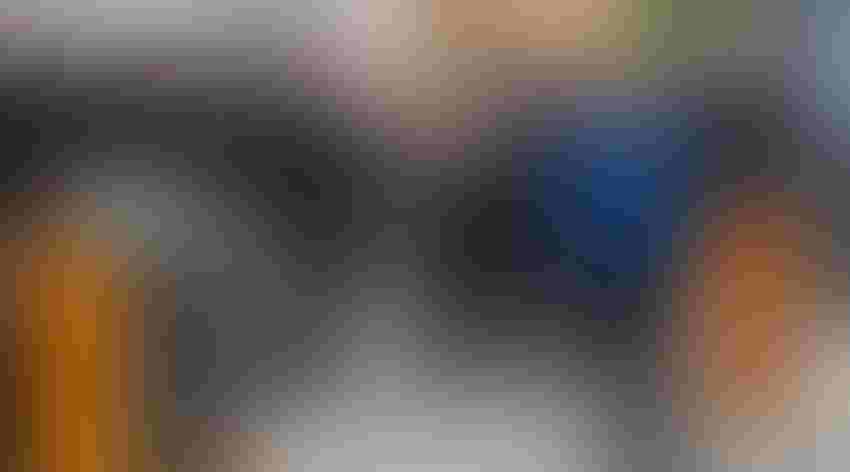 By Leah Scully Machine Design
Monday morning, U.S. President Barack Obama accompanied German Chancellor Angel Merkel for a tour of the show floor at Hannover Messe. The United States is this year's selected partner country. As the world leaders toured the floor, they visited several companies that contribute to the integrated industry movement, known as the Internet of Things (IoT) in the U.S. and as Industry 4.0. in Germany. "Integrated Industry" also served as the theme of this year's show.
One of the booths they took in was that of Lapp Holding AG. Andreas Lapp, chairman of the company, presented a robotic arm by Comau that incorporates Lapp Ölfex cables to coordinate motions for shooting a basketball into a hoop. The robotic arm incorporates Lapp Ölfex cables to enable quick motions under tight bending radii and high torsions. Ölfex cables, which can be twisted up to 15 million times over 1400 degrees along their own axis, have an eight-year warranty in highly dynamic and precise robots.
In conversation with President Obama, Andreas Lapp highlighted the U.S. market's significance for the Lapp Group, "In the USA, we've recently experienced particularly good growth of more than 20%." Lapp also noted its UL certification on most products for accredited usage in the United States.
In his opening speech at Hannover Messe, President Obama also addressed his endorsement of the Transatlantic Trade Deal, a proposed agreement between the European Union and the United States to coordinate trade deals, tariffs, and overall international standards. 
Sign Up for the Newsletter
The latest IoT news, insights & real-life use cases...delivered to your inbox
You May Also Like
---