New IoT Product Roundup: Microsoft, Samsung, ElectrifAi and More
New IoT Product Roundup: Microsoft, Samsung, ElectrifAi and More
The latest product introductions in the Internet of Things ecosystem.


From Microsoft's expansion of Azure Arc to Samsung's expansion of its smart energy offerings and everything in between, here's the latest roundup of new products in the world of the Internet of Things.
Samsung Expands SmartThings Energy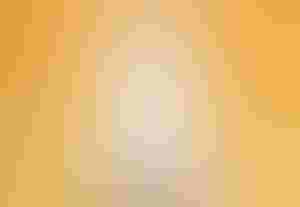 Samsung is expanding its smart energy offering for households. Samsung's SmartThings Energy, which resides inside the SmartThings app, will gain tools for measuring home consumption and switching energy deals, leveraging technology from startups Copper Labs, Eyedro and Wattbuy. SmartThings is used to control smart home devices including TVs and appliances.
Azure Arc Debuts on VMware vSphere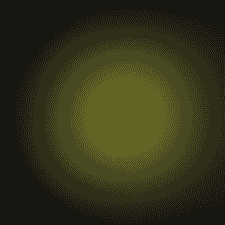 Microsoft has expanded its  Azure Arc bridge to run its Azure software development resources from VMware virtualized hardware. Virtual machines emulate a real computer from within software, enabling them to run from remote locations like cloud servers. VMware and Microsoft have competing virtualized hardware products. However, Microsoft says it is committed to ensuring its offering can run from any virtual or edge-to-cloud environment.
Wi-Fi Alliance's New Certification Program
The Wi-Fi Alliance is starting a certification program for Wi-Fi HaLow. The WiFi HaLow standard, or IEEE 802.11ah, targets long-range, energy-constrained IoT networks, operating at sub-1GHz frequencies. The Wi-Fi certification acts as a seal of approval for HaLow device sellers. Early program participants include Morse Micro and Methods2Business.
ElectrifAi Triggers AI for Energy Spending Analysis
ElectrifAi is targeting oil, gas and energy businesses with a new software offering containing prebuilt machine learning and computer vision models. The computer vision portfolio includes models for workplace safety, critical infrastructure monitoring, methane gas detection and equipment surveillance. ElectrifAI launched its SpendAI offering in February, providing machine learning insights into company expenditures. It promises savings of up to 4% for the typical energy sector client.
McObject Debuts Data Querying Platform
McObject has released EXtremeDB/rt, a new database management system that enables data queries in real-time IoT operating systems. It's geared toward safety-critical embedded applications with features such as data cache partitioning, memory pools and safe data management scheduling. McObject plans to target verticals like industrial IoT, automotive and health care.
Intelligent Wellhead Systems Launches Digital Completion Product
Intelligent Wellhead Systems has hit the market with a new version of its InVision Technology Platform. Oil field services companies use it to monitor pressure control equipment at oil installations remotely. The technology is designed to integrate engineer safety controls, operating procedure compliance and remote wellhead valve activation.

Kajeet Rolls Out Smart Packaged Solutions
Kajeet is introducing new connectivity, software and hardware products for the Internet of Things. The Smart Packaged Solutions suite is being marketed as an "off-the-shelf" option for business IoT applications, such as remote sensing, electric vehicle charging, fleet management and remote patient monitoring. Kajeet says the product will enable remote management and accelerate lead times.
Sign Up for the Newsletter
The latest IoT news, insights & real-life use cases...delivered to your inbox
You May Also Like
---