Network Machine Learning Offers Refuge for Taxed Managers
Network Machine Learning Offers Refuge for Taxed Managers
Network management has gotten overwhelmingly complex. Tools such as network machine learning and automation can help.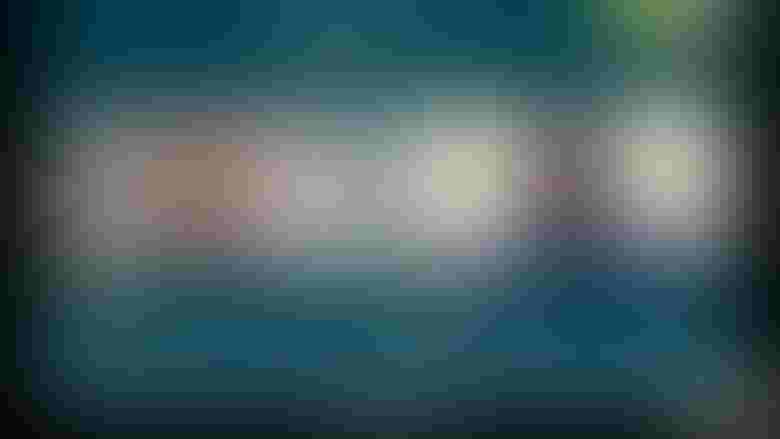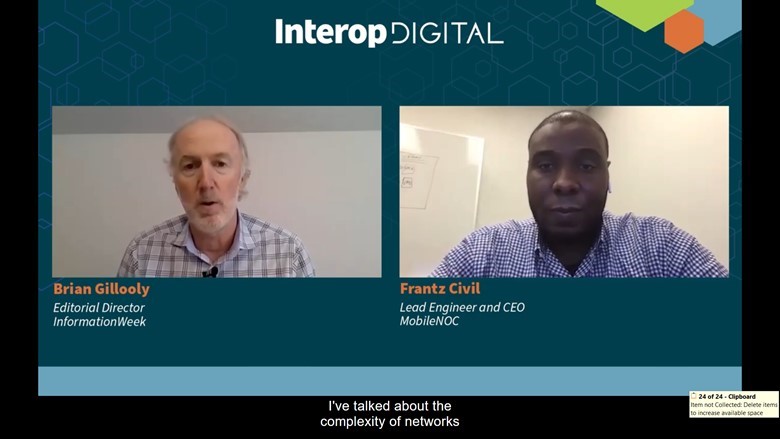 For network engineers, it is the best of times – and the worst of times.
There's little denying that network machine learning (ML), automation and artificial intelligence (AI) have brought efficiency to network management. At the same time, new architectures such as hybrid cloud and edge computing as well as proliferating devices and data from the Internet of Things (IoT) have placed new burdens on the network.
New ML- and AI-enabled tools automate previously manual network configuration, security monitoring and other administrative tasks, which frees network managers from daily firefighting to allow time for strategic work.
­­­­But there's also little debate that infrastructure management has gotten far more complex given new forces shaping network infrastructure.
"It's probably the most challenging time for network infrastructure managers today," said Frantz Civil, lead engineer and CEO of MobileNOC, in a session on evolving networks at the recent Interop 2020 conference.
"We have hybrid cloud, we have virtualization," Civil observed. "Now we're virtualizing our firewalls. Everybody's networks have completely changed. … Now 90% of organizations are fully remote."
As the infrastructure grows more distributed and the data more voluminous, Civil said, network managers need to think about managing, monitoring and securing the network in different ways.
Recent data from the 2020 IoT Adoption Survey conducted by IoT World Today indicates that network management is indeed a hurdle for respondents — 41% of whom cited connectivity challenges as an obstacle in deploying IoT projects successfully (security and lack of staff to manage IoT/infrastructure projects were also in the top three, at 46% and lack of in-house skills).
Network Machine Learning for Proactive Management
Indeed, as the work of network managers gets more far-flung, it becomes more difficult to secure. IoT devices and edge architecture have brought new attack vectors. But automation can help them more successfully monitor architecture and even train newer analysts to understand anomalous behavior on the network.
"Network admins are always overwhelmed with security logs," said Derek Manky, global security strategist at Fortinet, discussing how ML and AI can be used for cybersecurity. "How do you find that needle in a haystack?"
ML, and AI, can augment network administrators' management tasks, making monitoring more accurate and efficient.
"If my algorithm can advise [a junior analyst that joins the team] on what actions to take … to do an IP address lookup, a DNS lookup,"" said Oliver Friedrichs, vice president of security products at Splunk. It can "guide" human network management, he said, and make admins "more effective and powerful."
Civil also noted that using machine learning makes network management far more proactive than it has historically been.
"Most of the time, we are reactive," Civil noted. "We are waiting for the alert to happen or issue to happen." As a result, Civil said, visibility is poor.
"Typically, we don't have good insight into what's going on. That's what machine learning and AI is … trying to solve – moving us away from that reactive mode to that proactive mode."
According to the IoT Adoption Survey, 57% of respondents use machine learning for performance monitoring, and 32% for security.
Using Natural Language Processing for Network Management
Another notable development, Civil noted, is the use of voice-activated management through natural language processing (NLP) to automate network management. Engineers can use NLP to instruct the network verbally.
"You can have a conversation with your network," Civil said. "It gives you a virtual assistant to pretty much do any infrastructure task, from opening up a change, to opening a TAC [technical assistance center] case, giving you VLANs [virtual local area networks] on a device or, sometime in the future, pushing certain changes for you."
Civil noted that automation can also bring cost reduction by proactively avoiding network outages – and keeping network administrators focused on the strategic business initiatives that today's infrastructure needs to support.
Today, he said, they are just mired in firefighting.
"If I can predict potential outages before they happen, that's a huge savings all by itself," Civil said. "On top of that, let's say I'm an engineer and I need to spend half my day troubleshooting a circuit, meanwhile I have big business deliverables that are being delayed. … That is costing the organization lots of money."
But, Civil noted, network automation isn't an overnight deployment. This is about automating incrementally, seeing results, then automating other tasks, in a phased approach.
"What's one task right now that we could automate that would free up three or four hours in a given week?" Civil challenged the audience to identify. "That's step one. Once you can get through step one, then maybe the following year you can say, 'What are two things that will help streamline IT operations?'"
Ultimately, Civil said, these aren't overnight changes, but rather long-term infrastructure revamps.
"These are long journeys," he said.
Sign Up for the Newsletter
The latest IoT news, insights & real-life use cases...delivered to your inbox
You May Also Like
---