Most Americans Distrustful of IoT, Survey Shows
Most Americans Distrustful of IoT, Survey Shows
A recent survey found that most Americans don't trust the IoT and its devices, which could have grave consequences for the progress of consumer-focused IoT.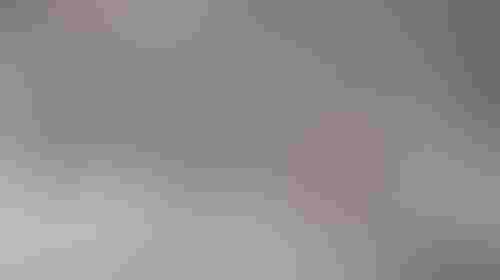 By Buffy Naylor
IT security firm ESET, in collaboration with the National Cyber Security Alliance (NCSA), this week released a survey, "Our Increasingly Connected Digital Lives," revealing that Americans have real concerns about the security and privacy of connected devices and the IoT. The survey measured people's perspectives and concerns about cybersecurity as it relates to connected items in our lives, such as routers, webcams and IoT devices.
In an era of the consumerization of IT through such initiatives such as Bring Your Own Device (BYOD) and Bring Your Own Technology (BYOT) this could have serious implications for IoT in the business marketplace.
Included among the findings of the survey:
About half of respondents are resistant to buying IoT devices because of security concerns

More than 24% use an app to control an Internet-connected device such as an appliance or thermostat in their home

Fourteen percent don't know how many devices are connected to their home router

More than 40% are "not confident at all" that IoT devices are safe, secure and protect personal information

Eighty-eight percent have considered that IoT devices and the data they transmit could be accessed by hackers

Despite this, nearly 30% haven't changed the default settings on their router and another 20% can't remember whether or not they have
The survey also showed that while 85% of respondents knew their webcams could potentially be accessed by unauthorized parties — and 29% believe their webcam actually has been – 36% have not taken any preventive measures.
Ironically, results of the survey — released in support of National Cyber Security Awareness Month — were published three days after a distributed denial-of-service (DDoS) attack on Internet performance management company Dyn knocked numerous popular websites including Airbnb, Amazon, Boston Globe, Netflix, New York Times, PayPal and Twitter offline. The attacks primary affected users in the US, but problems were reported by users in Europe and Asia as well.
The attack, which could serve to make Americans even more distrustful of and resistant to the IoT, was analyzed by security firm Flashpoint and deemed to be the work of "script kiddies" (amateurs) using a Mirai-based botnet to detect and exploit hacked IoT devices — in this case, DVRs and IP cameras made by Chinese high-tech company XiongMai Technologies.
Sign Up for the Newsletter
The latest IoT news, insights & real-life use cases...delivered to your inbox
You May Also Like
---