Mobile World Congress 2022: Block Co-Founder Reveals 'Personal' Spam Filter and Newsfeed products
Mobile World Congress 2022: Block Co-Founder Reveals 'Personal' Spam Filter and Newsfeed products
Jim McKelvey unveils Paymail and Invisibly, while Sotheby's CEO joins for NFT talk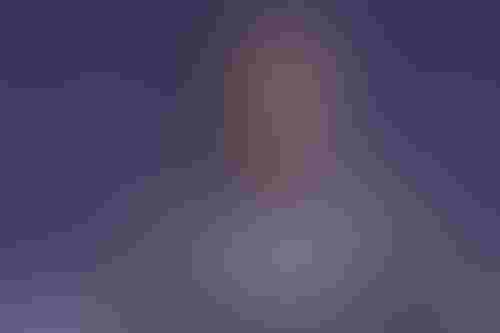 Jim McKelvey, co-founder and director at Block (formerly Square) used his Mobile World Congress speech two show off two "untested" products for email filtering and newsfeed management.
McKelvey revealed to Mobilium CEO and moderator Ralph Simon that both products he developed were born out of pet peeves.
The first, a new startup dubbed Invisibly, allows users to control their own newsfeed.
The Block co-founder told the audience he built the offering for himself having become disillusioned with the news over how outlets would curate their feeds.
"In almost every case, it's being given to you by a platform," he said. "You may think you're in control, but the longer they keep you on, the more money they can make."
Notably, McKelvey's Block co-founder is Jack Dorsey, former CEO of Twitter, which uses an algorithmic timeline to curate user feeds.
"I don't know if anything is going to want this, but I want this," he added.
The second personal product unveiled by McKelvey was Paymail. He touched on how spam filters are good, but still allow unwanted messages to be sent through. The new tool filters out emails by forcing senders to pay five cents. "If you're willing to pay money, it gets sent," he said.
McKelvey even gave out his email on stage, saying, "if you're willing to pay money, it gets sent."
When asked by moderator Simon how effective Paymail was, McKelvey claimed 99% of his spam was reduced, "it keeps all the robots out", he added.
The personal level of Paymail is so apparent that McKelvey revealed he is currently the only user in the world – with the service only going live two days prior to his talk at MWC.
"It works, and it's been wonderful," he said, as he showed his phone to the audience which displayed the 'blocked' list on his email, which contained a lot of what he considered unwanted mail.
He asked the audience how many people would use the service, with a sizable number of attendees raising their hands.
Spain's Payment Economy Transition
Away from personal products, the Block co-founder touched on his company's main products.
The company offers payment platforms for small and medium businesses, allowing them to accept credit card payments and use tablet computers as payment registers. The service is still called Square, however.
The U.S. company brought its products to Europe, previously launching in Ireland and France. Its suite was released in Spain, where MWC's event was hosted, in January.
Touching on the Spanish expansion, McKelvey stressed Square's importance for small businesses. "We now give Spanish businesses and entrepreneurs the tools to compete online," he said.
Describing Europe as "fertile ground" for his company, McKelvey noted Spain's transition from a cash to card economy for payments. He suggested that as much as 50% of Spanish employers are small companies. "They need the same tools to compete," he added.
"Mobile is at our core," he said. "Everyone carries a phone. It's getting more important to get liberated from geographic constraints and we saw that during the pandemic."
McKelvey and Simon were later joined on stage by Charles Stewart, CEO of high-end auction house Sotheby's.
Stewart took to the stage to talk about NFTs (non-fungible tokens). McKelvey's company has some relevance to this space in general, as Block was among the companies to have pre-ordered new blockchain-focused chips from Intel designed specifically for cryptocurrency applications.
Stewart leads a 277-year-old company that recently moved into the NFT space, selling works in auctions.
The CEO said his company recognizes NFTs as an "exciting market" and said in the past year there has been an explosion of interest.
"We've become digital in the last year and art is no exception. Maybe it's not surprising that art itself has moved to the digital arena," he said.
His company sold the highest value Board Ape NFT for $3.4 million, a CryptoPunk work for $11.8 million and collaborated with Internet pioneer Sir Tim Berners-Lee to sell an NFT of the web's source code has sold for $5.4 million.
Sotheby's also recently entered the sneaker market, with Stewart telling the audience that it was younger consumers "driving explosions" in these new markets.
Looking ahead to the future of NFTs, Stewart suggested there is increasing activity in displaying NFTs in the metaverse.
"We can have an art exhibition in 40 locations are the world and engage simultaneously," he said, adding that the integration of tech and art is here to stay.
An MWC panel a day prior suggested NFTs, cryptocurrencies and digital money, in general, will be the future of finance, with programmable and decentralized money the leading transformational change.
This article first appeared in IoT World Today's sister publication AI Business.
Sign Up for the Newsletter
The latest IoT news, insights & real-life use cases...delivered to your inbox
You May Also Like
---