LoRa Looks to Leverage Options Before NB-IoT Proliferates
LoRa Looks to Leverage Options Before NB-IoT Proliferates
LPWAN is poised to be an ideal fit for an array of IoT applications as the ecosystems surrounding LPWAN technologies like LoRa and NB-IoT expand.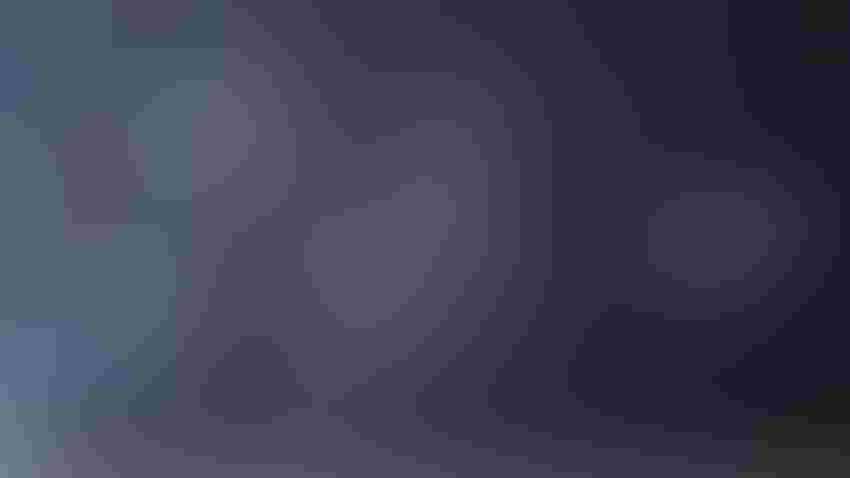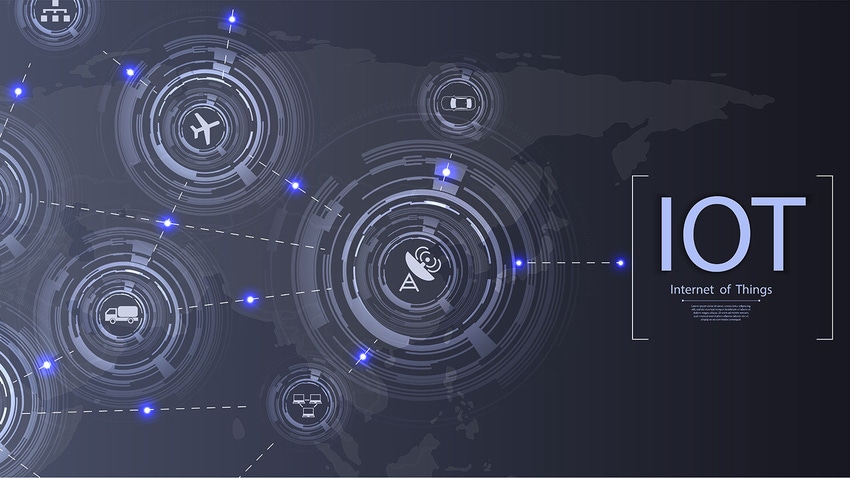 Earlier this year, U.S. cellular giant AT&T launched narrowband Internet of Things (NB-IoT) connectivity nationally. The move was the latest evidence that cellular technologies are inching closer to becoming viable connectivity options for low-power wide-area network (LPWAN) IoT deployments.
How cellular IoT connections will impact the rest of the LPWAN market is a story that will play out over the next half-decade or so. The cellular industry's own GSM Association forecasted that there would be 2.5 billion cellular IoT connections by 2025, with about 1.9 billion of them LPWAN connections. AT&T's move and other NB-IoT launches in the last year or so by a variety of operators finally may manifest a long-anticipated challenge to the status quo in the LPWAN IoT market for enterprise deployments. The months ahead could prove to be a formative time for other LPWAN connectivity technologies, in particular for Long Range spread spectrum technology (LoRA), perceived by many to have top market share among private enterprise LPWAN deployments. 
That notion is not lost on companies backing LoRa. "We believe we're getting close to an inflection point in the market for LoRa and LPWAN in general," said Lee Carter, principal at Momenta Ventures. "It's a small pie now, but it will soon be much bigger." Momenta Ventures is a venture capital firm thar launched the LPWAN Ecosystem Fund to invest in companies working with LPWAN technology, specifically LoRa.
Recent market research from Global Market Insights backs up that observation, suggesting the worldwide LPWAN market was worth a modest $1.5 billion last year. The analysis anticipates, however, the market will zoom to $65 billion by 2025, representing a compound annual growth rate of more than 60%. LoRaWANs, the standardized wide-area network architectures built on LoRa technology, now account for 50% of the market. That's more than any other technology, according to that report, but NB-IoT is forecast to claim more than 30% of market share by 2025.
"This is an important time for companies working with LoRa to gain ground in the market and show their use cases," Carter said. "There is a lot of stake-planting right now."
Momenta is trying to build energy around LoRa not only through its ecosystem fund but also through events like its LoRaWAN Startup Challenge. That event will award winners new funding. Each contest finalist will also obtain a membership in the LoRa Alliance, a group established in 2015 that now has more than 500 member companies.
So, what can LoRa bring to the table as NB-IoT arrives at the party? For starters, a growing ecosystem. LoRa is still being fed by efforts like Momenta's Startup Challenge, at the center of which sits the LoRa Alliance, the industry body that created the LoRaWAN network architecture standard. 
In terms of technical specs, LoRa bandwidth ranges up to around 50 Kbps, and the technology can transmit at a variety of distances, with 5-15 km a frequently reported range (though longer distances are possible.) LoRa's transmit and receive power consumption also is low. In fact, it is several times less than for NB-IoT devices, according to a technology comparison from Semtech, a founding member of the LoRa Alliance. (In 2012, Semtech acquired original LoRa technology developer Cycleo.) Thus, LoRa-connected devices are well-positioned for long battery life.
These attributes — modest capacity, low-power operation and little need for battery maintenance — make LoRa ideal for many types of already common, fairly low-priority LPWAN IoT applications. Such use cases range from automated meter reading to monitoring the status of a remote piece of machinery, said Daniel Quant, vice president of strategic development at MultiTech. 
"If you're doing a very mission-critical application connecting very expensive machines with high bandwidth, you're going to look at other technologies," he said. "But, if you're connecting a broad number of assets that are not profit-generating, where you want to receive and occasionally transmit messages, and if you miss maybe one message a week it's not a big deal, then LoRa lets you collapse the level of investment you otherwise would need to make in cellular LPWAN technologies."
LoRaWANs support three classes of service, according to the LoRA Alliance. Class A is described as the lowest-power class, supporting bi-directional communications that are not latency-sensitive. Class B supports bidirectional communications with "deterministic downlink latency." Class C offers the lowest latency for a bidirectional application.
"LoRa technology — and LoRaWAN standard-based systems in particular — has applicability across nearly all major IoT markets, with the largest adoption currently for water metering and other smart water applications, smart cities (waste management, streetlights), smart buildings (energy/HVAC, submetering, condition monitoring)," according to Mareca Hatler, director of research at market research firm ON World. "Adoption is also growing for a variety of asset tracking solutions due to LoRaWAN's network-based geolocation capabilities. Using a network of three or more geolocation-ready gateways, LoRaWAN devices can be located within 20 to 200 meters without GPS."
As an example of real-world, large-scale applications, Hatler cited French water company Veolia, which is connecting millions of its water meters with LoRa connectivity for smart meter reading. He also mentioned Mkomazi National Park in Tanzania, which uses a LoRaWAN to monitor the safety of black rhinos, which are coveted by poachers. "LoRaWAN non-GPS trackers [are] embedded in the rhino horns to enable park security to monitor their location as well as solar-powered trackers installed on park vehicles to track personnel and tourists in high-risk areas," Hatler said.
Other application examples were cited by Quant, who described LoRa modules attached to a utility company's pylons, poles and transformers to monitor their condition during bad weather. In another case, an oil and gas company is using LoRa and audio-enabled devices to remotely monitor the sound of chemicals flowing through a pipe. Fluctuations in the pipe potentially indicate problems with flow or infrastructure. 
Quant said the technology's flexibility to support multiple service classes and different applications across many industries is key to LoRa's appeal. "LoRa's agility is phenomenal," he said. "It's thought of mostly for very low-bit-rate applications, but you can also do audio, images, payment transactions. You can go much greater distances if you really want to pump up the power, and you can use it at different frequencies."
LoRaWAN architectures are designed to work in unlicensed spectrum (915 MHz in the U.S., 433 MHz and 868 MHz in Europe, 430 MHz in Asia), though they also can be operated at other frequencies, such as 2.4 GHz; or in licensed spectrum; as part of hybrid unlicensed/licensed deployments. The cost of licensed spectrum makes it unlikely that LoRa would be used in licensed frequencies by most companies, according to Bruce Chatterley, chief executive officer of LoRaWAN network operator Senet, with the potential exception of cellular operators that already own spectrum and have business models and services — NB-IoT included — that are tied to licensed spectrum.
"That requirement to have licensed spectrum for NB-IoT is basically a barrier to entry for a lot of different companies like cable TV companies," Chatterley said. "With LoRa, they don't need licensed spectrum to get into LPWANs in a big way."
That means network and service providers outside the cellular industry potentially could use LoRa to compete against cellular companies and their emerging NB-IoT offerings for enterprise LPWAN deployment opportunities. While the majority of LoRa deployments thus far have been for private networks, Chatterley sees this model as a nascent trend and an area in which other companies can partner with Senet to maximize their own LoRa coverage potential.
Senet operates what is essentially a "crowd-sourced global IoT network," Chatterley said. Any LoRa gateway activated by any company can become visible as a node on Senet's cloud-based network, and gateway owners can let any other device connect to their gateway, and get a share of the revenue from that connection. While that may sound like a potential security nightmare, LoRaWAN standard networks feature end-to-end encryption.
An open network model with strong security can help LoRa availability expand globally even as cellular companies start rolling out NB-IoT in many markets all at once. "The Senet platform is equipped to be deployed in more than 80 countries worldwide. You can drop a gateway down in any of those countries and it will work on our network," Chatterley said.
He added that individual enterprises and service providers are not the only ones interested in LoRa. Application developers have started to buy LoRa themselves to get them up and running on Senet's network to accelerate their ability to get what are often industry-specific apps in front of customers in the form of cloud-based services. For that matter, even cellular providers — the very same ones deploying NB-IoT — could use the Senet network and LoRa technology to address individual customer needs.
That notion — that cellular companies could use LoRa as well — may suggest a future in which LoRa and NB-IoT are complementary rather than competitive. There is precedent for it: In the Veolia water meter deployment using LoRa technology that was described by Hatler, the service provider is Orange Business Services, a unit of Orange SA, one of the largest cellular operators in the world. 
Senet's Chatterley concluded that LoRa and NB-IoT each have their own strengths and weaknesses that could lead them to be used for different applications, even by the same company for very different purposes. "We believe the LoRa ecosystem has got a year or two before NB-IoT becomes ready for prime time," he said. But, he added, "for the most part they may end up being sort of complementary."
Sign Up for the Newsletter
The latest IoT news, insights & real-life use cases...delivered to your inbox
You May Also Like
---