It's Past Time That Companies Planned for IoT's Impact
It's Past Time That Companies Planned for IoT's Impact
The IoT will change everything. Every entrepreneur should already have been considering the implications – if you haven't, now's the time to start.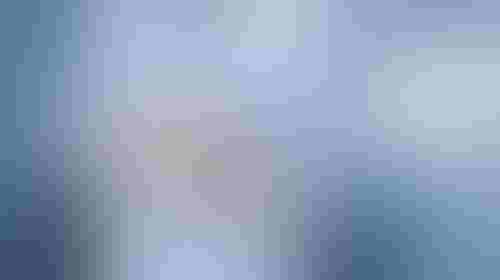 Have you entered the world of Internet of Things? If you perhaps have a Fitbit, or any other activity tracker that connects to your phone — yes, you have. Even if you don't have anything like it, you probably will within the next three to five years. The IoT revolution has already started, and as BI Intelligence predicts, we will have more than 24 billion IoT devices by the end of the decade.
What's more, the same report also suggests that present-day investments in the IoT will generate around $13 trillion by 2025. And the fact is, people aren't making these predictions based on how useful or trendy the current IoT devices are, but rather based on the fact that the IoT has a chance to change business on a fundamental level.
Let's look at some the key ways in which the IoT will affect basically every business sector.
Enabling Companies to Create Smarter Devices
Not long ago, we didn't expect much of our phones — as a matter of fact, we only expected them to make calls and nothing more.
However, a vast majority of today's customers have much bigger expectations from the little devices they carry around in their pockets. We all now live in a world where you can buy a smart racket and even a smart yoga mat. These things may seem unnecessary at first glance, but these are just the first forays into the expanding universe of the IoT.
In reality, some of these Internet-capable devices will stick, and a ton of them wont. Nevertheless, companies from all around the world now have the opportunity to develop and manufacture smarter, and in turn, more useful devices. Some companies are already investing huge amounts of money in the IoT. For instance, Europe's biggest software company SAP has already invested more than $2.2 billion IoT-capable products.
Facilitating Smarter Decisions and Business Operations
You have to realize that a huge part of the IoT isn't necessarily about the smart devices themselves, but rather about small, data-collecting sensors.
These tiny devices can be attached to everything from cartons of milk to the cement in large bridges — more importantly, they are able to send huge quantities of insightful information back to the Cloud. With this data, companies will know how their products are used, when they break down and most importantly what people might want from them in the future.
Some companies are leveraging these sensors already. For instance, as Forbes reports, new Rolls Royce aircraft engines have sensors that send information on the engine's functions back to their researchers in real-time. The researchers are already using all of this data to detect malfunctions and prevent different causes of aircraft disasters.
In addition, Microsoft is also using software that collects data on what features are mostly being used in their products. This allows them to abandon the least popular ones, and focus on the more popular features.
Changes in Business Models
Above all this, the IoT will almost definitely mean change of business model for a number of companies.
Just look at John Deere — for decades the company has sold standard tractors and equipment. However, since 2012, they have added data connectivity to their products. And as Network World reports, they are now developing IoT sensors that give farmers key information such as which crops to plant, and when and where to plow. Essentially, they are now selling information as much as they are selling farming equipment.
Other similar models are slowly starting to emerge — fitness trackers are already aggregating data about user's habits and health stats, and are sharing them with their partners. The fact is, every business has an opportunity to collect enough data to make significant changes to their organizations. Processes like employee management are slowly but surely migrating to the cloud. Which is why, in the next couple of years, tools like employee time clock software will have a more prominent role in the enterprise.
If you're a business owner, it's past time to realize that the Internet of Things will certainly impact your business in the next couple of years. But you have to look at the big picture — it is not just about what kind of products you can make smart, or how all of this information will impact your efficiency.
The IoT will change everything. Every entrepreneur should already been considering the implications — if you haven't, now's the time to start.
Sign Up for the Newsletter
The latest IoT news, insights & real-life use cases...delivered to your inbox
You May Also Like
---