IoT World Austin 2023: Editor's Picks
IoT World Austin 2023: Editor's Picks
IoT World is part of Applied Intelligence Live! Sept. 20 and 21 in Austin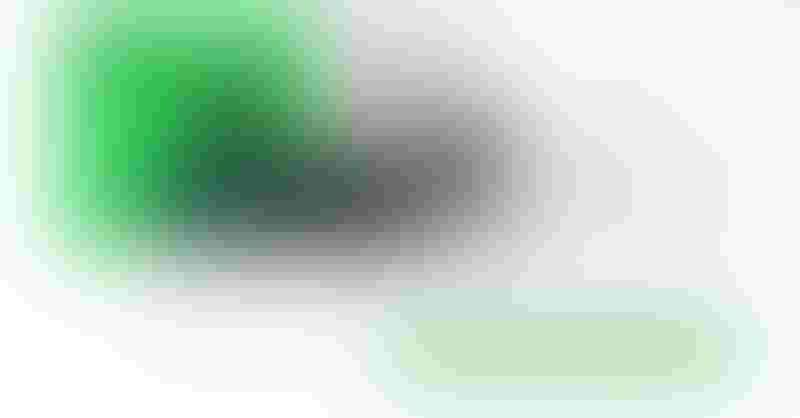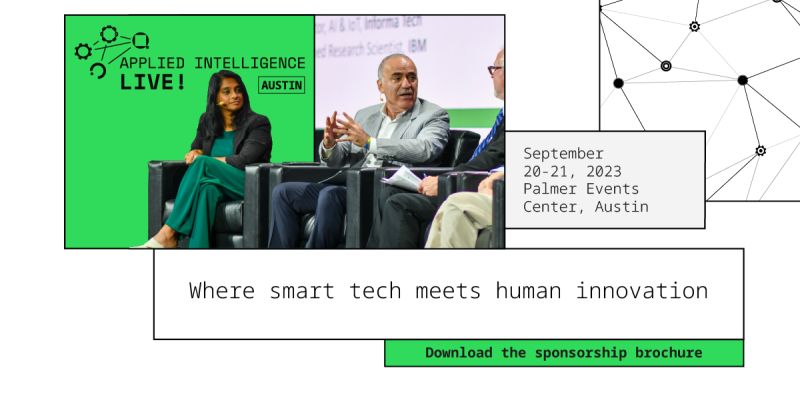 IoT World is returning to Austin, Texas Sept. 20 and 21, at the Palmer Events Center as part of the wider Applied Intelligence Live! Austin Event. 
Applied Intelligence Live! Austin merges IoT World Conference & Expo and the AI Summit and is co-located with the Quantum Computing Summit.
Bringing together industry leaders and decision-makers, Applied Intelligence Live features keynote presentations, analyst-led workshops, panel discussions, presentations, interactive roundtable discussions and networking with other IoT professionals. 
Here are IoT World Today's recommendations for sessions you don't want to miss at the event: 
Trend vs. Transformation: ChatGPT's Relationship with the Enterprise
Sept. 20, 9:30-9:55 a.m. 
Join Jay Boisseau, Ph.D., executive director and founder of the Austin Forum on Technology & Society and Miguel Paredes, vice president of AI and data science at Albertsons as they take the headliners stage to discuss how generative AI can help unlock value in your business. 
From Concept to Reality: Implementing Sustainable Satellite Connectivity Solutions
Sept. 20, 10-10:25 a.m. 
With a growing focus and concern on creating more environmentally friendly solutions with tech-related applications, this session will cover the current landscape of environmental concerns surrounding connectivity as well as how to successfully adopt these solutions. Some of the innovations that will be discussed include low energy consumption solutions like Low Earth Orbit (LEO) and Medium Earth Orbit (MEO) systems as well as implementing options like ground stations and satellite refueling.
IoT World Today readers can get 20% off delegate passes and $20 off Expo Passes using code IOTWORLD20. Register here >>>
Smart Health Care: AR & VR Creating Immersive Training Simulation
Sept. 20, 10:25 - 11:05
Join Sean Peterson, VR manager at Johnson & Johnsons as he explores implementing AR and VR applications to create a safe and controlled environment training on complex training processes. The discussion will also include how implementing these technologies can reduce training time and costs, improve retention and engagement, and help workers develop practical skills. 
Internet of Things: Pushing New Boundaries in Cybersecurity
Sept. 20, 11-11:25 a.m. 
As the number of IoT devices is expected to grow to 27 billion by 2025, security concerns are growing. Join Ben Carter, Internet of Things (IoT) specialist at the Center for Internet Security (CIS) in this session outlining the work being done to leverage research at the vendor level for mitigating risks, with more robust security being the number one goal.
Smart Agriculture: Implementing Urban Agriculture for Sustainable Food Systems
Sept. 20, 1:50-2:15 p.m. 
Join Meghan Lopez, co-founder of SUNN, as she discusses key strategies and best practices for cities to successfully adopt smart urban agriculture to improve food security and promote sustainable agriculture. Find out how cities like New York, Milwaukee and Seattle have succeeded with vertical farming, hydroponics and urban food hubs, as well as what lessons can be learned to grow these efforts in more cities across the country.
Women Leaders in Tech: Shaping the Future of Enterprises and Society
Sept. 20, 3-3:40 p.m.
Don't miss top women leaders in technology as they take the stage to discuss how women are shaping the future of enterprises and society, featuring: Emily Gupton, director of community partnerships at Austin Women in Technology, Courtney Weir, supply chain manager at Tesla, Summer Xiao, deputy CIO of enterprise applications for the city of Houston and Erica Grant, CEO of Quantal Security.
Digital Transformation of the Supply Chain: The Role of Sensor Networks in Building Resilient and Agile Logistics Networks
Sept. 20, 3:20-4 p.m. 
Join Matthew Domo, CEO and digital strategy expert at Fifth Vantage as he discusses the challenges and opportunities enterprises face today in the supply chain landscape. He'll talk about how the integration of sensor and agile logistic networks has optimized benefits including route planning, inventory monitoring and real-time shipment tracking.
AIoT & Digital Twins: The Marriage Transforming the Oil & Gas Industry
Sept. 21, 10:05-10:30 a.m. 
With digital twins changing the game for the oil and gas industry as it joins powers with AI, there have been significant improvements in initiatives in reducing carbon emissions, improving safety and enabling renewable energy. This session with Abdullah Sheikh, associate director of customer solutions at Singtel, covers steps for integration as well as how to navigate common challenges within the process.
The Human Touch in the Age of AIoT: The Role of Healthcare Professionals in the Future of Healthcare
 Sep. 21, 10:55-11:20 a.m. 
Join Dr. Eddie Patton, a neurologist at the American Academy of Neurology to discuss strategies for integrating AIoT into health care practice while preserving the human touch. Discover how AIoT technologies are changing the nature of health care and the skills required of health care professionals.
Sign Up for the Newsletter
The latest IoT news, insights & real-life use cases...delivered to your inbox
You May Also Like
---