IoT: Where We're At and Where We're Going
IoT: Where We're At and Where We're Going
We take a look at how IoT markets and technologies have developed over the past 12 months and and consider how they will mature overt the next 12 months.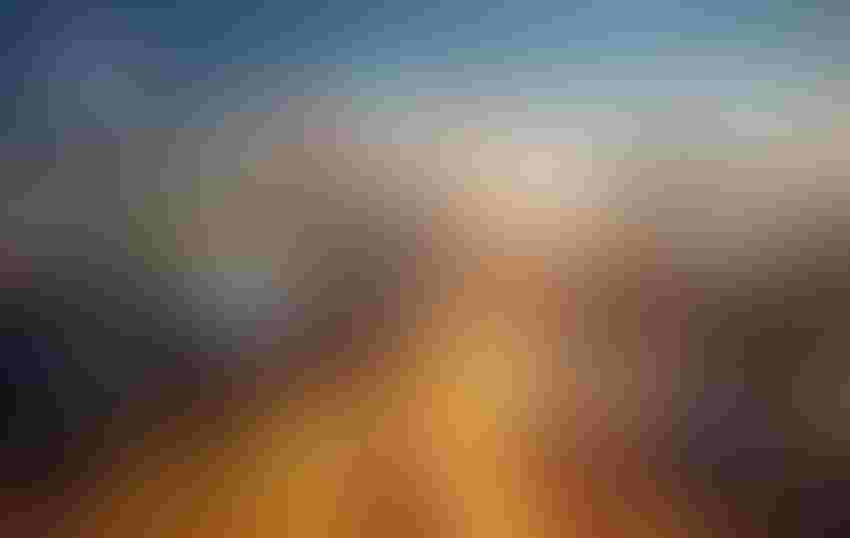 smart city and wireless communication network, abstract image visual, internet of things
By Steve Bell
To be a specialist and admit that you can't keep abreast of the developments occurring in your specific area may seem an absurd statement. Yet with the Internet of Things (IoT) this is absolutely the case, and anybody that says otherwise is not being straight with you.
The reason for this is that IoT is not a single technology or a single market; it's a domain within which multiple powerful and rapidly moving digital technologies (cloud, virtualization, mobile broadband, semiconductor, artificial intelligence, computer vision, augmented reality and blockchain, to name a few) are interacting with traditional physical markets (mining, manufacturing and logistics) and consumer lives (smart homes, connected cars and smart cities), and transforming entire value chains and business models.
In creating this community site, we deliberated about the categories to cover, and what is hot and meaningful to the broader audience interested in the IoT domain. As you can see from the category headings, we chose 16: eight are market based and eight are technology based, and each of these can be broken down further. For example, in the case of components, we could include CPUs, GPUs, sensors, MEMs, connectivity modules, and even robots and drones. All areas have technologies that continue to develop, and where business interests are realigning though investments and acquisitions.
From a high level perspective – or, let's say, from 'The Bell Tower' — how have these categories developed during the past 12 months? And what changes will we see during the next 12 months? These assessments are totally my own opinion, based on everything I have researched, heard and observed, and they are, by design, a little provocative as I'm looking at it from a telecoms and mobile operator perspective, which, I suspect, is different from that of participants within the market or technology categories.
Let's start with the markets:
Automotive has seen an increased focus by traditional car companies, such as Ford, on delivering fully autonomous cars by the year 2020. The CTO of BMW also recently commented that "connectivity" is the most important aspect of cars going forward. In recent weeks, the 3GPP has approved the LTE V2V standard that will compete with DSRC or WAVE as a solution for cars communicating with each other at 5.9GHz. All we need is for the regulators to agree which standard to use and where! The use of Global SIMs and split billing has attracted 20 car and truck brands to use AT&T's LTE network in the US where they have 9 million connected car connections. All things seem set for increased activity and development in this space over the next 12 months.
Healthcare has proved to be a difficult IoT market, not because the potential isn't there, but because of practicalities related to regulation and certification, as well as liability and an inbred resistance to change, particularly where complex human and technological systems are involved. Security scares about the vulnerability of insulin pumps being hacked are one of the challenges the industry has to face, but this will not deter startups from addressing specific opportunities. A number of global mobile operators have recognized that the key to this is providing the support mechanisms to these startups so that, as success occurs, scalability can be achieved.
• Industrial /Enterprise IoT is attracting huge interest because, if companies can link operations technology with IT using modern communications and cloud technology, they stand a greater chance of surviving competitively and transforming their own company, as well as the ecosystems they participate in. From a telecoms and mobile operators' perspective, if they can supply integrated solutions that leverage the partners within the operators' ecosystems, it would provide an opportunity to deliver significant value added services beyond pure connectivity.
• Smart Homes seem to hold so much potential as the lead market for IoT, with numerous devices from thermostats to door locks for home automation, and video cameras for security being available in local DIY and electronics stores. However, security breaches and the complexity of getting things to work nicely together have slowed adoption. The bundling of these as integrated solutions, offered by cable and telecom providers, seemed a natural solution to the complexity but the economics for both the provider and the consumer have yet to reach a point to ignite the market. This is unlikely to change over the next 12 months unless better user interface technologies – such as Amazon's "Alexa" – can make setup, integration and control of the devices much easier.
• Smart Cities (and in particular smart lighting projects) have been a growth area as large urban communities struggle with rising costs and ageing infrastructure. Most of these initiatives are being carried out on a city-by-city basis, but efforts are being expended to share the knowledge gained so that accelerated adoption can occur. In Asian and Middle Eastern countries, national government sponsored projects are much broader and more aggressive in scope. This market will remain at the same pace over the next 12months, as the projects bed in and learnings are shared. It's anticipated that 2018 will be an aggressive growth year for smart cities.
• Energy (and in particular smart meters) has been a growth area for a number of years, aided by government mandates and by a desire for smarter distribution economics as well as flexible pricing. The requirement to connect these meters has resulted in a number of alternative communications technologies and companies to compete with cellular providers. This market will continue in a growth phase for at least the next 12 months.
• Retail has the challenge of bridging the gap between the physical and digital worlds to meet the needs of the 90 percent of consumers that still visit stores to shop. Many startups in this area are partnering with big name stores, and exploring everything from shelf stocking robots to asset tracking, and consumer behavior tracking using beacons. Some mobile operators are experimenting with mashing their subscriber data with store data to provide more accurate predictions of consumer traffic patterns. This is still early stage experimentation, and will likely stay that way over the next 12 months.
• Consumer Wearables are still looking for the "iPhone moment": the combination of technology and user experience that meets an insatiable need. Fitness devices and smart watches continue to evolve, and increasingly watch and jewelry brands are flirting with the combination of technology with desirable design but nothing has yet ignited the market. It's possible that some augmented ambient interface could emerge over the next 12 months but, if it doesn't, then the trajectory will likely remain the same.
From a technology perspective, there has been and will increasingly be an intensification of developments across the board:
• Connectivity has been an area of intense activity over the last 12 months as the cellular industry scrambled to agree and develop low-power wide-area (LPWA) technologies to compete with SigFox, Ingenu and LoRa Alliance offerings. The next 12 months will be even more active as trials of the CAT-M1 and NB-IoT technologies are trialed and deployed, and the competition attempts to beat the cellular operators to market.
• Components are the vital ingredients of the IoT. Continued shrinkage of footprint, power consumption and cost, together with increased compute capability for machine learning on devices, create ever smarter sensor networks. This area is also an active acquisition focus, with NXP being acquired by Qualcomm following ARM's takeover by Softbank. The components area will remain highly active over the next 12 months.
• Cloud/Fog has become an increasing topic of conversation any time that IoT is on the agenda. The requirement to have intelligence at the edge of the enterprise and network has accelerated this interest in fog computing. The OpenFog Consortium, started in November 2015, has created an 'OpenFog Architecture' to accelerate standardized solutions. This area will be a growth market over the next 12 months.
• Security is on everyone's agenda, primarily due to fears about hacking, and the recent use of IoT devices for DDOS attacks. A bigger issue is the fact that many legacy devices are unable to support security, and new devices don't have security built in by design. Mobile operators, cloud providers and systems integrators are looking at this area with an end-to-end approach, and silicon providers are looking to provide security on chip solutions. Interest in this area will intensify, in terms of focus and market opportunities, for end-to-end rather than point solutions over the next 12 months.
• Analytics / Artificial Intelligence (including the use of machine learning to analyze vast amounts of data generated by things) will enable a better prediction of performance and service requirements. These opportunities to lower costs, enhance cycle times and change business models are the things that excite companies, especially those in the enterprise and industrial space. Analytics / AI is already becoming synonymous with IoT, and this will intensify over the next 12 months.
• Developers are attracted to standardized platforms or markets where there is significant opportunity for growth. Some of the leading mobile operators have been creating ecosystems that support large communities of developers, and have worked with silicon vendors and manufacturers to produce standardized development kits. Equally, alliances and consortia, such as the Industrial Internet Consortium, have created test bed environments to enable startups and developers to work and prove out concepts with large industrial companies. Google, with its Brillo and Weave platforms as well as the recent release of its AI code, is greatly aiding development of this area. It can be anticipated that this process will attract more developers, and lead to increasing numbers of solutions being introduced across a broad spectrum of markets over the next 12 months.
• Business interest in systems integration and business model transformation related to IoT is ramping up in terms of discussion and investigation. However, translating this into action is still at an initial stage except for a few early adopters. One of the challenges is that systems integration requires the bringing together of different skills, comprising IT, communications and operations technologies, that few companies or external specialists have. We can assume that this area will continue to ferment over the next 12 months.
• Beacons / LBS using low energy Bluetooth (BLE) for internal navigation, precise location and proximity specific notifications, particularly in retail applications, have frankly been disappointing to date. Adoption of the technology has been impacted by the real and perceived complexity of deployment, not least of which is that there's no common app for users. The next 12 months could prove interesting, since Apple's earphone jack removal could mean that people will leave Bluetooth enabled all the time, but will only opt in if they have the right app on their phone. Longer term, the introduction of LTE device-to-device technology could simplify the process for consumers and retailers.
So am I calling it right? Let me know your thoughts and perspectives on how you think IoT will ramp up over the next 12 months and be sure to check back on this community regularly to find out what actually happens (and to get involved in the debate).
Sign Up for the Newsletter
The latest IoT news, insights & real-life use cases...delivered to your inbox
You May Also Like
---