IoT Tech on Display at the UN Climate Change Conference
IoT Tech on Display at the UN Climate Change Conference
A look at some of the digital solutions at COP27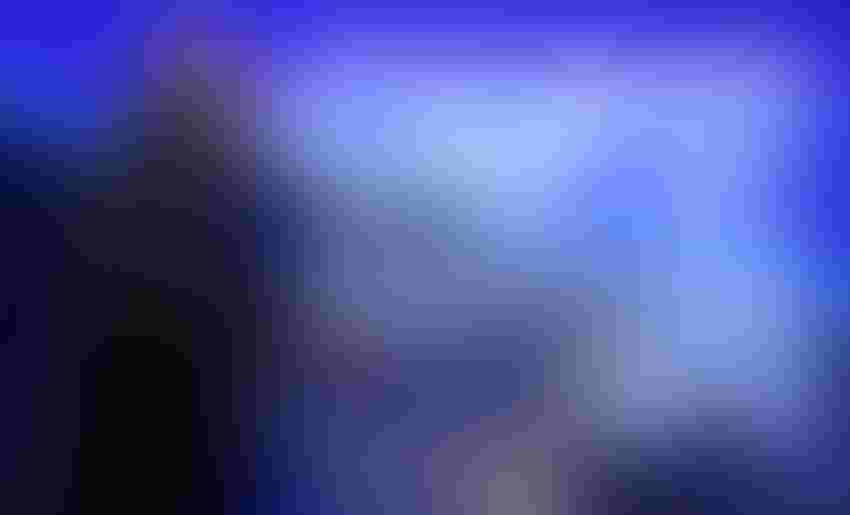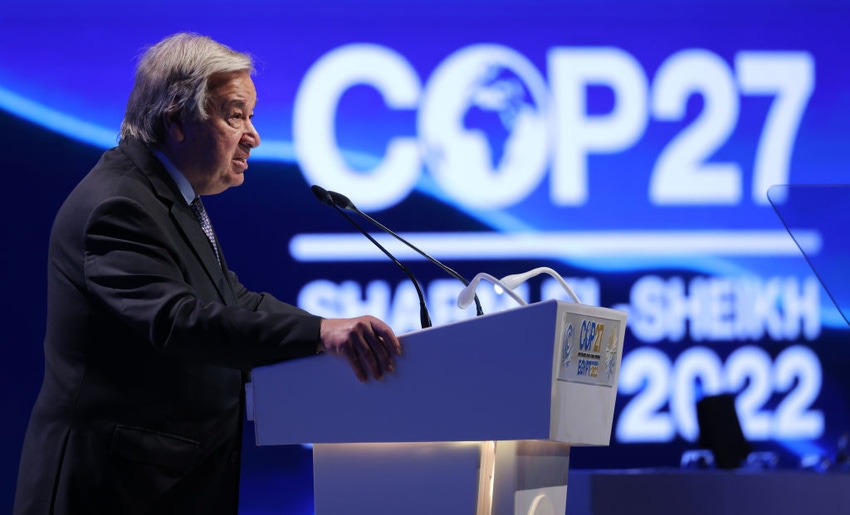 World leaders, innovators and government officials are in Egypt this week for the United Nations Climate Change Conference (COP27), where digital solutions are set to take center stage. From crop sensor technology to environmental monitoring and asset tracking, digital innovations are helping businesses and governments alike curb emissions and drive sustainability in daily operations.
Here's a look at a few of the digital solutions on display at COP27.
Wiliot's Asset Tracking Technology
Wiliot is showcasing its asset tracking and "ambient computing" technology. Dubbed the IoT Pixel and Cloud Platform, the tech offers full transparency throughout the supply chain, enabling products to transmit real-time data on their location, temperature, carbon footprint and more. Businesses can then use this information to make more informed decisions to reduce their carbon footprint.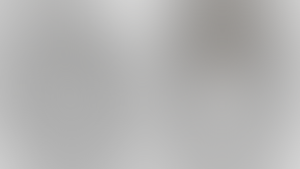 The technology works by attaching postage stamp-sized trackers to an item and connecting it to a network. These battery-free devices power themselves by harvesting ambient radio waves, making them deployable in any location.
"We applaud the U.N. and the COP27 for now also recognizing supply chain efficiency as a fundamental lever in advancing global sustainability," said Steve Statler, Wiliot senior vice president of marketing and ESG. "Trillions of things flow through our supply chains every day – a number that will only increase as billions of new people enter the middle class, with more disposable income and purchasing power." 
Beewise's Robotic Beehive
Established with a mission to halt and reverse climate-caused damages to bee habitats and behavior, Beewise uses robotics and AI to enable autonomous beekeeping and optimize pollination.
The company's solar-powered robotic beehive, the Beehome, monitors and optimizes the conditions of the hive and the colony within it, regulating its temperature, alerting beekeepers when honey is ready for harvesting, and monitoring for the presence of pesticides or pests. The smart hive also provides food for the bees in time of stress or low external supplies.
CEO Saar Safra says Beewise is "the only company on the planet that is deploying precision robotics in tandem with the world's most innovative technologies including AI and computer vision in order to save the bees." 
CGI's Metaverse Platform
CGI's "metaverse innovation" is designed to demonstrate the role the digital world and virtual collaboration can play in the fight against climate change, CGI plans to demonstrate how companies can connect and collaborate virtually to bring sustainable practices to their operations, such as waste reduction, climate adaptation and supply chain transparency solutions. CGI says it plans to demonstrate its platform as a kind of hub for companies to access tools and data sets on climate mitigation strategies, and how to use this data to curb emissions. 
"The Egyptian Presidency with the help of CGI is providing this unique experience through the metaverse for participants in the conference as well as people from all over the world to participate directly in COP27 and help shape the action to preserve the environment for current and future generations," said Ambassador Achraf Ibrahim, COP27 general coordinator.
Tomorrow.io Climate Intelligence
Weather prediction company Tomorrow.io's suite of radar-equipped satellites and microwave sounders seek to provide real-time insight into severe weather across the world, and bring connection to nations currently in blind spots.
Using this satellite technology, the team's software generates automated predictive insights and alerts to allow businesses and governments to prepare for and respond to extreme weather, with a data refresh rate of every three hours.
According to the company's website, roughly 5 billion people live outside radar coverage. "Tomorrow.io's constellation of both radar-equipped satellites and microwave sounders will…be able to see over oceans and every point on earth," it says. "This will be a once in a lifetime level breakthrough for major storms such as hurricanes and floods, as well as near real-time weather forecasting improvements at every point on earth for our everyday lives both personal and professional."  
Sign Up for the Newsletter
The latest IoT news, insights & real-life use cases...delivered to your inbox
You May Also Like
---