IoT Strategy for the Insurance Industry: Where It Stands
IoT Strategy for the Insurance Industry: Where It Stands
By gaining insight into IoT strategy for the insurance industry, LexisNexis Risk Solutions sees how prepared carriers are to transition to using new data sources.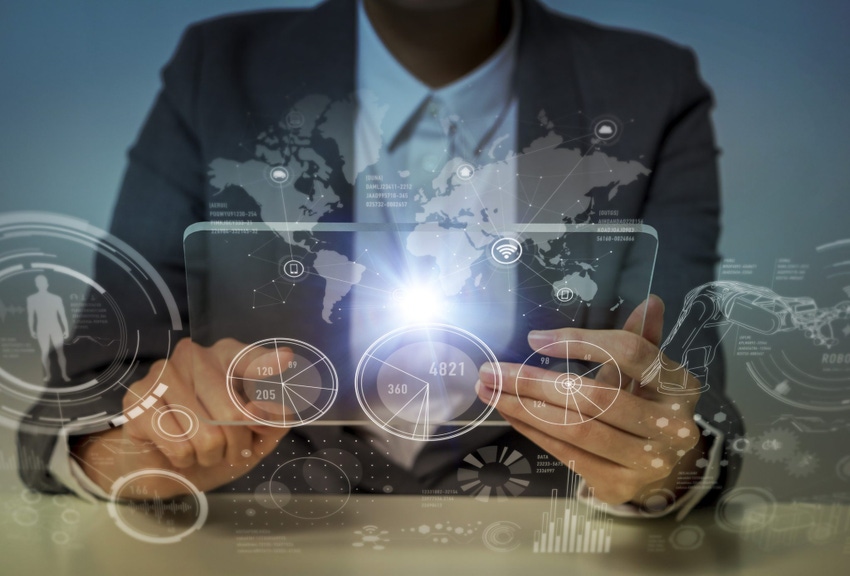 woman looks transparent monitor panel that indicates technological graphics, futuristic GUI(Graphical User Interface), IoT(Internet of Things), technological abstract
Thinkstock
While insurance carriers agree having an IoT strategy is important to their businesses, most aren't collecting data from connected devices or using it to make decisions, according to a recent survey by LexisNexis Risk Solutions.
Hamstrung by a lack of resources, as well as perceived barriers around data governance, data privacy and cybersecurity, most insurance carriers aren't using IoT data, according to the survey of 500 U.S. insurance professionals. Only 21 percent said they had an IoT strategy in place, and of those, just 7 percent said they had the human and technology resources required to use the data generated by it.
For such a data-centric industry, there is significant opportunity in leveraging IoT data, according to John Beal, senior vice president, analytics, insurance, LexisNexis Risk Solutions.
"Most of them realize it's important, it's strategic…it's coming," Beal said. "This data by itself is very predictive. Insurance companies will need it to make decisions."
Getting a sense of how prepared insurance carriers are to transition to using new data sources was a key goal of the recent survey, conducted by the Alpharetta, Ga.-based firm that collects, stores and normalizes public and industry-specific data to sell information products to insurance companies. By gaining insight into the IoT plans of insurance carriers, LexisNexis Risk Solutions aims to further evolve its own IoT strategy and data products. Marrying IoT data with its current data sources can help optimize how insurance companies price risk and bring cost benefits to consumers, according to Beal. He gave the example of usage-based automobile insurance, in which telematics data is used to price and inform policies based on individual driving behaviors.
"Insurance companies aren't in the business of acquiring and accessing that amount of data and knowing what to do with it," Beal said. "They need partners to be able to do the heavy lifting."
Survey findings did indicate that IoT strategy was more mature in spaces like automobile and fleet insurance and amongst certain roles, including those in underwriting, actuarial, product development and management. Identified as the "Trend Spotters" these respondents indicated they had an IoT strategy planned within three to five years, with more than half saying that they had resources planned to support that strategy.
"Insurance companies tend to wait for a first adopter," Beal said. "That hasn't happened outside of the automobile space," pointing to first-moving companies like Progressive and Nationwide.
One of the barriers when it comes to home insurance, Beal said, is that there isn't a single device that can transmit data on all of the various claims that could occur in and around the property. In turn, adoption of home-based IoT devices isn't that high, yet, so there's not a huge volume of data being transmitted.
Even with the barriers and hesitancy, the potential for IoT in insurance is huge, and because "the playing field is relatively even," there is significant opportunity for carriers to capture the potential it offers, according to the survey's accompanying whitepaper, "Are You Prepared for the Insurance Data Tsunami? Challenges and Opportunities from the Internet of Things."   
"It's absolutely essential for our future," Beal said. "We think there's a lot of potential across all of the different insurance areas."
Sign Up for the Newsletter
The latest IoT news, insights & real-life use cases...delivered to your inbox
You May Also Like
---