IoT Platforms Evolving With More Analytics, Focus on Use Cases
IoT Platforms Evolving With More Analytics, Focus on Use Cases
IoT platforms can now do more than help create a data pipe between connected assets and a cloud or data center.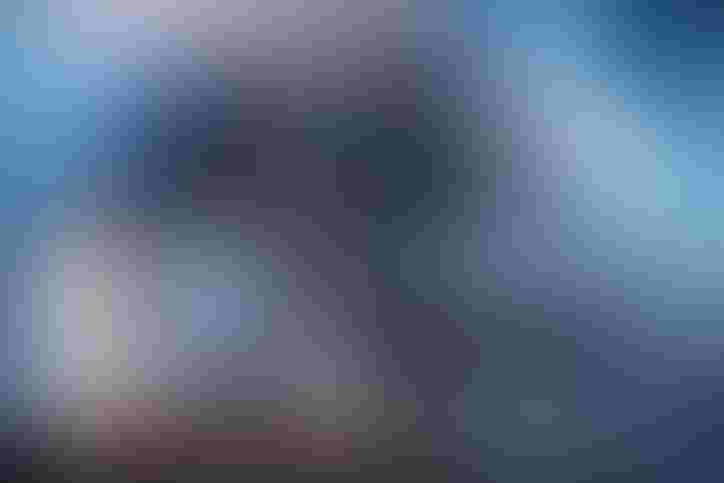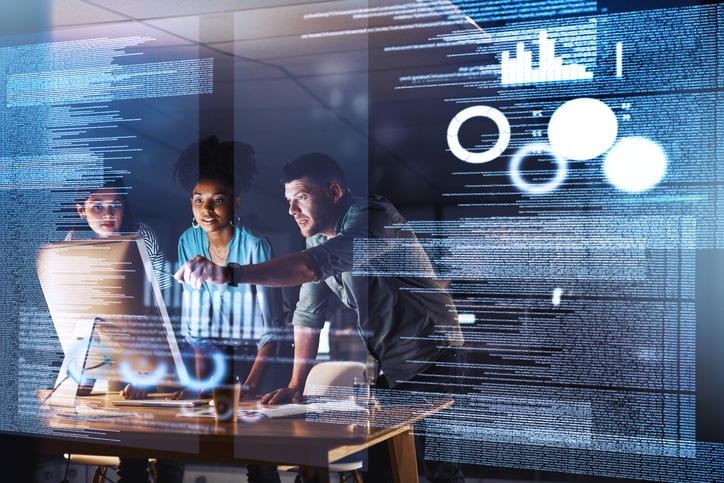 Shot of a group of programmers working together on a computer code at night
Getty Images
The early hype of the Internet of Things has died away, and along with it, predictions from Cisco and others of huge IoT device growth. Replacing those scenarios are IoT platforms and solutions that enable users to get more value from connected devices, according to industry experts.
Primarily, the IoT stack is moving beyond merely ingesting data to data management and analytics, with an eye toward real-time analysis and autonomous AI capacities. Meanwhile, enterprises are finding better ways to apply IoT.
"IoT platforms, at their core, tend to have to do the same things as one another," said Ian Hughes, senior analyst for Internet of Things at 451 Research. "They have evolved to use many common open-source protocols and components. Now enterprises are primarily trying to solve business problems," such as using predictive maintenance to improve efficiency or using smart devices to streamline building maintenance.
[IoT World is North America's largest IoT event where strategists, technologists and implementers connect, putting IoT, AI, 5G and Edge into action across industry verticals. Book your ticket now.]
Platforms do similar things, such as connecting devices and centralized control platforms, but early attempts at broad platforms are being replaced with more discrete solutions around specific use cases. That means more vendors are offering more choices for customers, and better chances for success.
"IoT platforms sit at the heart of value creation in the IoT," says Stacy Crook, Research Director with IDC's IoT Ecosystem and Trends Research Practice. 
"Market growth is being driven by new IoT deployments as well as the scaling up of existing deployments," she said. "The platform concept has become more inclusive, and clear use cases and patterns mean apps are being built, something to get you started, that are configurable to get users 70–80% of the way there."
With so many vendors in the mix, they can't be going after all the pieces of the stack. "You start to see differences, and the competitive environment gets more clear," Crook said.
Options for enterprise customers can span traditional IT suppliers as well as global telecoms or OT (operational technology) vendors. Crook breaks down the landscape into several areas.
In the cloud, Microsoft, Amazon Web Services and Google offer horizontal offerings that many types of industry partners and customers can hook into. For instance, Microsoft recently announced 11 new industry app templates to partners in retail, healthcare, government and energy to build IoT solutions on Azure Cloud.

From an application-oriented point of view, Crook said IBM, ERP giant SAP and PTC offer point solutions around specific problems in industrial, smart building, aerospace, agriculture, smart city and other settings.

Certain vendors like Cloudera, Splunk and SAS, are also coming at IoT from a data management perspective.

Another bucket of IT vendors includes connectivity and networking, such as equipment makers Cisco, Ericsson and Nokia and telcos AT&T, Verizon, Sprint, Orange, Vodafone and China Telecom.

OT vendors include GE Digital, Schneider, Siemens, ABB, Bosch, and Hitachi.
Whatever vendor path customers take, Crook said, data analytics should be the driving force behind new IoT projects. "Analytics will be part of almost any valuable IoT use case," she said. "The point of gathering the data is to make sense of the data."
The new analytics applications are geared toward real-time analytics and gathering data that can be used to train predictive algorithms. "You want to be able to pick out patterns and get ahead," Crook said. "You build models to catch what's going on in real-time. A lot of valuable IoT use cases will come from taking IoT data, making sense of it and using machine learning and AI to get ahead."
Ultimately, she said, IoT platforms will be able to make autonomous decisions, supporting unique use cases within IoT. "Now we're at the point of gathering enough data to build good machine learning models," Crook said. "IoT is a big sensing and reactionary system. Now, if a machine is going to fail, a human wants to know so they can then take action instead of the machine taking action itself."
Another key aspect of IoT success is the ability for users to manage devices in a scalable manner and deploy services and apps quickly. VMware is one vendor trying to address this, with its IoT Pulse platform. 
"One recurring theme we see from customers is that the lines of businesses within an organization are really pushing on rapidly deploying services and extracting value from the data they're collecting. The pace is really accelerating," said Lakshmi Mandyam, VMware vice president of product management overseeing edge and IoT solutions.
While progress is being made in defining use cases, the choices for enterprises are getting more complex. A clear plan is needed as to the goal of an IoT project — and how much if any of the build should be handled in house — before selecting a vendor. 
Crook said vendors often say that the do-it-yourselfers are their biggest competition.
"When I'm talking to an organization, I say at least vet the platform. If you feel there's a strong reason you want to do it yourself, fine, but at least take a look. Maybe don't use every piece of it. You just don't want a siloed data structure for IoT," Crook said.
As for scalability, IDC currently predicts 41.6 billion connected IoT devices by 2025. "IoT is everything that's not a PC or mobile device," Crook said. "There's a lot of possibility. That can be overwhelming, and it can be hard for organizations to know where to start. They have to invest in digitization before they can take advantage of IoT."
Sign Up for the Newsletter
The latest IoT news, insights & real-life use cases...delivered to your inbox
You May Also Like
---