IoT pervades Gartner tech trends, predictions; feds get IoT guidance
IoT pervades Gartner tech trends, predictions; feds get IoT guidance
News briefs: IoT and related tech topped list of strategic technology trends revealed at Gartner Symposium; several tech vendors help author National IoT Strategy Dialogue final report.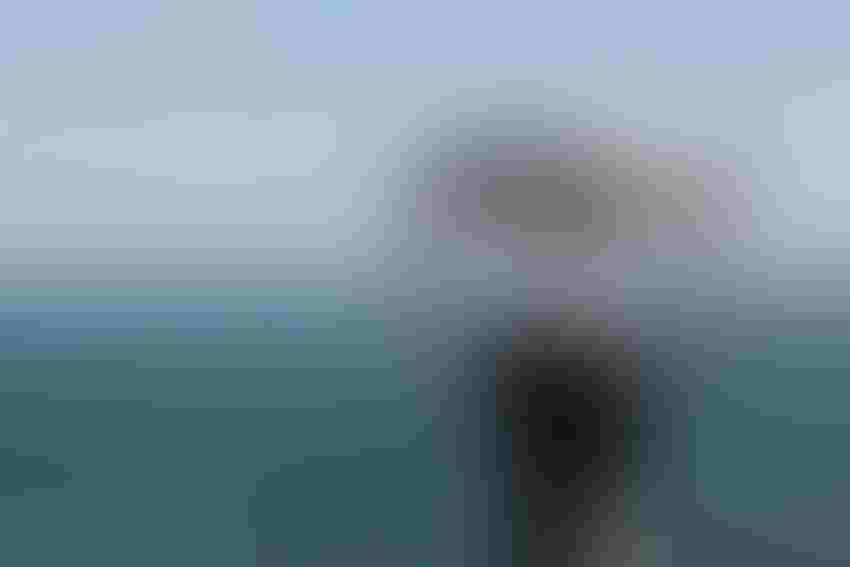 Sightseeing binoculars overlooking the ocean from a high vantage point
Thinkstock
IoT pervades Gartner predictions, strategic technology trends
IoT and related technologies topped the list of strategic technology trends revealed at the annual Gartner Symposium/ITxpo this week in Orlando, Fla. Gartner stressed that IT leaders must factor the trends into their strategies, or risk losing ground. On the list were digital twin technology, blockchain and edge computing, the first two making an appearance on the list for the second year in a row. What's more, on both the B2B and B2C sides, Gartner predicts that the demand for connected devices will soar in the next two years, and by 2020, IoT technology will be in 95% of electronics for new product designs. Every supplier must make plans to implement IoT technology into its products to that end, the company said. And in that light, the need to secure those devices will increase, with Gartner predicting that half of all security budgets for IoT will go into fault remediation, recalls and safety failures, rather than protection.
Tech leaders release IoT recommendations to federal government
Intel, Samsung and the Information Technology Industry Council (ITI), along with Semiconductor Industry Association and the Chamber Technology Engagement Center, part of the U.S. Department of Commerce, released a national Internet of Things Strategy this week, the National IoT Strategy Dialogue final report. These recommendations aim to assist Congress and the presidential administration in proactively developing public policies to realize IoT benefits. The recommendations call on Congress and the administration to, among other things, adopt a broad-based definition of IoT, prioritize a national IoT strategy by passing the "Developing Innovation and Growing the Internet of Things Act" and ensure consistent IoT standards and rules at the federal and international levels.
Dialog buys Silego
In a move to extend its reach into the IoT space, U.K.-based Dialog Semiconductors (which, according to City A.M., supplies Apple), acquired Santa Clara, Calif.-based Silego Technology for $276 million in cash. Silego's one-time programmable chips can replace standard mixed-signal products in connected cars, industrial sensors and other Internet of Things devices, according to the vendor.
Intel launches IoT provisioning platform
Aiming to help organizations better scale IoT deployments and ensure security, Intel launched its Intel Secure Device OnBoard (SDO) product. This technology securely automates and brings IoT devices online within seconds rather than hours, the company said. Intel SDO is being offered to IoT platform providers as a service they can provide to customers who wish to onboard thousands of connected devices, according to a press release.
InterDigital launches smart-city business
InterDigital has launched a smart city-focused business with solutions being developed on the Chordant platform. Chordant is middleware software that allows cities and enterprises to consolidate data and create smart city solutions. Chordant's standard-based architecture and APIs hide complexity from application developers, to allow them to focus on creating applications for cities, consumers and enterprises. The platform also features an interface for partners to access and onboard their services.
Industrial Internet Consortium to partner with EdgeX Foundry
The Industrial Internet Consortium will work together with EdgeX Foundry, an open-source project building a common interoperability framework to facilitate an ecosystem for IoT edge computing, to align efforts to maximize interoperability, portability, security and privacy for the industrial IoT. Joint activities between the IIC and the EdgeX Foundry will include identifying and sharing best practices, collaborating on test beds and experimental projects, working toward interoperability by harmonizing architecture and other elements, collaborating on common elements, and periodically hosting joint seminars.
Sign Up for the Newsletter
The latest IoT news, insights & real-life use cases...delivered to your inbox
You May Also Like
---