IoT News Briefs: New Nokia Routing Platform, Samsung IoT Chip
IoT News Briefs: New Nokia Routing Platform, Samsung IoT Chip
In IoT news this week: Nokia rolls out a routing platform aimed at IoT traffic; Samsung delivers a chip optimized for IoT devices; Altair acquires Carriots to boost its IoT and M2M chops; more.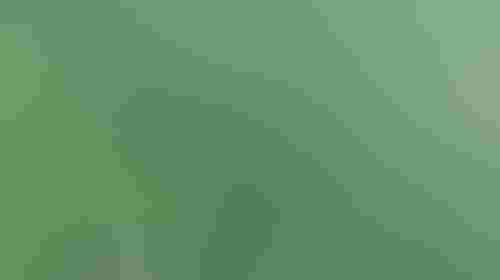 IoT news for the week of June 19
FP4 Processor Will Power Nokia's Core Routing Platforms
Nokia unveiled new FP4-based routing platforms this week that it says will enable service providers to build faster, more secure networks to support IP traffic spurred by IoT deployments.
New IoT traffic patterns and types; the need for ad hoc connectivity; and the need for carefully orchestrated and allocated storage, compute and networking resources have transformed the requirements for service providers' infrastructures, according to an email interview with Ray Mota, CEO and principal analyst, ACG Research. For service providers to meet that need, they must deliver higher-performance networks while reducing their cost. Nokia's technology addresses this with higher performance and improved power requirements efficiency.
The technology is impressive for its embedded capability to mitigate DDoS attacks at the network level and scale, Mota said. In turn, service providers will be happy that the chassis is backward-compatible, allowing them to use their old line cards in the new system, and protect existing investments.
Samsung Releases Dedicated IoT Chip
Samsung has launched a processor optimized for IoT devices. The Exynos i T200 has increased security and supports wireless connections and open IoT protocols. Samsung hopes the release will lend it an advantage in the IoT market, according to ZDNet.
IoT Gets Trump's Attention
IoT projects got a seat at Thursday's gathering of tech leaders at the White House, part of a week-long set of meetings centered on a "sweeping transformation of the federal government's technology," according to President Donald Trump. The session, focused on emerging technologies, saw vendors largely calling for decreased regulation to speed deployment of 5G networks and other emerging technologies, according to Recode.
Altair Buys PaaS Carriots
Simulation technology maker Altair bolstered its IoT portfolio with the acquisition of Carriots, a platform-as-a-service for IoT and M2M projects, that the company says will help support its customers' digital twin strategies. The platform provides APIs, web services and a hosting environment that eases integration of applications with external IT systems.
Intel Discontinues Joule, Other IoT Boards
Intel issued end-of-life notices for three IoT developer boards and module brands this week–and said it will stop shipping certain Intel Galileo, Joule and Edison products by mid-December. Joule was introduced last August for advanced applications like robotics, according to ZDNet.
IBM to Apply Blockchain to Logistics
IBM and Columbian logistics solution provider AOS have partnered on a blockchain and IoT solution for the logistics industry. Data gathered from IoT sensors on a truck, tracking things like space availability, would be recorded on a blockchain system for all relevant parties to access, ensuring better security and automating a process that is manual, slow and error-prone, according to IBM and AOS.
Samsara: Startup to Watch
IoT startup Samsara has raised $40 million for its Internet-connected sensor technology for industrial and transportation applications and is now valued at $530 million. The startup creates GPS trackers and sensors that track things like temperature and feed that data back to fleet managers to ensure smooth operations.
Coming Soon to a YouTube Near You 
HP Inc. will bring a bit of Hollywood to ensuring consumers and enterprises recognize the security risks of aging, networked printers, releasing a campaign that will include a short film featuring Christian Slater.
Sign Up for the Newsletter
The latest IoT news, insights & real-life use cases...delivered to your inbox
You May Also Like
---