IoT Deals and Partnerships: Ford, Microsoft, Lockheed Martin and More
IoT Deals and Partnerships: Ford, Microsoft, Lockheed Martin and More
All the latest deals and partnerships from the world of IoT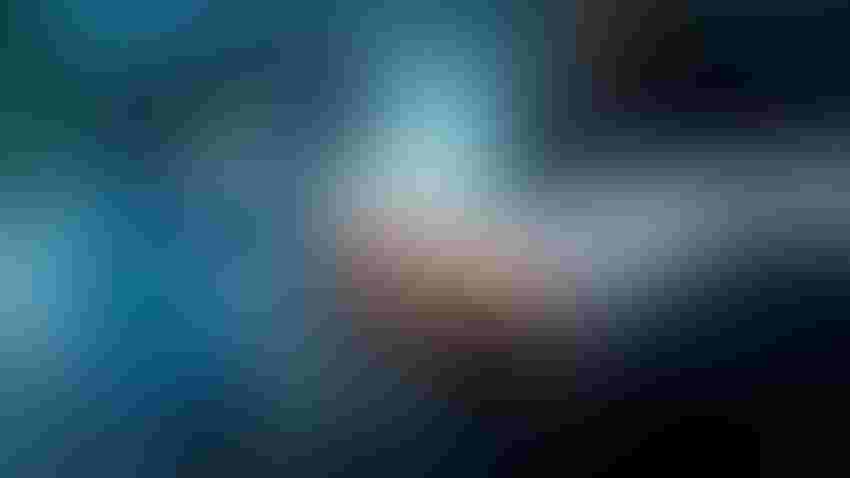 From Ford and CerebrumX's usage-based insurance program, to Microsoft's advanced technology solutions with Lockheed Martin, and Zelis' novel health care payment platform with Payspan, here are some of the latest deals and partnerships from the industry.

Ford, CerebrumX Partner to Offer Usage-Based Insurance Plans
Ford has partnered with CerebrumX Lab, an AI-driven automotive data services and management platform, to utilize its connected vehicle data to create a Usage-based Insurance-as-a-Service (UBI) model for insurers. 
This model offers a quicker and more cost-effective implementation of UBI programs by using embedded telematics for eligible Ford and Lincoln connected vehicles.
UBI programs provide more accurate driving behavior data, allowing insurers to identify safe drivers and reward them with lower premiums. In the partnership, CerebrumX brings its Augmented Deep Learning Platform to collect and analyze data directly from vehicles to generate a drive and vehicle score, without the need to install additional hardware or apps.

Microsoft, Lockheed Martin to Develop Advanced Technologies Department of Defense
Microsoft is partnering with Lockheed Martin to develop AI and machine learning offerings for the U.S. Department of Defense (DoD).
The announcement marks an expansion of the partners' existing collaboration and will cover four areas for the DOD: classified cloud innovations, AI and ML modeling and simulation capabilities, 5G programs and digital transformation.
Under the partnership, the two will create immersive environments to allow the DoD to digitally test military platforms.
"Through this historic agreement, Lockheed Martin and Microsoft are blazing a new path in classified cloud, artificial intelligence, and 5G capabilities for the Department of Defense," said Yvonne Hodge, Lockheed Martin chief information officer. "We are creating faster, safer and more affordable 21st Century Security solutions that infuse immersive experiences and other advanced commercial technologies into the most capable defense systems."

Microshare Becomes Exclusive North America Reseller of Skiply Customer Feedback Devices
Microshare has been selected as the exclusive North American reseller of Skiply devices, a specialist manufacturer of customer experience sensing devices.
Skiply's devices collect anonymous, real-time customer feedback and can be deployed in a variety of commercial spaces including offices, restaurants and stores, as well as public institutions such as hospitals and universities. The devices are also kitted out with an alert system that notifies workers when satisfaction levels decline or when assistance is required.
"We have had the pleasure of working with Microshare since 2017 and are excited to take our collaboration to the next level," said Jérôme Chambard, Skiply CEO. "This partnership will help bring our industry-leading technology to many more commercial real estate customers in North America, and the increased consumer use and feedback will help us drive further product innovation."

KKR Leads Advanced Navigation Funding Round for Robotics, Navigation Technology
AI robotics and navigation company Advanced Navigation has closed its series B funding round with $68 million. The round was led by Private equity firm Kohlberg Kravis Roberts (KKR), with participation from new investors including deep learning venture firm AI Capital, and existing investors Main Sequence and Our Innovation Fund.
The latest round brings Advanced Navigation's total amount raised to more than $85 million.
The company's pipeline of sensor products is primarily sold to commercial and defense industries, with potential applications across sea, land, air and space. Advanced Navigation said the funds raised to date will be used to expand its global footprint and accelerate its research and development programs in robotic, navigation, photonic and quantum sensing solutions.
"We look forward to this next phase of growth as we continue to be a driving force in the autonomy revolution," said Xavier Orr, Advanced Navigation CEO. "KKR has significant experience investing in emerging technologies, we are thrilled to have them lead our series B funding round and work alongside our team to advance our product and technology innovation and development. Our technologies will continue to safely and reliably guide autonomous vehicles across hazardous environments."

CSL Acquires Caburn Telecom
IoT connectivity provider CSL has acquired Caburn Telecom, a global provider of secure IoT connectivity, SIM management and software.  
"This is another significant step for us, further extending the delivery of our IoT services to new territories and sectors," said Ed Heale, CSL CEO. "It has been clear throughout this process that our two teams have a shared vision about the importance and future of critical IoT services and high standards of customer service."
Caburn brings its wide range of IoT connections to the deal, with more than 1 million live IoT connections across a variety of sectors in the U.K., Europe, U.S., and Asia. 

Sumitomo Corporation of Americas Invests in ClearBlade
Sumitomo Corporation of Americas ("SCOA") has announced its investment in ClearBlade, an IoT company headquartered in Austin, Texas. Under the investment, SCOA hopes to help ClearBlade expand its global standing and market reach. 
The investment is SCOA's first into the commercial IoT and Edge computing space in the Americas. 
ClearBlade's IoT, Edge and AI software has been deployed across a variety of companies in North America in a range of industries, including transportation, energy, industrial products and manufacturing.
"We are thrilled to announce our participation in ClearBlade's growth to provide efficient, scalable, IoT solutions across multiple industries," said Taketo Kokubo, SCOA senior vice president. "…ClearBlade has many innovative and strategic benefits over other IoT companies, and the ecosystem ClearBlade is creating will help bring their unique technology into several new markets."

Zelis Acquires Payspan to Expand Connected Healthcare Platform
Health care and fintech company Zelis has acquired Payspan, an electronic payment provider for health care services. The acquisition will allow Zelis to bring new capabilities to its Advanced Payment Platform service and offer new levels of ease and transparency to the healthcare service.
"Zelis and Payspan have been key players in health care payments, offering innovative solutions to health care insurers, providers and more recently, consumers," said Amanda Eisel, Zelis CEO. "These two organizations coming together brings unprecedented visibility across the financial experience that will help us unlock the most abrasive aspects of the payment process." 
According to Zelis, the development of a new platform is responding to the often "disjointed and challenging" financial processes in the U.S. health care system, by creating an efficient and easy-to-use payment solution.
"The Zelis Advanced Payment Platform is the next generation of healthcare payments, bringing enhanced communications and payment management into a unified platform experience," said Yusuf Qasim, Zelis president of payments optimization. "[This] will ultimately drive better outcomes for all participants in the healthcare system."
Sign Up for the Newsletter
The latest IoT news, insights & real-life use cases...delivered to your inbox
You May Also Like
---