Inside IBM Watson's Munich HQ: The World's Foremost Industrial IoT Playground
Inside IBM Watson's Munich HQ: The World's Foremost Industrial IoT Playground
Nicola Villa is an IBM veteran who currently fills two job roles for the tech behemoth. Ahead of June's Internet of Things World Europe conference, he talked IoT World News through IBM's Bavarian-based IoT playground.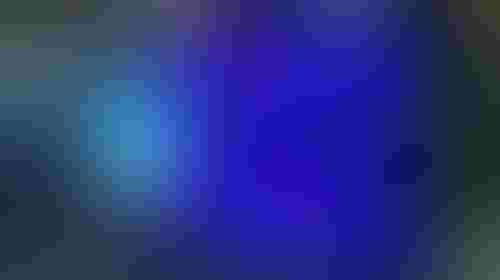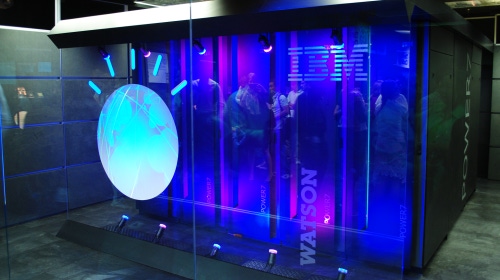 Soft opened a year ago and officially launched last month, IBM's worldwide Watson IoT Headquarters in Munich is an area of keen interest for companies with vested interests in connected technologies.
This hub for IoT energy and innovation, "swarming with IBMers, clients and partners from all over the world", is seeing around $3 billion in investment and has been tipped as the number one site to watch for industrial IoT (IIoT) innovation in 2017.
Nicola Villa is an IBM veteran who currently fills two job roles for the tech behemoth. Previously a leader for IBM's IoT business and services in Europe, he's now transitioning to a role as a global leader for digital platforms for the public sector. Villa was also part of the core team involved with getting Watson's Munich HQ up and running in 2016.
On top of that, Villa is also a key member of the team at Internet of Things World Europe, sitting on the advisory board that guides the annual vision and strategy for the event. Ahead of June's Internet of Things World Europe conference, he talked IoT World News through IBM's Bavarian-based IoT playground.
Watson collaborates internationally out of Munich
If first impressions are anything to go by, Villa is as excited about Watson's latest IoT hub as anyone. He says the center hosts roughly 3,000 people, only half of whom are employed as IBM staff.
"We've got consultants, scientists, engineers, solutions architects," he tells me, "while the other half come from co-located partners and clients."
And that's just a small percentage of the total number of partners and companies looking to collocate with IBM in Munich, to collaborate on their efforts to "drive from IoT concept to reality", as Villa puts it.
The high levels of interest are partially driven by the sheer number of sectors already being worked on there.
"We've got a Watson IoT solution for consumer electronics, for automation, for insurance," Villa says, skimming the surface of what his team has on offer. "Over the next few months we'll draw them all into specific sectors. We are creating specific architectures and platforms for specific markets, with a number of solutions sitting on top of that."
These solutions address mainstream concerns like maintenance and quality, along with more niche applications like smart energy management. The older IBM's center becomes, the more granular these solutions are likely to get.
Villa lists some of the more noteworthy projects that are being worked on currently: highlights include work with Schaffler — "helping them carve data out from client assets and create additional valuable services like location analytics and maintenance" — BMW (cognitive cars), Local Motors (3D-printed, electric autonomous vehicles) and KONE — "connecting millions of assets like elevators across client sites for predictive maintenance and improved product quality".
Accelerating Industry 4.0 with IoT & blockchain
"Munich was selected for the presence of large partners there, as well as because it's in Europe," Villa explains, when asked why Germany's third largest city was chosen for the HQ's site. "Europe has led from an IoT perspective in terms of innovation and traction, because of the large amounts of manufacturing and work on Industry 4.0."
In IBM's eyes, the German government is also particularly progressive when it comes to new industrial technologies, supporting creativity labs and innovation. And while connecting everyday devices is an important part of the working being done by IBM in Munich, industrial IoT is undeniably their key focus.
"Most of what you read about in IoT is on the consumer side, but most of the business we've seen, at least from an IBM perspective, is in the industrial space," says Villa. "That's where we've gotten the most traction over the past few years. But it's not as flashy as wearables, right?"
The claim that inspiring case studies for the industrial internet are few and far between has been made many times — by us as much as any other news outlet — but Villa says that's about to change, and that we'll be seeing IBM lead the charge.
"There are few case studies because we are in the second phase of IoT," he tells me.
"IoT has been around for maybe 20 years. At first it was about connecting assets. It was purely a technology conversation, and there was very little discussion about what we should be trying to do from the business perspective.
"In the last few years, the whole conversation has shifted towards what type of business opportunities there are, what type of platforms need developing, how to bring IoT together with analytics. The last few years we've been stuck at pilots. Now we're moving forward."
While consumer IoT dominates the headlines and contemporary use cases, Villa is adamant that industrial IoT is where most of the "traction and acceleration" is today.
He foresees manufacturing as the breakthrough sector for IIoT deployment: "There are many IT technologies that are currently deployed in manufacturing. They are all, to certain degrees, becoming IoT enabled."
Another key focus of Watson's is blockchain, the digital ledger technology touted for cyberpayments and IoT network and device security that has experts in the field fiercely divided.
Villa is a firm advocate of blockchain for IoT security, particularly where industry is concerned: "Blockchain is to supply chains what ERP was to enterprise 20 years ago. It's going to be transformational."
He's pleased that "IBM is making a very bold bet in the blockchain area" — one he expects to pay off sooner rather than later, as Watson IoT is now moving beyond their pilot stages after a year and a half of work on one of the world's largest-scale blockchain programmes.
Where and how will it be applied, and what will the results be? Watch this space to find out.
— Jeremy Coward, Community Manager, IoT World News
Sign Up for the Newsletter
The latest IoT news, insights & real-life use cases...delivered to your inbox
You May Also Like
---