Industrial IoT Devices to Outpace Consumer Counterparts by 2025
Industrial IoT Devices to Outpace Consumer Counterparts by 2025
Industrial IoT devices are expected to top the consumer IoT segment by 2025, according to a GSMA Intelligence report.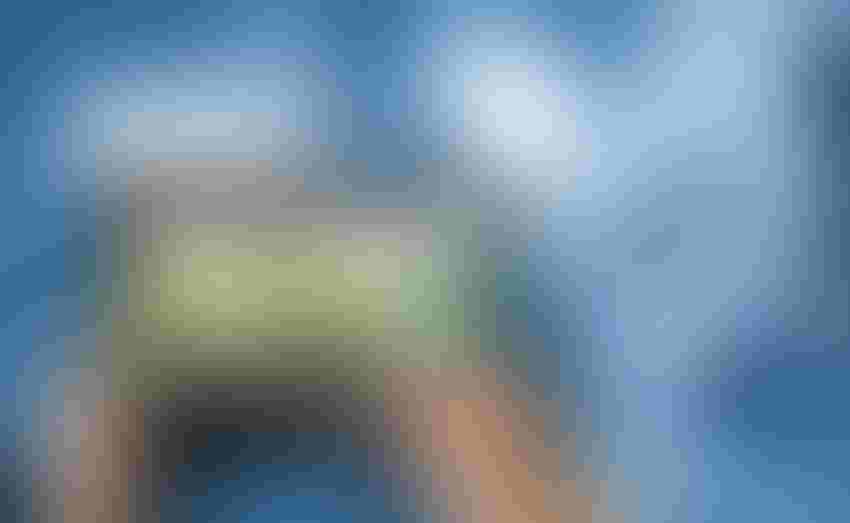 Industry 4.0 concept .Man hand holding tablet with Augmented reality screen software and blue tone of automate wireless Robot arm in smart factory background
Getty Images
Industrial IoT connections will outpace consumer connections by 2025, according to recent analysis by GSMA Intelligence.
While at the moment consumer devices account for the majority of connections globally, by 2025 that will reverse, according to Sylwia Kechiche, principal analyst, IoT, GSMA Intelligence, the research arm of the global trade group for mobile operators. The industrial segment – which encompasses both IoT technology deployed within enterprises and vertical-specific applications – will make up more than half of the connections, reaching 13.8 billion, while the number of IoT connections in the consumer segment will reach 11.4 billion.
In that light, GSMA recommends in its analysis that mobile operators shift strategies heavily reliant on revenue generated by connecting devices to addressing specific industrial sectors with tailored IoT products, according to Kechiche. Connectivity will represent only a fraction of the total IoT opportunity, dipping to 5 percent of the total IoT revenue opportunity by 2025, according to the report. The growth in connectivity revenue is not able to offset the strong growth coming from other IoT segments – including platform, the largest segment, and professional services.
"There's no one recipe for the success of operators, it depends on the enterprise strategy and how strongly they want to play in IoT," Kechiche said. "Within industrial IoT, there is a move toward more plug-and-play, easier to deploy solutions, with operators launching with more of a marketplace approach."
She pointed to the Sprint IoT Factory, an online marketplace where SMBs to enterprises can buy out-of-the-box IoT software, as an example. Software is delivered in as few as two days with no IT expertise needed for installation, according to a Sprint press release. The digital store sells software for everything from refrigeration temperature monitoring for grocery/convenience stores, to energy management tools, as well as access to developers to build custom solutions.
"It's more of a how we can work together," Kechiche said. "Come to me with a problem, rather than just give me connectivity and put it into the device."
As connectivity revenue declines, the platforms, applications and services segment will continue to increase as a share of overall IoT revenue, capturing two-thirds (68 percent) of the total by 2025, according to the report. This category spans multiple IoT layers such as platforms, application services, cloud, data analytics and security. IoT professional services – which include system integration, managed services and consulting – will account for a 27 percent share of total IoT revenue by 2025, according to the report.
Sign Up for the Newsletter
The latest IoT news, insights & real-life use cases...delivered to your inbox
You May Also Like
---