Industrial AR Moving to Production, According to PTC Report
Industrial AR Moving to Production, According to PTC Report
Recent research finds industrial augmented reality experiences for service and maintenance are set to be top use cases.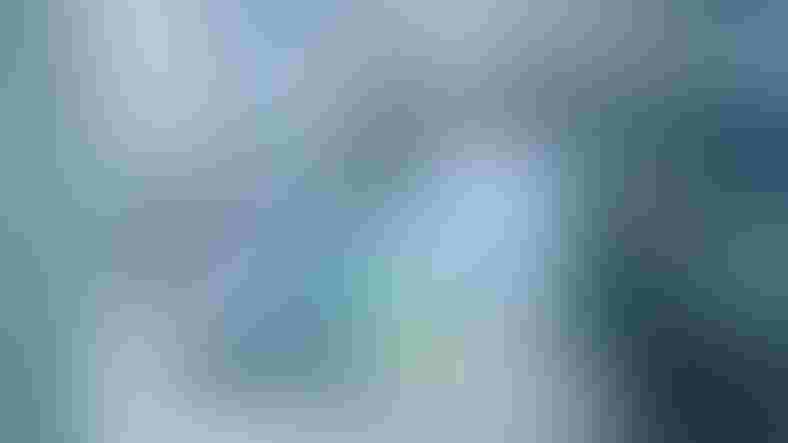 More enterprises are launching augmented reality experiences in industrial use cases, according to PTC's head of augmented reality, evidence that the technology is shifting from "buzz to business value."
The market should expect a wave of industrial AR experiences for service, sales and manufacturing to be released in the next six to 12 months, both customer-facing use cases and internal use cases for workers, according to PTC's Mike Campbell, executive vice president Augmented Reality Products. Campbell was reflecting on recent research with PTC customers who are deploying IIoT and AR technologies.
Among the most popular use cases are those that leverage IIoT data, with businesses finding service and maintenance-centric scenarios "the killer use cases" for AR, according to the report, "The State of Industrial Augmented Reality: A Spotlight on Industrial Innovation." Core areas include predictive service and predictive maintenance, according to Campbell.
"We're seeing high interest from industries which are facing increasing global market competition plus a skills gap stemming from recruitment challenges and the retirement wave of baby boomers," Campbell said in an email interview, adding there is particularly rapid adoption in the automotive, health/medical, and FA&D (military) spaces.
The primary research includes exclusive data related to Vuforia Engine and Vuforia
Studio customers, PTC's augmented reality products, according to the report. PTC recently aligned all of its AR technologies under the Vuforia brand. It also announced a new business unit devoted to AR, and revealed at its annual conference this summer that its AR business, then reported at $20 million, is growing at a rate of 100 percent.
IIoT data is enabling many of these use cases. IIoT and smart connected products make the data available, and AR brings that data and the resulting indicators that predict issues to the frontline worker, instructing that person how to safely perform the service or maintenance required, according to Campbell.
In PTC's vision, for instance, AR plus IIoT technologies enable smart glasses-clad workers to see real-time IoT data in the same field of view as the equipment they are operating or servicing. IoT data or instructions are overlaid on a machine, denoting things like temperature, the steps to complete a process or fix an issue with an asset, leading to both faster problem identification and response times, according to Campbell.
"When this immediate visual feedback on performance is paired with augmented instructions or guidance needed to solve that problem, the person standing in front of the equipment has the right information to take the most effective action," he said.
The industry will see more rapid acceptance and adoption of AR as a result of IIoT, Campbell said.
"This report signals that industrial enterprise believes in the value of AR and (are) moving quickly to realize the competitive advantage it creates," he said.  
Sign Up for the Newsletter
The latest IoT news, insights & real-life use cases...delivered to your inbox
You May Also Like
---