IIoT Projects Start With Assets and Assured Confidentiality
IIoT Projects Start With Assets and Assured Confidentiality
IBM's Al Opher shared his advice on IIoT projects during last week's Industrial IoT World conference in Atlanta.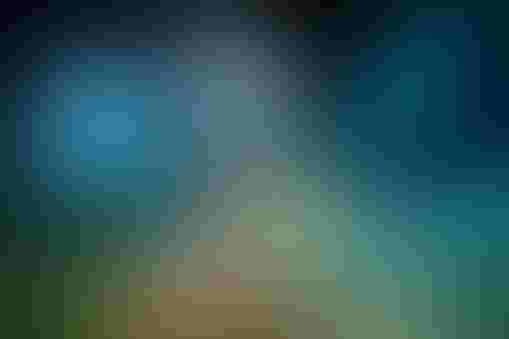 There are two commonalities in most of the digitization projects IBM's Al Opher works on for his clients – they start by enhancing data collection and analysis at the asset level, and no one wants anyone else to know what they're doing.
"Most of the clients that I work for all say the same thing to me. 'Al, this project is super critical and super important and you can't tell a soul,'" he said. "Everything is super secret because they believe it's the competitive advantage, and they believe it's the competitive advantage because they see it's that margin potential."
IoT technologies are at the heart of all of it, according to Opher, who is IBM's general manager, US Industrial Market, Sales & Distribution. He shared his advice during last week's Industrial IoT World conference in Atlanta as part of his keynote, "The Digitization of the Industrial Ecosystem: Winning in this Data-rich Environment to become a Future Forward Enterprise."
Customers start with assets because they're already instrumented, Opher said, and from there, move in sort of tandem with projects that enhance production, inventory, logistics and finally, those aimed at consumerization.
Clients prefer to pay for IIoT projects as operating expenditures, according to Opher. In that light, a central part of IBM's IoT services are self-funding project models, in which clients buy and deploy out-of-the-box software in a four to six month project that enables savings to help fund the rest of the initiative.
Also critical to getting buy-in across the organization for IIoT projects is a "show me, don't tell me" approach, something that the so-called IBM Garage helps accelerate, according to Opher. Clients brainstorm and leverage the principles of design thinking along with proprietary elements from IBM to develop revenue-generating use cases, such as projects aimed at data monetization or/and sharing.
In such a way, it's the end use of the product or service, not the industry itself, that is driving the digital transformation, according to Opher. How the end customer leverages the data from its assets to gain efficiencies in its operations and drive new revenue-generating services or products is driving disruption.
"Every product company wants to sell services, every services company wants to sell solutions," Opher said. "When we talk about disruption, quite often it's spoken of from an industry perspective. I contend the disruption happens below the industry."
Sign Up for the Newsletter
The latest IoT news, insights & real-life use cases...delivered to your inbox
You May Also Like
---