IBM's Munich Monument to IoT Aims to Kickstart a Revolution
IBM's Munich Monument to IoT Aims to Kickstart a Revolution
At IBM Interconnect, the company showed its plans to define the intelligent, collaborative workspace of the future.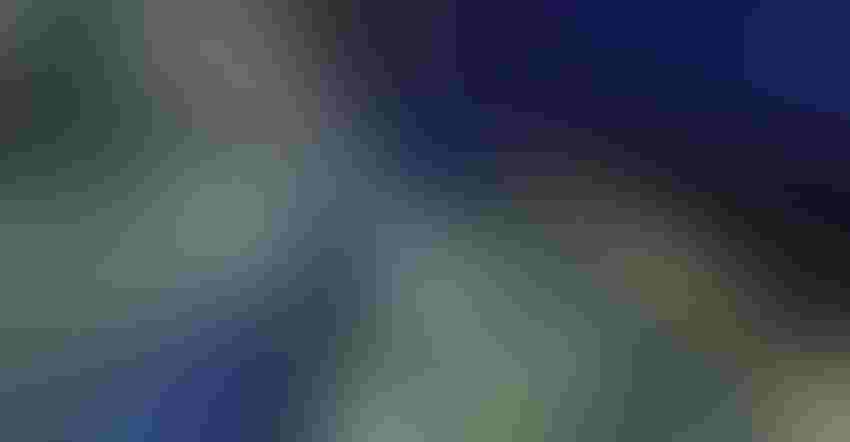 By Adam Gabriel
Tucked away in the Munich borough of Schwabing, a two-towered skyscraper with angled roofs soars above its surroundings. Joined by a series of skybridges, the towers of glass and steel enable visitors to the top floors to gaze at distant mountains. But what is really impressive about the buildings is the technology inside. Elevators chat to you in plain English as they whisk you up or down, and notify you about the temperature or when there's more vibration than usual. Once you reach your floor, the lighting units overhead identify you from the thousands of workers in the building and customize the lighting to your liking. Guess which Hollywood director envisioned this futuristic scenario?
It's not a movie or even the future. It's the Watson IoT Global Headquarters in Munich. The $200-million edifice signals to the world IBM's intent to dominate the IoT narrative. In the 15,000-sq-m workspace, you'll find Big Blue partnering with Visa, Bosch, Siemens, BMW, and Airbus. And you'll see IBM collaborating with AT&T to secure IoT data and glean insights from it. For the latter task, IBM's famous cognitive platform Watson takes a leading role. The building is also where Kone is working with IBMers to envision the next generation of elevators and escalators. Kone prides itself in ferrying over one billion people daily all over the globe. Watson IoT technology helps maximize uptime by predicting when an elevator is about to fail and sending a maintenance technician proactively.
At IBM Interconnect on the fourth week of March, the company brought its myriad offerings and a bevy of partners and clients—some 22,000 attendees in all—to Las Vegas. In her keynote, IBM CEO Ginni Rometty positioned IBM as the cloud computing platform of choice because it was enterprise strong, secure, and had cognitive computing permeating everything it did. Prominent competitors in the cloud realm include Amazon's AWS and Microsoft Azure.
The scope of clients and partners IBM paraded on stage was staggering. H&R Block's CEO, Bill Cobb shared how the firm incorporates Watson in its tax preparation services and how this increased the typical refund as well as making the process more engaging for clients. He lauded IBM's execution in implementing the project in a few short months, so his gamble in taking out a Super Bowl ad to promote the Watson-enabled service paid off.
Other IBM partners include Whirlpool, Harman, Indiegogo, Ricoh, Airbus, and France's SNCF railway. When all's said and done, more than 6000 companies are leveraging Watson IoT. In all, IBM has invested a total of $3 billion dollars to bring the cognitive powers of Watson to IoT, and convince us all that theirs is the way to go.
IBM's strategy to market-proof this investment is the Munich Watson IoT tower. Physically having teams from its partner companies in the same building creates what IBM terms the biggest collaborative laboratory of its kind worldwide. Harriet Green, GM of Watson IoT, even coined a new name for it: "a collaboratory."
In other words, IBM endeavored to distil the essence of huge events like Interconnect, where you get to interact with a plethora of minds from other disciplines, fueling your creativity, and make it your everyday work environment. Throw as many people as you can into as big of a space as you can and encourage them to invent the future.
Not just that, but make the workspace they inhabit an embodiment of the very principles that motivate them. Use cutting-edge IoT technologies like Philips' intelligent connected lighting and Kone elevators, to create one of the smartest buildings on earth. Fill the smart building with smart people—with the power of Watson behind them—and they can create even smarter devices and buildings.
I think IBM is onto something. And it's a thing of beauty.
Sign Up for the Newsletter
The latest IoT news, insights & real-life use cases...delivered to your inbox
You May Also Like
---