How Supply Chains Innovate to Keep Pace in a Digitised World
How Supply Chains Innovate to Keep Pace in a Digitised World
See how DHL and similar companies are transforming their supply chains to benefit end users courtesy of the IoT.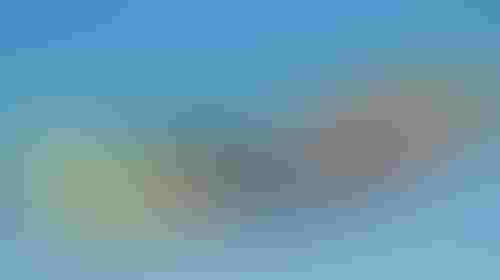 By Paul Richardson
Digitisation has transformed the world as we know it. It has already brought increased connectivity, greater consumer purchasing control and heightened competition to adapt to changing demands, providing a vast array of new opportunities for business to capitalise on.
It's clear that now, more than ever, industry has to adapt and pursue digital innovation to keep pace, and supply chain has a vital role to play in helping businesses to meet this challenge.
Helping businesses disrupt and transform in a digitised world, while driving efficiencies, requires a creative and agile approach. Legacy supply chains need to be transformed to take advantage of this exciting world of connected things, whilst both increasing commercial growth potential and ensuring optimum efficiency.
At DHL, we are focused on bringing such transformation to the market, helping our clients get ahead of the curve. As a delivery-focused organisation, we prioritise creating value from the opportunities of areas such as big data, machine learning and the internet of things, to increase connectivity in the supply chain and transform the everyday performance of industries, services and processes.
From a supply chain perspective, the hype of big data and machine learning is best converted into value through predictive analytics – using insight to better plan and execute operations.
For example, in the airline sector our Passenger Gateway team is responsible for the packing and delivery of 2,000,000 inflight meals every year at Heathrow alone. With the on-board inventory of the meals varying on each aircraft, according to factors such as the season, weather conditions and the flight's destination, stocking a plane with the necessary products is not a straightforward task. Using our data collection and analytical capabilities, alongside machine learning technology, we are now able to predict the requirements of a passenger (in terms of food, drink and duty free) and are able to dynamically prepare the flight to ensure that their "true demand" is met.
From a supply chain perspective, the internet of things drives two priority opportunities: the chance to collect more data which we can then use to improve customer propositions, and the opportunity to create operational savings through automation.
For example, staying in the Passenger Gateway sector, we also recently deployed an IoT solution on duty free products which has enabled the team to deliver significant cost savings whilst enhancing the management complex processes for airline merchandising.
We have also seen this brought to life in the work conducted by our Envirosolutions business, where we've been working with customers to understand how traceable packaging can help bring intelligence to the circular economy – gaining visibility and insight into asset location and usage. Through this we are able to create greater levels of reuse increasing profitability.
A typically overlooked impact of digitisation in the B2B environment is the benefit we can create in the working lives of logistics professionals. Take for instance, DHL's development of wearable tech for drivers. With technology that helps us to understand a driver's condition throughout their shift, we are able to assess and recognise the high-risk points of their working day to enhance their safety and improve the quality of the job they do.
Applying this mindset to our own operations, we have now also introduced a range of services for supply chain facilities – allowing our colleagues to pre-book their canteen orders online (skipping the queue), and book and manage their holidays.
In the changing world of digitisation, companies like DHL are increasingly responsible for helping transform our clients' business, taking the wider perspective of the "end customer" experience rather than just an element of the end to end product and services that we traditionally support.
This opens up new opportunities to create value to work with like-minded businesses, enabling them to be the most advanced they can be against their competitors.
— Paul Richardson, Chief Innovation Officer, DHL
Paul Richardson will take the stage at Internet of Things World Europe this June. Sample our speakers, download the brochure, claim your free expo pass or book your place at Europe's most comprehensive IoT event!
The industrial internet of things is the IoT to watch – here are the case studies, challenges & setbacks to watch our for. Download our excerpt >>
Sign Up for the Newsletter
The latest IoT news, insights & real-life use cases...delivered to your inbox
You May Also Like
---