How Silicon Valley Brought IoT to Super Bowl 50
How Silicon Valley Brought IoT to Super Bowl 50
CEO Keith Bruce describes how Silicon Valley's biggest players--including Uber, Apply, Visa and Facebook--collaborated to create the most technologically advanced Super Bowl in history.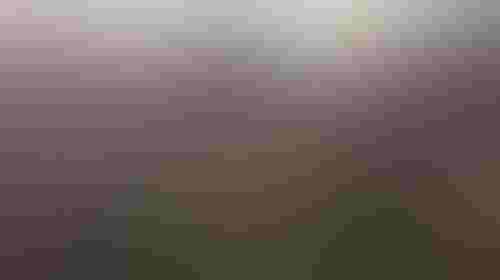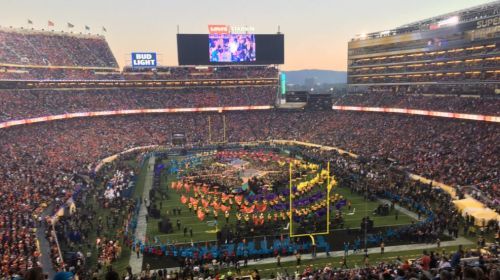 By Keith.Bruce
When I was hired as the CEO of Super Bowl 50 and the Bay Area Host Committee, I was presented with a number of requirements and obligations that the cities of San Francisco and Santa Clara had committed to as part of hosting Super Bowl 50. This was August 2013, a full two and a half years before our event played out at Levi's Stadium in February of 2016.
One of those "requirements" was to figure out a way for our Super Bowl to be the most "technologically advanced" sporting event in history — no small task.
But we did have a few things going for us. This Super Bowl would be celebrated and played in the Bay Area — and specifically, Silicon Valley — so it was going to be paramount that we harnessed all of the amazing technology and innovation that our region is known for.
While this would be a daunting task for any major sport leader, I had been fortunate to be involved in two global events that did a great job of using technology to advantage both the fans in attendance, as well as the event organizers, who needed new technologies to more effectively operate. Those two events were the London 2012 Olympic Games and the 2013 America's Cup in San Francisco.
The event leaders were willing to take the risks required when embracing new technology, and along the way made the predictable missteps that come with bold ideas — such as trying to build a WiFi communications network that can flawlessly handle a pop-up, mass density environment over a month long period of time; develop a mobile ticketing sales and admission platform; or building a native app that can multi-task for all event stakeholders as well as attendees. That was a big deal four years ago.
The one common element that stood out the most for me was how new technology made attending, watching, engaging, consuming — and operating — these events so much more enjoyable.
I was able to watch and work with big (and small) tech firms who were up to the task and relentlessly pursuing the same goal — to deliver a radically upgraded fan experience through technology, while delivering optimal technical performance and reliability. The internet of things (IoT) was ready to enter the sporting world in new, big and emerging ways.
I translated this effort into one simple assessment: the power of technology to transform the way major sporting events can present themselves to the world. I was motivated more than ever to put those lessons learned into motion for Super Bowl 50.
Fast-forward two and a half years. Levi's Stadium had been built and was deemed the most connected and technologically advanced stadium in the world. The stadium offered visitors access to extensive WiFi capabilities, mobile connectivity, IPTV, digital displays, HD scoreboards and video. The stadium's mobile app, by Venue Next, allowed fans to customize their experience at the venue, a first at Super Bowl or any global sporting event.
The Host Committee's goal was to use technology as a strategic advantage to ensure that every aspect of the fan experience was somehow enhanced by technology and mobility — whether at our fan village at Super Bowl City, the NFL Experience, the team's practice facilities, or at the Stadium on game day.
Being the home of social media with giants like Facebook, Twitter, Instagram and YouTube, we wanted to be the most shared Super Bowl in history. Technology was and is in our DNA in San Francisco, and this was the time for it to make a major statement. A transformational statement.
We recruited over 20 technology companies to help plan and execute our goal of transforming the sporting event experience. Most were sponsors, some were suppliers. To help maximize the opportunity, I created three pathways, or strategic tracks, that every technology company could follow to ensure our collective objectives were reached.
We wanted technology that would carry across three major tasks:
1) Improve event operations and logistics
2) Dramatically enhance communications
3) Transform the fan experience and engagement in ways never seen before
Our event was setting up to be the most logistically complex Super Bowl ever, with 42 miles separating the city of San Francisco and Levi's Stadium in Santa Clara. We were going to operate our fan villages and events over a record nine days in four major cities, hosting well over a million people. And we had to set up a TSA grade level security perimeter and staffing accreditation plan that could meet the new security standards of the NFL and Department of Homeland Security.
Technology could not only help us operate more effectively, it had to! We created the first native Super Bowl themed app for residents and fans visiting the Bay Area, to help them navigate the hundreds of events happening that week, regardless of whether they were going to the game or not.
With the help of SAP, we created a separate multi-tasking app to help coordinate and manage over 6,000 volunteers, who were equipped with Apple iPads and iPhones thanks to Apple.
In order to ensure fans could share and post whenever they wanted, we built a world class WiFi network at Super Bowl City, provided by Extreme Networks and PCM.
We worked with Intel, SAP, Google and Visa to create stunning and immersive fan engagements and live event content that motivated fans to participate, share and post results through their smartphones and tablets. SAP brought augmented reality (AR) and virtual reality (VR) to the forefront with their Fan Energy Zone and Quarterback Challenge VR experience. Visa demonstrated new payment technologies across our retail transaction outlets at Super Bowl City and NFL Experience.
To support event transportation, we partnered with Uber to become a preferred transportation option to take fans to the stadium on Super Bowl Sunday — the first Super Bowl to officially partner with Uber or any ride hail company.
We provided Uber with a dedicated VIP parking lot next to the stadium to drop off fans before the game, and pick them up after the game was over — ending the usual chaos that ensues when trying to order an Uber after 70,000 fans spill out of a stadium. Over 12,000 fans took an Uber to or from the game, equating to almost 20% of all attending fans, a record for Super Bowl and for Uber. As a result of our groundbreaking partnership, Uber is now working with dozens of sports teams, venues and major sporting events to make it easier for fans to use Uber to ride to and from the venue.
Super Bowl 50 set many records for IoT related technology, including data size, social media and shared or posted content impressions. Our hope is that we set a standard by which future global sporting events will aspire to achieve.
Technology for tech's sake isn't what fans want. They want simple to use, easy to understand, and fun to play with technologies that help make their "mega sporting event experience" what it should be. A once in a lifetime experience that they will remember forever. I am bullish on how IoT companies will continue to make that happen for sports fans all around the world.
I am beyond committed to ensuring that technology will continue to empower live sports, and transform the sporting event experience in these very exciting times.
— Keith Bruce, CEO & President, San Francisco Bay Area Super Bowl Host Committee
Keith Bruce will speak at Internet of Things World in Santa Clara this May. Sample our speakers, preview the agenda, claim your free expo pass or book your place at the conference for the world's biggest IoT event!
Sign Up for the Newsletter
The latest IoT news, insights & real-life use cases...delivered to your inbox
You May Also Like
---