Hannover Messe 2022: Bosch Talks Interoperability and Digital Twins
Hannover Messe 2022: Bosch Talks Interoperability and Digital Twins
Bosch's digitalization engineer took the stage to discuss the "game-changing" nature of interoperability in digital supply chains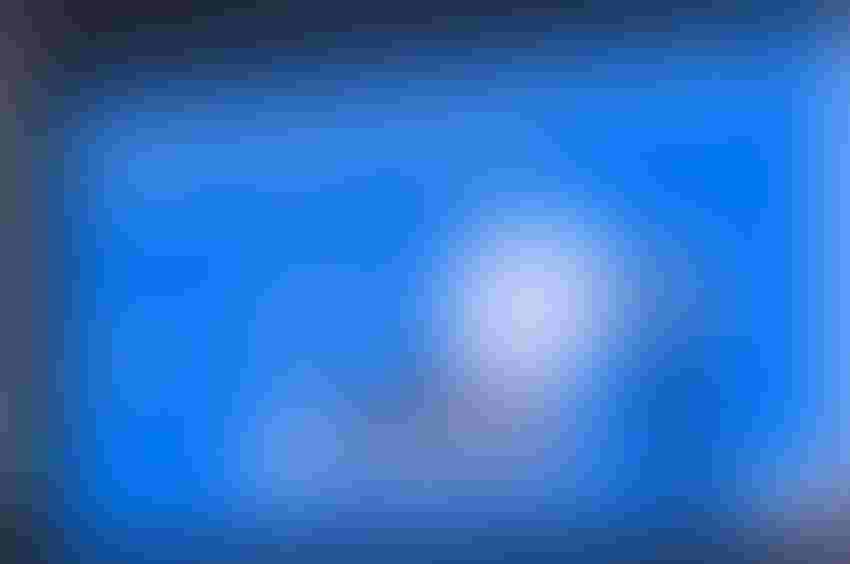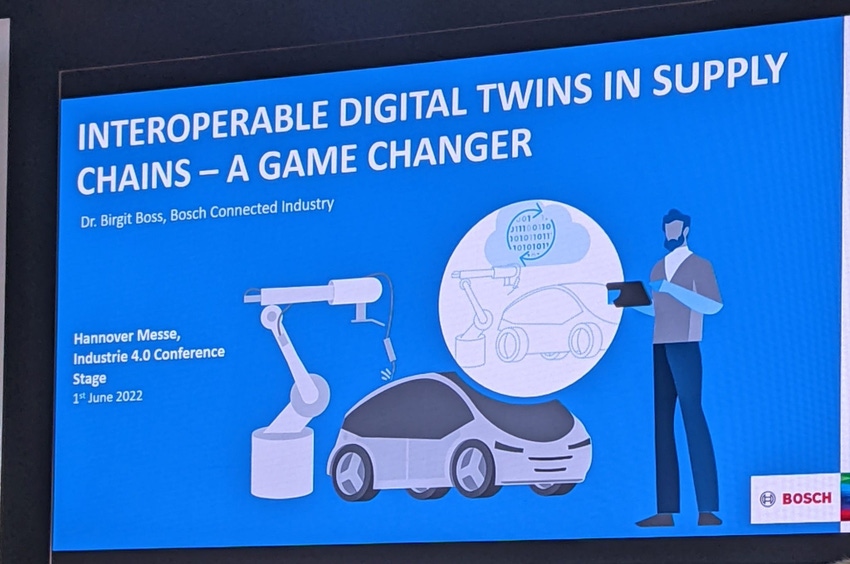 Businesses are on the cusp of change – with the maturity of digital twin technology close to reaching mainstream integration with companies. The key element here, as Bosch's digitalization engineer Dr. Birgit Boss says, is interoperability.
The pandemic, the war in Ukraine and a shortage of raw materials have all worked to dramatically reshape global supply chains, as has a newly fervent drive for sustainability. To adapt to this shifting landscape, and consumers' changing demands, Boss says to look beyond supply chains to whole value chains, establishing something of a digital product passport to accompany an asset for its whole life cycle – from production to recycling. This product passport can be represented by aspects of a digital twin, with each "stamp" representing data provided or needed by different stakeholders and apps in the life cycle of the product.
To maintain transparency, this system also necessarily needs to be secure and trustworthy; offering data sovereignty and scalability. Here, digital twins are emerging as the most viable means of achieving this. 
"We are now at a stage where digital twins are mature enough to be implemented – we only need to do it," says Boss. "The network has already been built up, we just need to agree on the data, and we need to understand it."
To ensure these systems are put in place correctly, and that data gathered can be properly accessed, Boss says new, open standards are needed to enable the exchange of relevant information, and the creation of open ecosystems that maintain the trustworthiness of data. 
"It's not just about efficiency," she says. "It's about solving the problems of our time – like sustainability."
As such, Boss suggests the creation of digital twins for products, as well as a registry of digital twins so customers can find their assets. With such a system in place, Boss says groups can enable the exchange of all data relevant for the product in its complete value chain and life cycle.
Sign Up for the Newsletter
The latest IoT news, insights & real-life use cases...delivered to your inbox
You May Also Like
---