From a Place to a Pace: PTC Forges IoT Partnerships
From a Place to a Pace: PTC Forges IoT Partnerships
PTC CEO James Heppelmann discussed the progress his company has made in strategic partnerships and how it's paying off during his keynote address at the company's annual LiveWorx conference in Boston.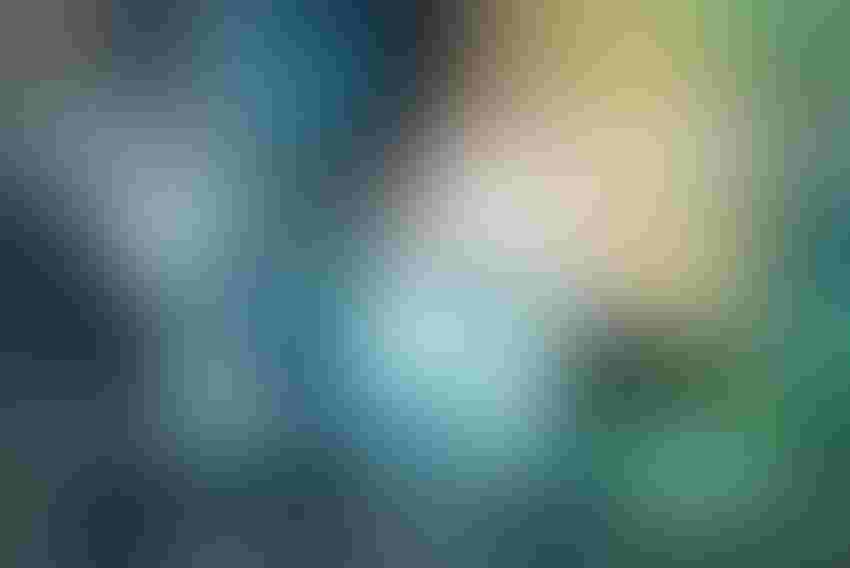 worldwide business network concept, social networking service, abstract image visual
Getty Images
As Microsoft VP of IoT and Mixed Reality Rodney Clark joined PTC CEO James Heppelmann on stage at the annual LiveWorx conference in Boston this week to tout their partnership, Clark told the audience it takes 20 to 25 partners to drive an IoT customer solution from end-to-end.
As CEOs from ANSYS and Rockwell Automation later took to the stage with Heppelmann, it became increasingly clear just how strategic partnerships are in PTC's plans. Rockwell Automation will be a "big brother partner," Heppelmann said, in creating an integrated, end-to-end smart factory suite. With ANSYS, PTC plans to deliver real-time integrated modeling and simulation capabilities for its core CAD products.
"I think we took a fresh look at our partner ecosystem and said, we have some work to do. In terms of big strategic partners, we didn't have many," Heppelmann told reporters and analysts at a press conference after the keynote. "The progress we've made on these strategic partnerships is really an example of saying, 'it's a big world out there. We need some force multipliers to help us really win.'"
The message of a PTC stack bolstered by full-on integration and optimized connections with the software of industry giants was reinforced by customers like Colfax and Woodward Inc., leaders from which eagerly relayed the operational efficiencies and business opportunities they'd realized in moving from "a place to a pace," as Heppelmann's mantra throughout his keynote went, to connect physical equipment with digital opportunities and enable people to innovate.
"You bring a deep understanding of the not so perfect world in which our customers' applications operate," said Colfax Vice President, Digital Growth Ryan Cahalane. "This is the perfect reason that you term things moving from pace versus place."
What's more, Heppelmann was clear, embracing that pace applies to PTC itself, which will move its headquarters from suburban Needham to the growing Seaport district in Boston, in an open space where not even he himself will have a traditional office.
During his nearly two-hour keynote, Heppelmann seamlessly wove that story for the 6,100 gathered for PTC's annual conference. Bolstered by both the functional capabilities and sales channels of its partners, PTC will bring together data and capabilities from the core CAD and PLM products, marrying that with its IoT capabilities in ThingWorx, and leveraging all of that data for analysis and augmented reality capabilities in Vuforia products, visualizing information through say, a HoloLens, or even through a smartphone.
PTC's IoT business – its ThingWorx portfolio – is growing at 40 percent, Heppelmann said, and is tied with its PLM business – on pace to pass it this year. Its augmented reality business – with all products now under the Vuforia brand – is growing at 100 percent, he said.
The appeal of AR was palpable in the audience. The crowd – mostly heavy in their use of traditional PTC CAD and PLM products – grew wide-eyed when showed PTC's Vuforia suite, which leverages data collected by the ThingWorx platform to enable augmented reality. In a live demo, a HoloLens-wearing lab worker walked through the process of replacing equipment on a blood analyzer machine, following directions visualized through the glasses. When the worker bumped up against an issue, the person pressed a help button, called an expert, and the two talked through the issue using Vuforia Chalk to draw circles and arrows seemingly in the air where the parts should go. Similar AR demos showcased the recording of training steps as a worker moves through a process. A trainee would then walk through that immersive experience, with even the capability to see live programming itself on the machine.
"In a world where the cloud and IoT and analytics have exponentially expanded the capabilities of machines and smart connected products, AR gives us a way to create smart, connected humans. A HoloLens is just a modem for our sense of sight and hearing," Heppelmann said. "You can see our AR has come a long way."
Sign Up for the Newsletter
The latest IoT news, insights & real-life use cases...delivered to your inbox
You May Also Like
---