Digitalization Is the Light at the End of the Tunnel
Digitalization Is the Light at the End of the Tunnel
The time for procrastination or thinking digitalization is for future projects is gone, it's happening now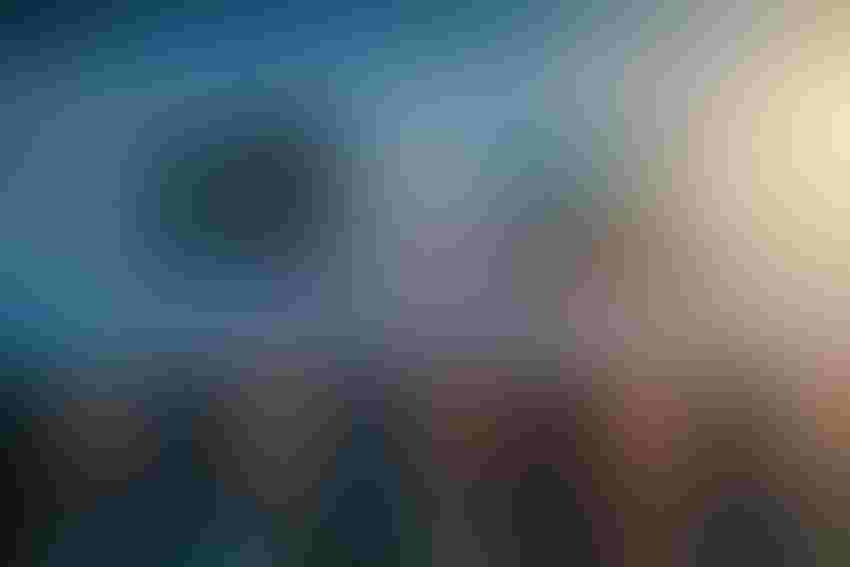 It's human nature to want to operate within your comfort zone, but the reality is that we need to embrace digitalization and new ways of working when building infrastructure for the future if we are to tackle the major challenges the world is facing. Far from being a change that we aren't ready for, the transition to digital-enabled systems can be a progressive journey for businesses toward greater sustainability, cost efficiencies and operational intelligence. 
Embracing the Future
Future-proof infrastructure must have digitalization at its core. Digitalization is key to measuring energy efficiency and carbon impacts, it can improve the performance of installed assets such as electrical distribution equipment, and it can also spot potential faults earlier to extend asset lifetime and increase uptime.
Digitalization is also a key component in helping infrastructure projects to adapt as more renewable energy generation is added to the energy mix. This is particularly important on large, complex sites like airports where onsite energy generation and battery storage are increasingly integrated as part of a push for greater sustainability.
The importance of digitalization in new and existing infrastructure projects is clear, but there are still barriers to implementation. These barriers are often focused on people, rather than the technology itself. 
When people consider digitalization, they ask "Am I ready for this"? "Is it right for my infrastructure project"? Most of the time, they say no because adopting a new way of building or operating an infrastructure project feels unfamiliar and as humans, we like to stay in our comfort zone!
This fear of the unknown comes from a lack of understanding about the cost and the impact of digitalization. It is often seen as a big expense and there is pressure to generate a return on investment quickly. The good thing about digitalization is, however, that it doesn't have to be all or nothing. It's a journey, and investments can start in the places where they will reap rewards quickly and it can build from there. A step forward is always a step in the right direction. 
I visit infrastructure clients around the world and notice large developing countries – like India and China – are embracing digitalization in an unprecedented way. In developed countries with established infrastructure, such as in Europe or the U.S., the trend is more on modernizing and upgrading what exists today. 
The Importance of Digital to Infrastructure Projects
For many years there has been a need to modernize, automate and digitalize the infrastructure sector. Assets like airports, ports and water plants, for example, can last 30 to 40 years and in technology and efficiency terms, things move on massively in that time. For refurbishment or expansion projects it is essential to replace what has gone before it and make it fit for the future. For new assets, it's about establishing a high baseline for expected sustainability and operability.
We know this can be achieved with the right impetus. The need to modernize was accelerated in 2020 when the pandemic hit. In airports and travel hubs, contactless, digital technology was no longer a "want" or a "nice to have" it was a "must" to limit the spread of the virus and to ensure that facilities could continue to operate. 
Similarly, the energy crisis has pushed efficiency up the agenda. What better way to cut exorbitant energy bills, than to do more with less such as using digital energy monitoring tools to run a plant at its optimum to reduce energy use, or designing buildings that require less mechanical and electrical interventions (more natural light, ventilation and cooling). 
The Key to Unlocking Digital Potential
The true impact of digitalization lies in the secure collection and analysis of data. It's not enough to "fit and forget" digital systems, particularly in large infrastructure projects with complex energy use.
We have to recognize that to gain the efficiencies that digitalization brings, there will be a period of measuring, monitoring and taking action based on data. 
However, this data, the core element of digitalization, needs to be protected from misuse and hence cybersecurity is a major topic of concern for Infrastructure owners and operators. The data collected is proprietary and intrinsic to their operations and hence there is a tendency to keep it in-house rather than host it on external clouds.  
It's important that there are robust measures in place to protect this data because without it the digital ecosystem breaks down. Digital sensors and meters, for example, are at the very base level of the ecosystem. Installing it will do nothing to impact the overall efficiency of the energy system if its data is not analyzed and acted upon. You may have digitalized operations in one sense, but you get nothing from it that encourages further investment in digitalization.  
Taking the First – or the Next – Step
 The time for procrastination or thinking digitalization is for future projects is gone. It's happening today and the sooner you start your digital journey, the better.
Whether infrastructure projects embrace digitalization all in one go, or one step at a time, it is progress. The digital ecosystem plays a significant role in large infrastructure projects, so it's imperative we keep putting our energy into moving the digital revolution forwards and picking up the pace - there's no going back.
Sign Up for the Newsletter
The latest IoT news, insights & real-life use cases...delivered to your inbox
You May Also Like
---