Digital Twin Technology: Beyond Rocket Science
Digital Twin Technology: Beyond Rocket Science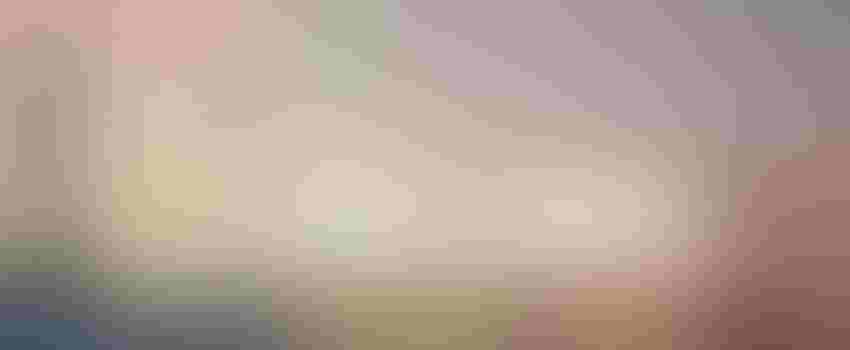 By Hervé Coureil
Actually, digital twins are rocket science. After all, decades ago, NASA used what it then called pairing technology to simulate an out-of-reach environment. Today, we use the term digital twin, which I would define as a virtual model of a process, product or service. This complete 360° digital representation of a physical asset is mostly used in the industrial space. Soon, they will be more widespread in verticals from food and beverage to retail and healthcare.
Digital twins, and their close relative the digital thread, which adds an end-to-end lifecycle dimension, will be key to gaining competitive advantage and generating better business results. For one, they'll help optimize the design stage and result in more reliable processes, equipment and operations. Over time, understanding how assets perform provides insight for improvement and, ultimately, leads to greater profitability.
Digital Twin 101
The convergence of a number of technology trends will drive the imminent surge of twins. First, the nonstop growth of the IoT. Instrumenting the real world with the explosion of sensors and near-universal connectivity transforms our ability to access real-world data.
In addition, our ability to ingest and analyze massive amounts of available data powered by the cloud, AI and machine learning transforms our ability to produce insights. Plus, advances in 3D, augmented reality (AR), virtual reality (VR) and extended reality (XR) allows us to apply those insights in a real-world context, with data overlays and events that augment the ability of operators to close the loop and transform those insights into actions.
Indeed, the convergence of several technologies makes the digital twin a viable way to seize value by giving current and future meaning to all that data. In fact, reliable, accurate data is at the core of any digital twin or digital thread framework. It ties together those who collaborate in the digital asset or process lifecycle from designers, engineers, plant and supply chain managers to the customer or end user.
That's not to say a digital twin is an end result, product, outcome or technology in and of itself. It's a dynamic data-supported framework that functions as a business enabler leading to results, products, outcomes or new technologies. It's a means to an end, and the end is solving a real-world problem with real-world data.
Digital Twins and the Lifecycle
In creating a digital twin, the physical asset generates data during its design and operational life that enables a unified lifecycle simulation.
The digital simulation learns from past and present operations, and makes predictions about future operations, which can then be translated into real-world actions.
Digital twins can start creating value during the concept phase, for instance, when design alternatives are analyzed and iterated.
Beyond this, during the operating phase, they allow companies to anticipate and mitigate problems before they happen, resulting in safe, more efficient and cost-effective operations. Gartner puts it like this: "When combining the twin data with business rules, optimization algorithms or other prescriptive analytics technologies, digital twins can support human decisions or even automate decision making." To do so, however, the twin must represent the physical, communication and operational aspects of the equipment or device precisely.
Hence, at any phase in the lifecycle, information architecture and data management are a clear prerequisite to create meaningful value (the end) through the digital twin representation (the means).
How Digital Twins Are Used Today
Digital twins are prevalent in industry, particularly when it comes to plant optimization throughout the facility lifecycle. A factory-wide digital twin provides a model of the entire operation, from the CapEx the OpEx phases. This starts with preliminary design and goes through the building phase, then into operational optimization and, finally, efficient decommissioning at the end of the lifecycle.
The digital twin can be updated in real time so when the physical facility goes live, its fully reflected — including maintenance, connectivity, safety and performance/production variables. Any change in the physical facility is automatically updated in the virtual model.
Ideas for optimization can be pretested this way to assess the impact of the proposed change on profitability. This eliminates the need for (and expense of) building prototypes. It also shortens ROI cycle times.
Similarly, in packaged goods, digital twins can help manage the product lifecycle. Through digital simulations based on consumer preferences, new products can be brought to life and iterated on faster without re-creating the physical product at each stage. Once at retail, digital twins can then be used to model buyer interests and behavior to generate a better customer experience and drive sales.
Healthcare institutions are beginning to use digital twins to better understand our bodies and the effects of disease and treatment. Doctors will soon be able to practice and perfect procedures virtually. Researchers are already building 3D virtual brains and hearts to help overcome the limitations created by 2D images.
Will I Have a Digital Twin?
Digital twins are not just for business. From smartphones, fitness trackers, health apps and social media, not to mention our smart home devices — people generate a great deal of data (the famous "quantified self" is an example of that).
We may soon have a copy of ourselves for self-care and to live more productive lives, becoming both a digital as well as a physical patient. For instance, could we eventually see the effect of eating French fries versus quinoa in on our digital bodies? It's not out of the question that our digital twins will be able to learn just like machines and teach us "optimize" our operations.
Of course, such individual twins will create a renewed focus on privacy. For those digital twins to gain traction in the consumer space, the owner of the data — the person — needs to be in control. The deployment of new set of privacy-centric technologies (such as differential privacy, federated learning, homomorphic encryption and zero-knowledge proof) may, over time, help secure the ownership of that data by design.
The Future Is Now: Extending Our Reality with Digital Twins
Businesses can leverage digital twins to help identify and fix previously unknown or unsolvable problems and innovate more effectively. Asset and process complexity continues to increase, so the call for speed and agility will increase. Hence, digital twins — when used to tackle real world problems — could be a great way to address and solve this apparently intractable paradox and become building blocks for business success.
Digital twins can be thought as a new kind of collaborative solution that unifies IT, operations, R&D, marketing and the business as well as a way to efficiently converge a number of new technology platforms from IoT to cloud to AI to extended reality towards the resolution of complex real-world problems. And solving those real word problems will lead us to ask new questions such as: How will digital define reality five years from now?
Hervé Coureil is the chief digital officer at Schneider Electric, where he has worked for more than 20 years. Herve manages a global team that drives digital transformation within Schneider Electric and supports the digital transformation of customers through technologies and services, as well as ecosystem partners. Prior to this role, he served as chief information officer after around 15 years in finance and business development, as chief financial officer (CFO) for the IT Business Unit of Schneider Electric, as well as CFO for the Asia Pacific Region and as a corporate M&A officer.
Sign Up for the Newsletter
The latest IoT news, insights & real-life use cases...delivered to your inbox
You May Also Like
---