Cleared for Takeoff: Flying Car Lands Airworthiness Certification
Cleared for Takeoff: Flying Car Lands Airworthiness Certification
The Klein Vision AirCar has been in development since 2017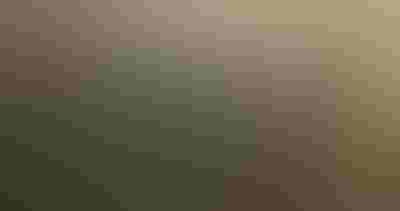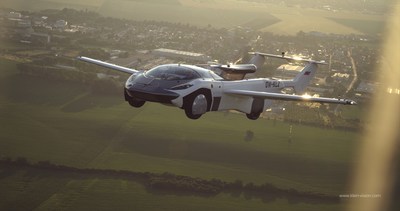 Klein Vision's AirCar
AirCar
A Slovak flying car is one step closer to mass production after receiving a certificate of airworthiness from local authorities. 
The Klein Vision AirCar received the designation from the Slovak Transport Authority after it completed 70 hours of flight testing compatible with European Aviation Safety Agency standards, including more than 200 takeoffs and landings. 
Klein Vision, which was founded by inventor and developer Stefan Klein, said the test flights included a full range of challenging maneuvers, adding that takeoff and landing were completed without pilot assistance. 
"[The AirCar] defines a new category of a sports car and a reliable aircraft," said René Molnár, director of the Slovak Civil Aviation Division. "Its certification was both a challenging and fascinating task." 
The airworthiness certification is one milestone of many for the dual-mode car-aircraft, which has been in development since 2017. The AirCar is the product of more than 100,000 man hours of work by a team of eight specialists, led by Klein, who is also the test pilot. The vehicle made its first intercity flight in June, a 35-minute trip from Nitra to Bratislava. 
"AirCar certification opens the door for mass production of very efficient flying cars," Klein said. "It is official, and the final confirmation of our ability to change mid-distance travel forever." 
The AirCar prototype seats two and is powered by a 160-horsepower, 1.6 liter BMW engine. It has a unique transition system that converts it from a car to an aircraft and back by deploying or retracting wings and tail at the push of a button. 
Work is already underway on a new model powered by an ADEPT Airmotive aviation engine, which Klein Vision said is powerful, lightweight and efficient. The new monocoque prototype will have a variable-pitch propeller capable of pushing it to speeds of more than 300 km/h and a range of 1,000 kilometers. Tests on this prototype have already been completed, and Klein Vision expects the new production model to be certified in 12 months. 
Designers envision putting the AirCar's composite lift-body concept to work in other applications, including three- and four-seaters, twin-engine models and an amphibious version. 
Sign Up for the Newsletter
The latest IoT news, insights & real-life use cases...delivered to your inbox
You May Also Like
---